This week we made DIY shadow puppets and found different ways to play/explore with them as part of our Light & Reflections Series!  These were very easy to make and only required a few inexpensive items that you may already have on hand and you can reuse all that old cardboard you have laying around!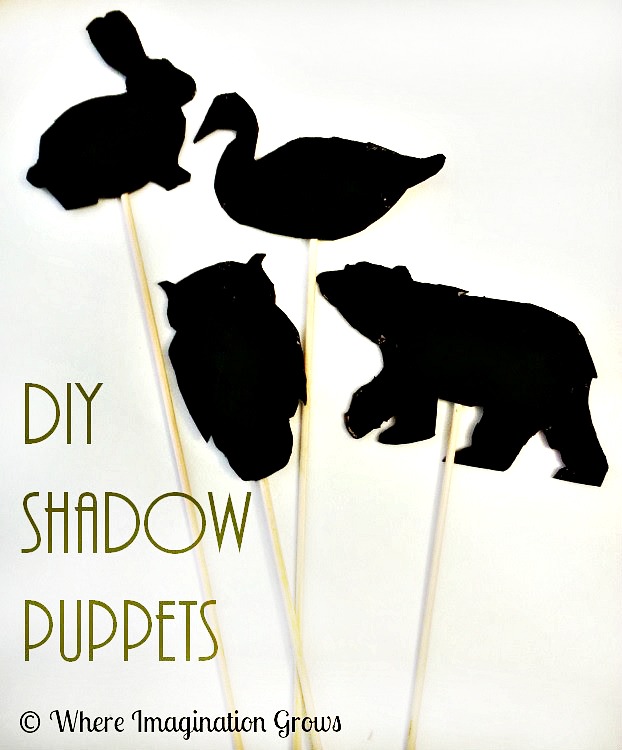 Post contains affiliate links for your convenience, see my disclosure for more info.
Exploring Light with DIY Shadow Puppets
Any craft that used recycled materials is high on my list of must make. I don't know about you but I always end up with a bunch of cardboard from food boxes and mail.
Cardboard (or a heavier card stock paper)
Kebab Skewers or wooden dowels
Black Paint
Scissors
Tape (packaging or duct tape work best)
Trace/sketch the puppet you want to make on cardboard (we have a bunch of boxes in our recycling bin so I just grabbed one), then cut out and paint.  I did the cutting as the cardboard was thick and my daughter is just learning scissor skills but it isn't proficient enough to cute through cardboard. Older kids could easily do this part themselves.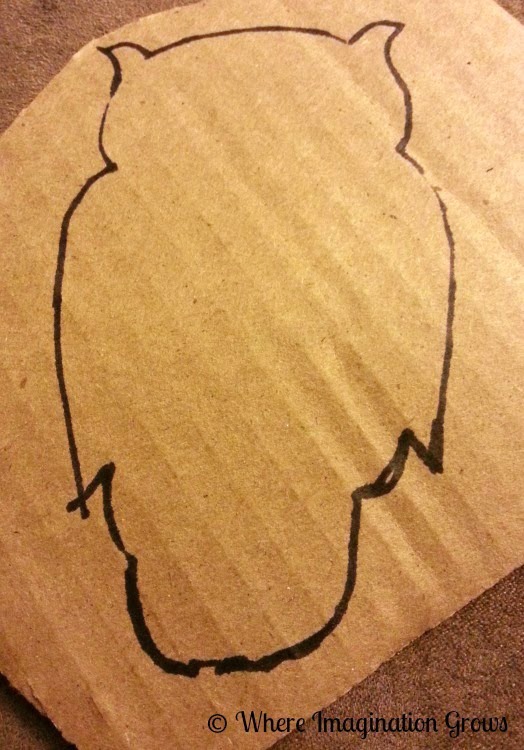 We decided on woodland animals but my daughter also wanted a polar bear.  I actually made three others that aren't pictured (a beaver, a deer, and a fox) but she wanted no part of them and only wanted to paint and use the ones pictured.  Maybe next time the other animals will strike her fancy!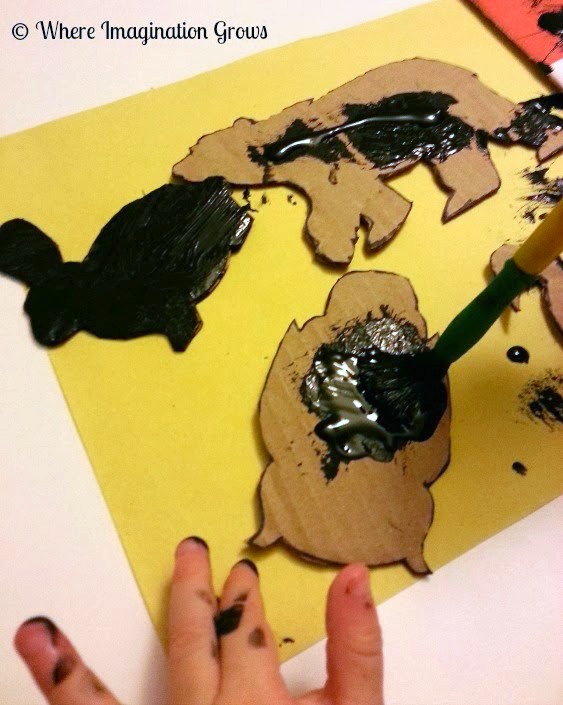 Let the kids paint the shadow puppets and when they are dry attach the kebab skewers to the back.  The cardboard I ended up using was a thicker shipping box (Yay for Amazon packages!) so I could just slide the pointed end of the skewers into the cardboard rather than taping it on but if you are using something thinner just tape the skewers to the back.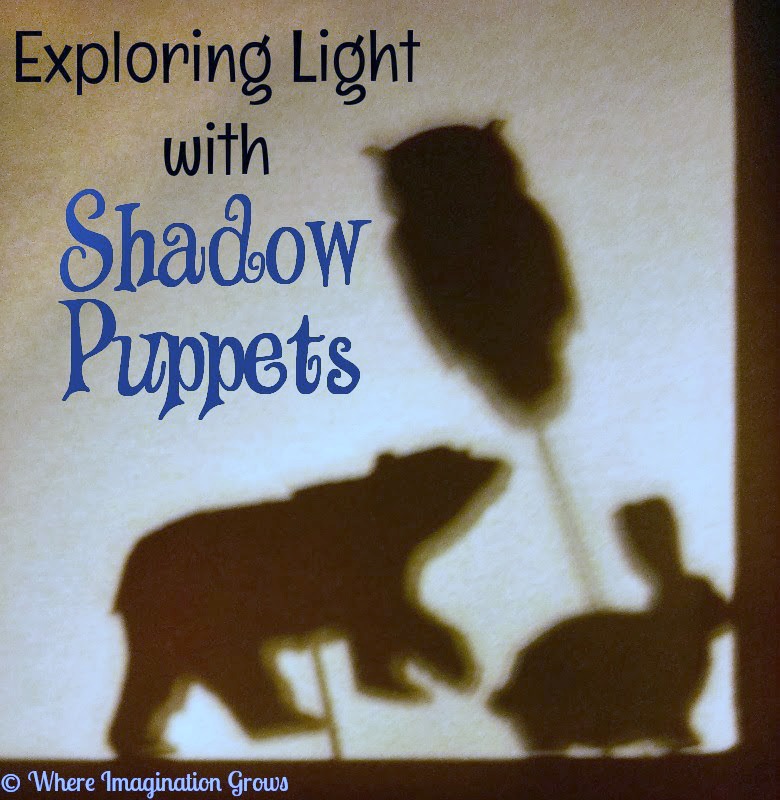 When they were done we set up our own little puppet theater using our Step 2 Treehouse Climber.  I taped a large piece of paper over one "window" and then attached a light to the other side.  You could easily use a box by cutting a hole in the bottom, lining the hole with thin paper (or wax paper even), then turn it on it's side and you're ready to play!
I thought the kids sitting on the platform would cause their shadow's to block out the light but they figured it out very quickly and did a really good job of staying to one side so they didn't block the light.
Our theater ready to go:
The puppets in action!
I took many photos but I lost 3/4 in a camera accident 🙁 and the rest that were on my phone were pretty blurry because the puppets were busy playing "tag" or going for "walks" and "piggy rides" but at least I got the few good ones above!
Whoa! It's your hand! Our shadows are fun too!
We also used our shadow puppets on the wall.
 "Puppet Tower"
 "Hugs and Kisses"
We explored what our shadows looked like from different angles.  Like the difference between the shadows up close:
"It's a black bunny!"
..and the shadows far away:
"It's a grey bunny!"
Catching shadows!
Next up on my list for this activity is creating characters from our favorite books for the kids to explore!
Have you played with shadow puppets?
Frog Pond Small World on Light Table at And Next Comes L
Reggio Light Play at Racheous