Looking for light table activities that promote science for kids? This month our  Light & Reflections Series theme is "Science and Cooking" so below you'll find fun learning activities that promote cooking skills or  science for kids! We focused on science activities with this classic sink or float experiment on the light table.
Simple Science for Kids on the Light Table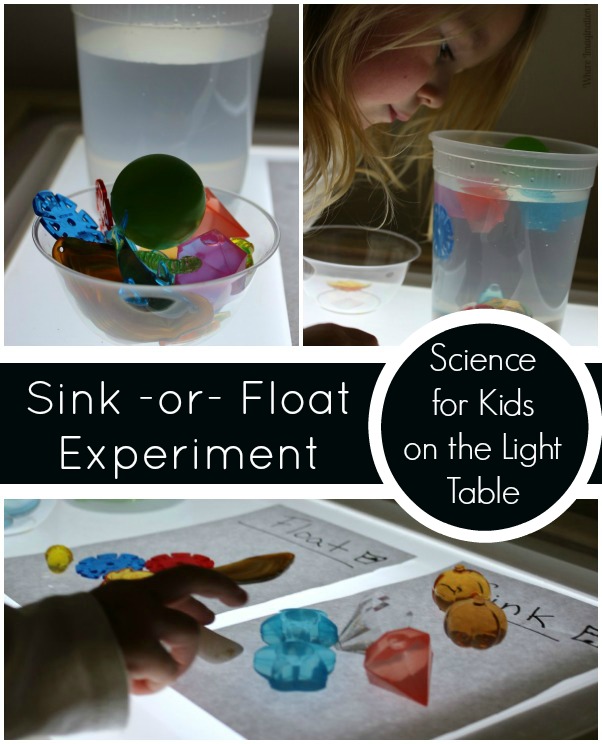 Affiliate links provided for your convenience, please see my disclosure for more info, Thank you!
This simple science activity is great for preschoolers! My daughter had a great time making predictions about which objects would float and which ones would sink.
What we used: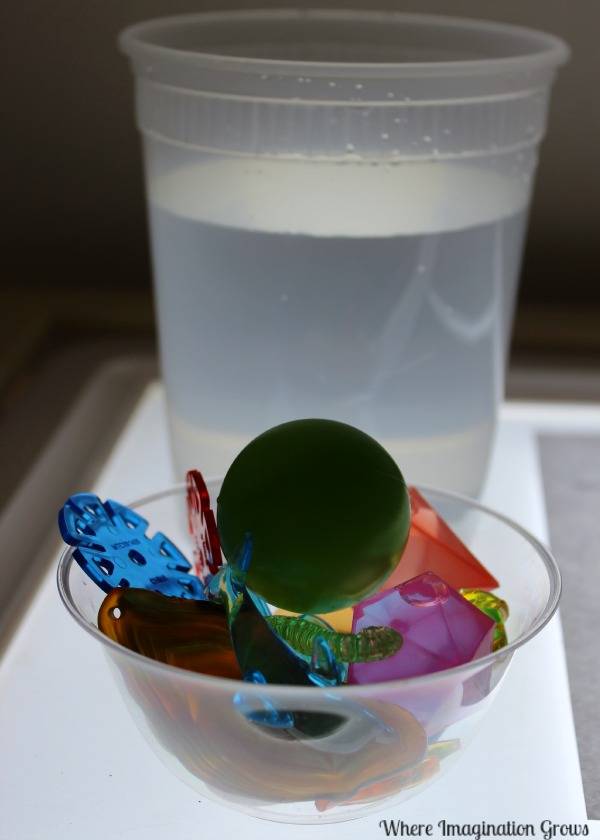 I set the loose parts we were going to test out on the light table with a container of water and two sheets of paper, one labeled sink and one labeled float.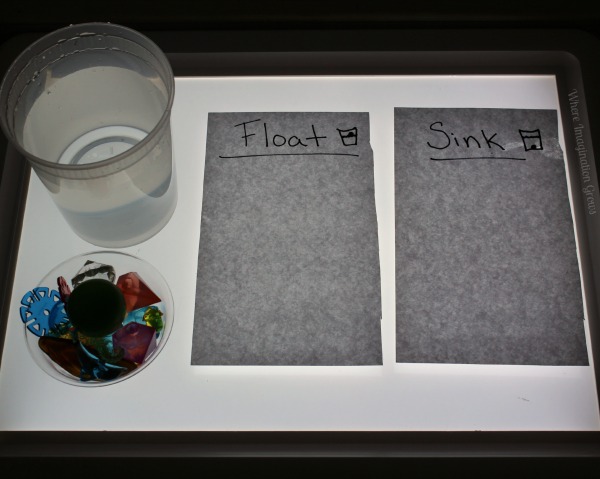 We talked about what it means to sink and what it means to float, then we began to sort the items from our container onto the paper by what the girls thought it would do (sink or float).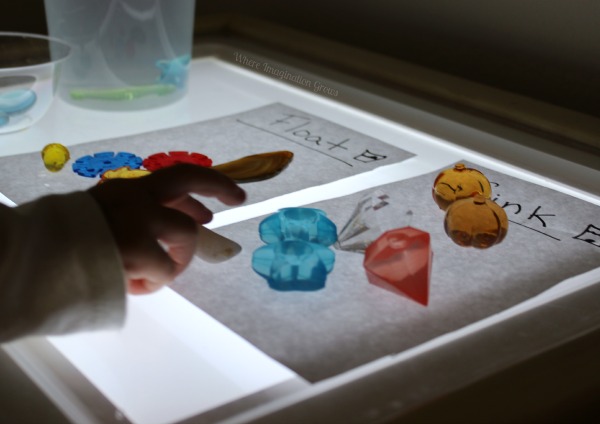 After the items were all sorted it was time to test their predictions on whether the items would sink or float!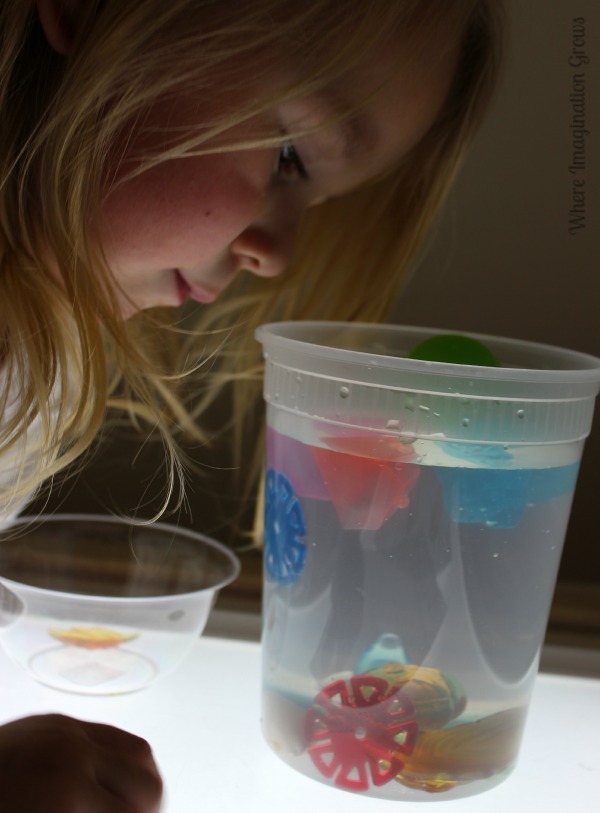 The girls had a great time trying each item and seeing if their predictions were correct or not.  As they tried each item we talked about why they thought it would sink or float and then what it actually did and why.  It was neat to see them thinking about each item carefully and to hear their explanations for why they predicted what they did.  We did this several times!
Hop over to see what my blogging friends have created for this month "Science & Cooking" theme.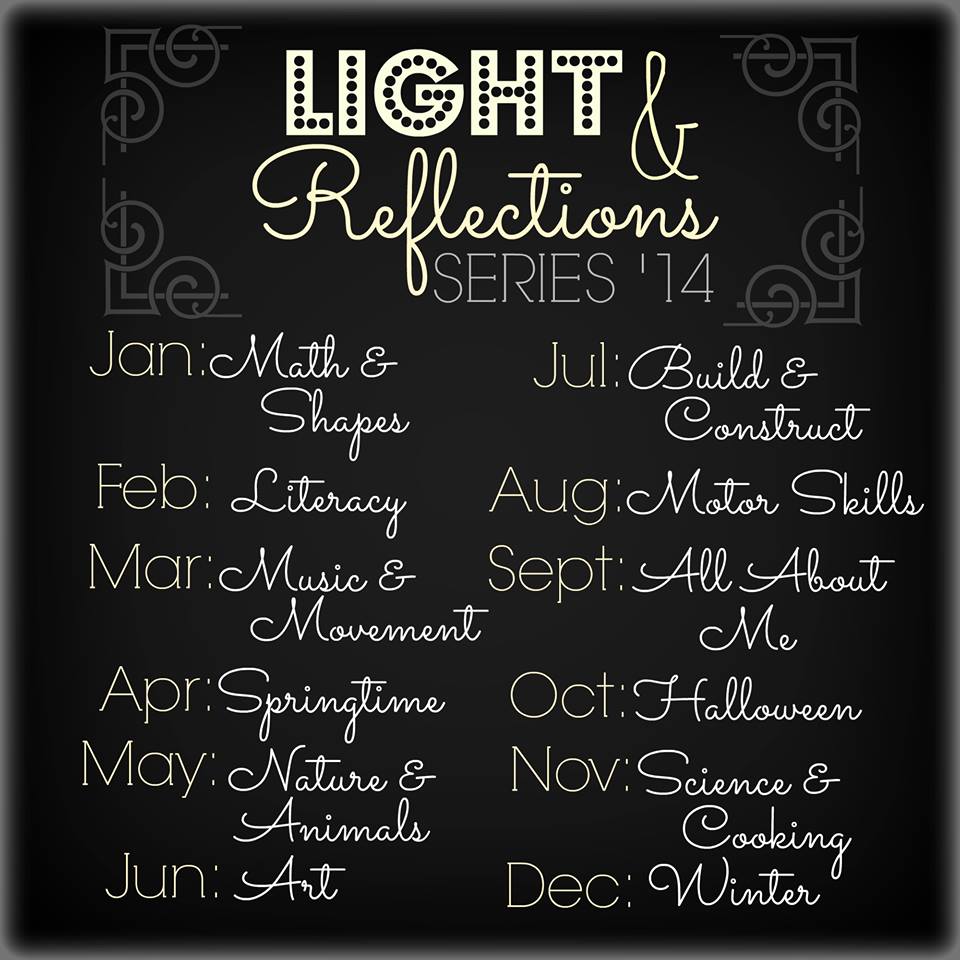 Preschool Science: Oil & Water on the Light Table from Happily Ever Mom
Scoop and Pour Serving Practice on the Light Table from Still Playing School
Teaching Kids How to Set the Table Using the Light Table from And Next Comes L
Follow Katie Joiner | Happily Ever Mom's board Light and Reflection for Learning on Pinterest.