Geoboard activities are always a hit with my kids but today we decided to switch it up a bit and try a new twist!
I wanted a simple light table activity and that built on the kid's current interest, learning letters and shapes, and this activity was perfect for that. This activity is part of our Light & Reflections Series, activities the focus on light and mirror themed learning activities, so be sure to check out the other ideas for learning shapes below.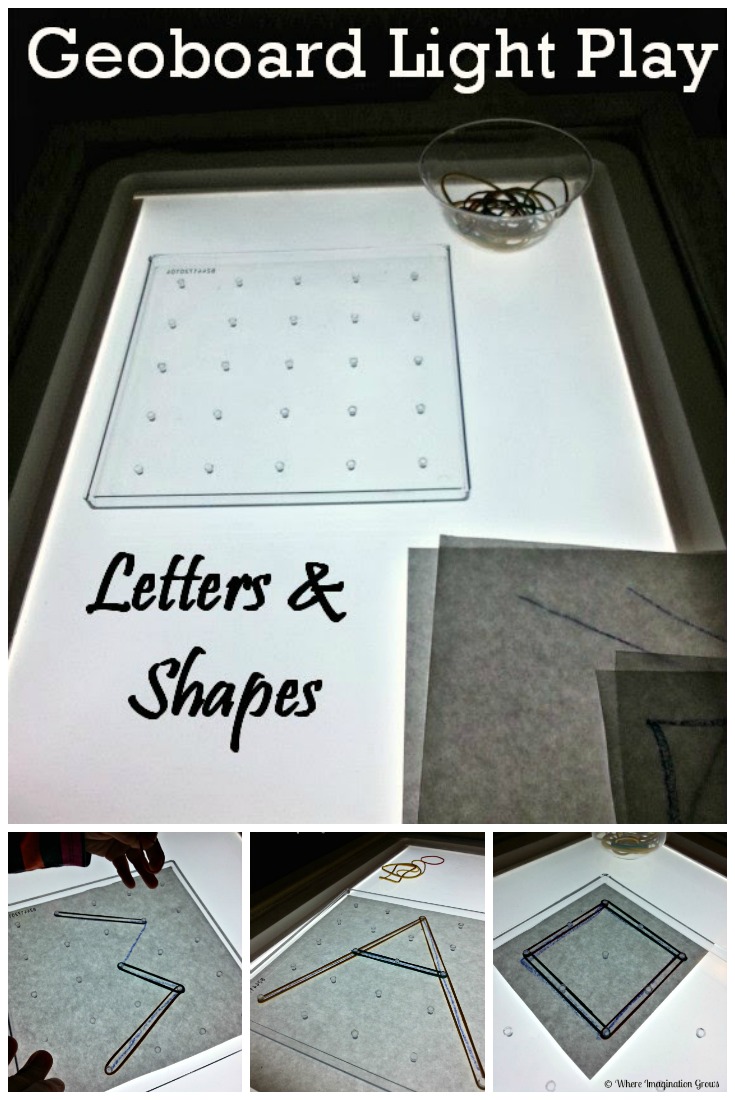 Post contains affiliate links for your convenience, see my disclosure for more info.
Letters & Shape Geoboard Activities on the Light Table
Materials:
Draw out the shapes or letters that your children are learning on a piece of white paper, these will be the templates your kids will use. I drew mine using the back of the geoboard as a guide so that I could match up with the pegs with the shape of the letter or shape I was making a template for.
The kids then selected what one they wanted to do and placed it underneath as a template.  (PS…don't judge my curved lines, I had the worst head cold I've had in a long time)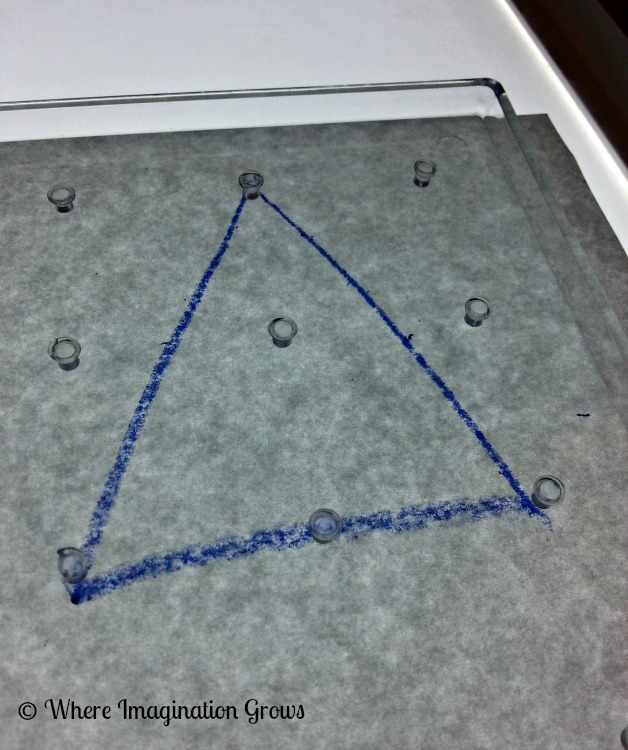 The younger kids in my group liked the shapes best, I think because the and although it took them a bit to figure out the geoboard, they caught on a lot quicker than I had predicted.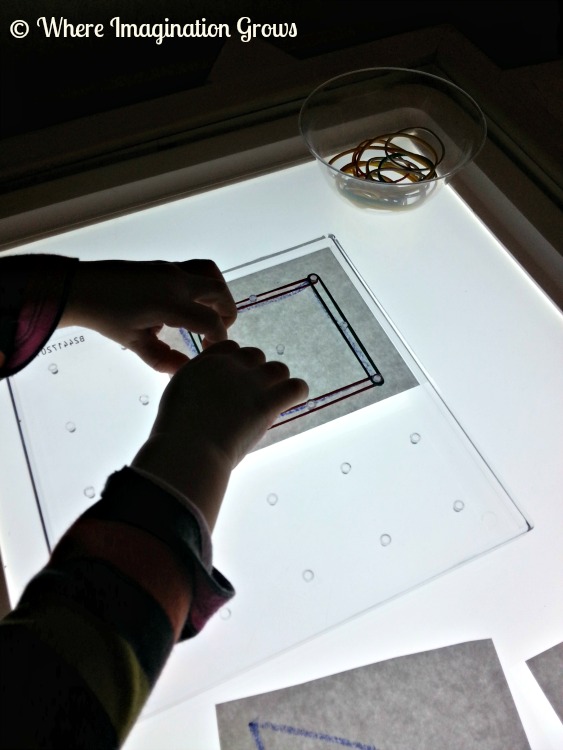 My preschoolers seemed to master the easy shapes right away and then moved onto the letters.  Since the kids are now interested in learning about letters and letter sounds I've started introducing letters based learning activities and they thought this was awesome! While are mainly focusing on lowercase letters we are also learning about uppercase letters and for this activity the larger capital letters worked better for little hands on the geoboard.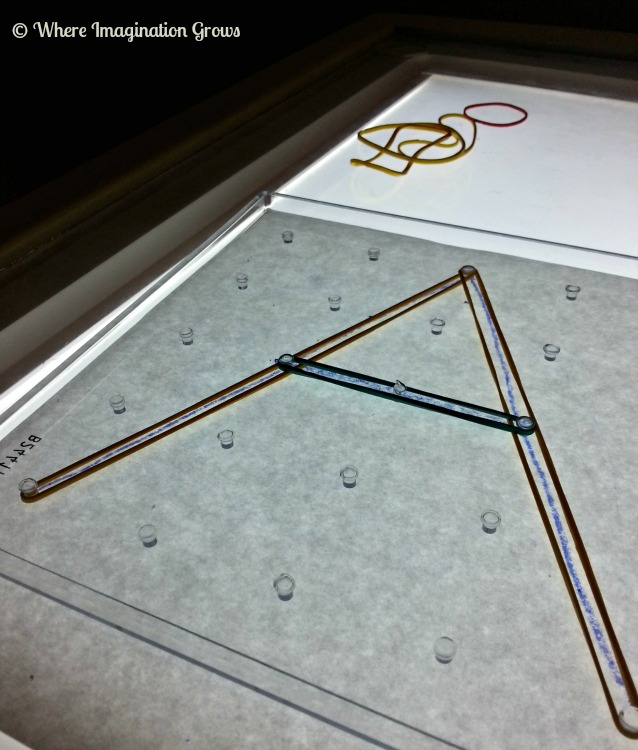 This activity is so fun, it kept my preschoolers busy off an on all day and made quiet time for my non-nappers much more mellow. They really liked it! Give it a try today!
Do you have geoboard activities you like? Tell us about them! We always need fun new ways to play with our geoboard!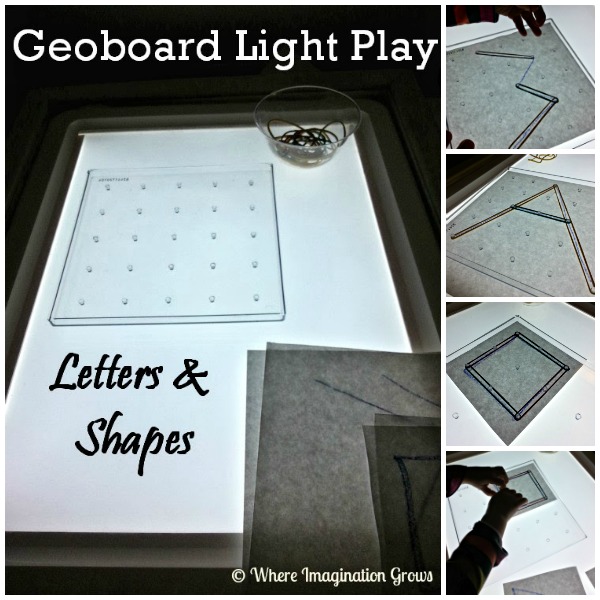 Now see the other activities created as part of our Light & Reflections Series today:
Tracing Letters on Mirrors with Window Markers / And Next Comes L
Flashlight Alphabet Game / Happily Ever Mom