Need a simple toddler art activity for Christmas? Make these simple Christmas tree collages today!
The best part about this activity is that it can use all those odds and ends you have collecting dust in your art supply closet!  I threw together this glittery Christmas tree craft with all the sparkly and glitter items in my supply closet. I'll be honest when I say that this is one of those projects that pushes me a bit out of my comfort zone.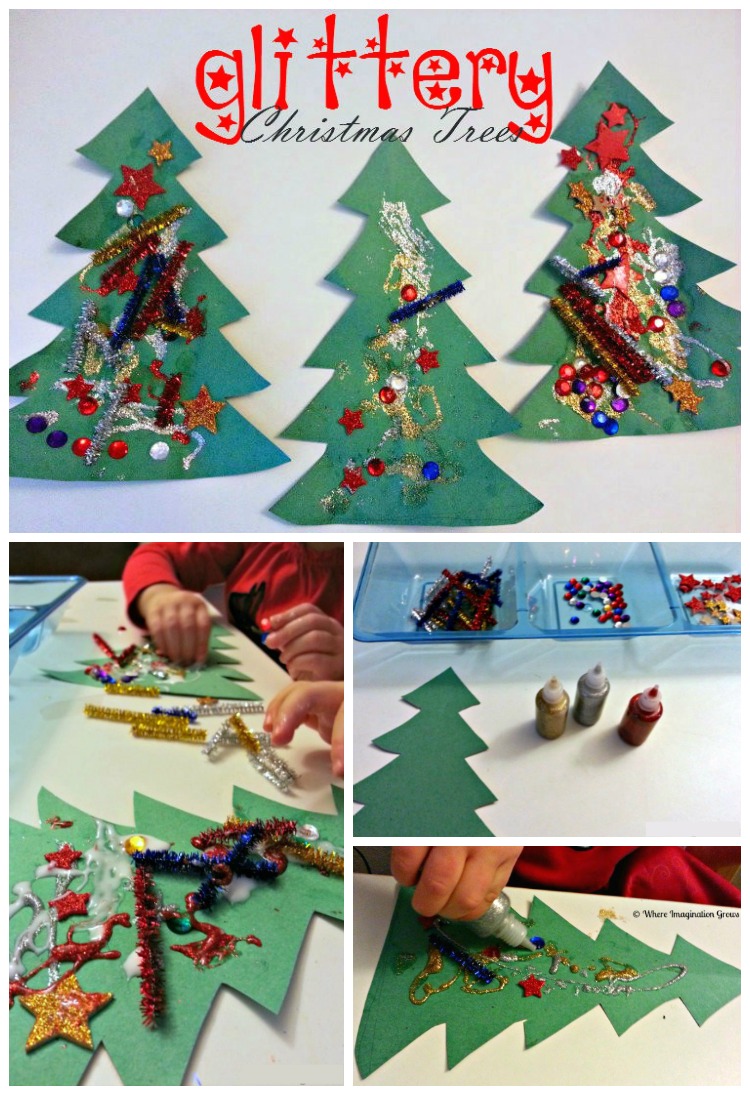 Glittery Christmas Tree Collages for Toddlers
While I can handle most messy art projects without a problem, glitter and I aren't friends. I seriously struggle with it. Thankfully the supplies I have added just enough glitter to make it sparkle but not enough to make my glitter phobia flare up.
I took baby steps though because we didn't use actual glitter just art supplies that sparkle or contain glitter.
Supplies:
Sparkly/metallic pipe cleaners
Glitter glue
Glitter star foam stickers
Acrylic jewels
Glue
Construction Paper
Use whatever glittery items you have laying around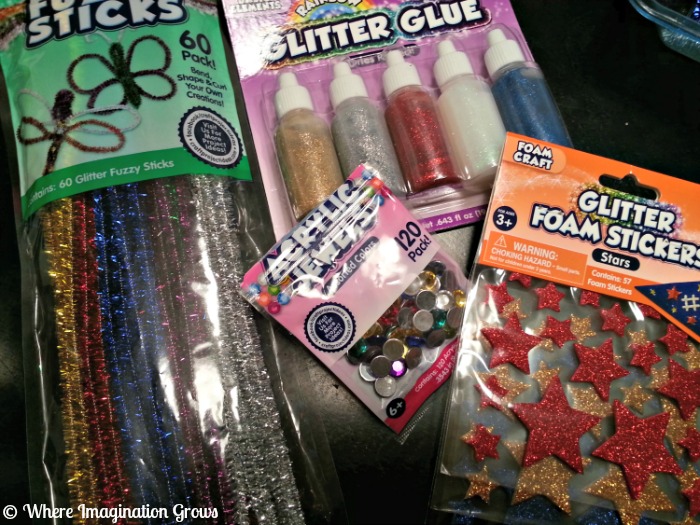 Super simple! Gather your supplies, then cut a tree shape out of green construction paper. That's it! Then you are ready to let kids get decorating!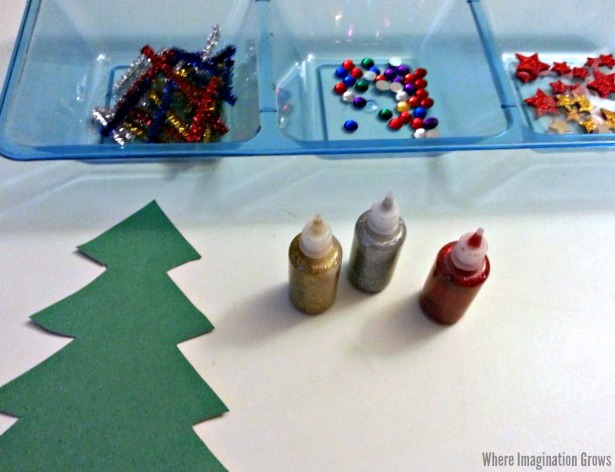 This art activity is not only fun for toddlers but but it lets them work those fine motor skills. Pinching, grasping, and squeezing are all perfect ways to strengthen fine motor skills and hand-eye coordination.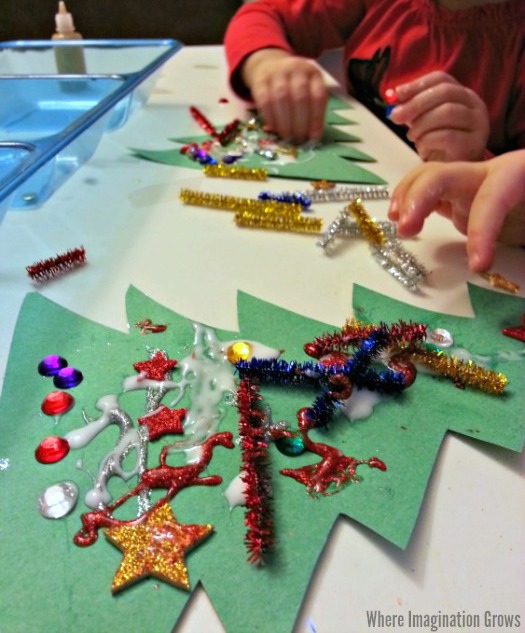 For a glitter-phobe like myself I actually did like the glitter glue and glitter stickers.  They clean up easy and I haven't spend days cleaning glitter out of everything.  Definitely a step forward in getting over my glitter phobia 😉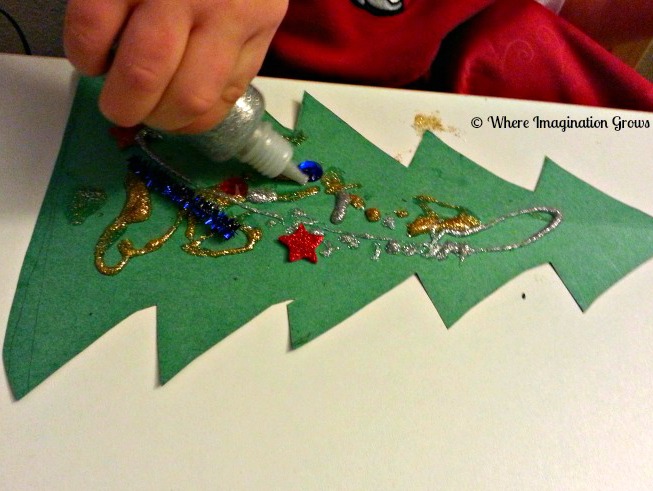 Their glittery masterpieces: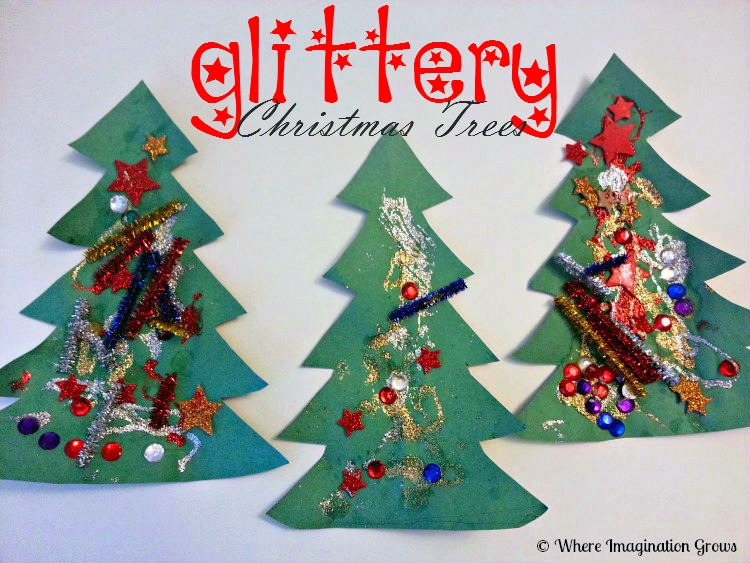 So pretty! And now I may be ready to use actual glitter! Maybe.
Need more activities? Try our free activity planner for December: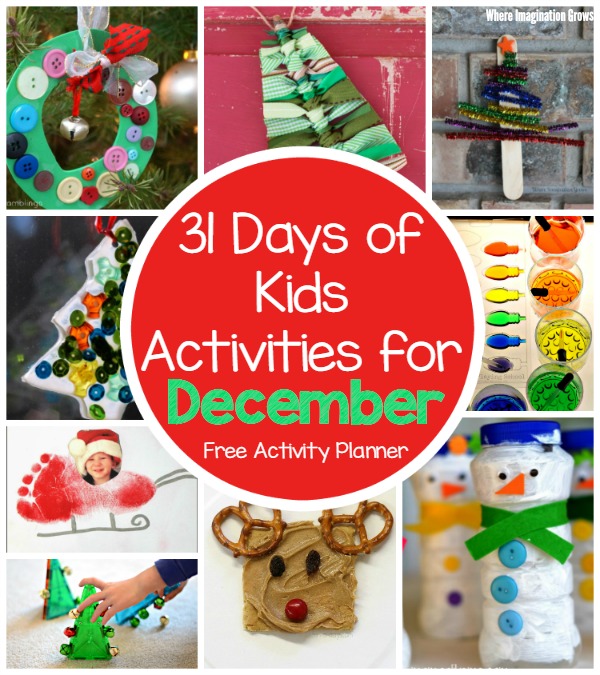 Looking for more crafts and activities? Check out our index for 100+ plus kids activities! Find activities by theme, materials, skills, age and much more!
*I received the supplies items pictured above for free from CraftProjectIdeas.com for the kids to play and create with. Although they provided me with these materials all of the ideas and opinions posted here are strictly my own.