Fun ABC Alphabet learning ahead!
We've done a few different activities that glow in the dark, like our Simple Counting Game and our DIY Glowing Letters Sensory Bin, and the kids are really big fans of them so I've decided to do more glow in the dark games.
Letter matching and recognition is a new skill for my older toddlers so I try to keep theses kids activities simple and fun.  What's more fun than stickers that glow in the dark?
Easy Glow in the Dark ABC Alphabet Matching Game
Post contains affiliate links for your convenience, see below or disclosure for more info.
Simple to throw together kids activities are my favorite and this one took just a minute or two to pull together.
Materials needed for Letter Matching Cards:
These are super easy, like less than 2 minutes to make!  All you have to do is write whatever abc alphabet letters that your children are learning on an index card, this will be the card your kids transfer the stickers onto.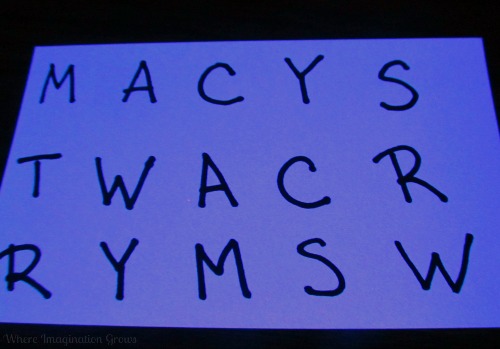 Next write the same letters on colored labels/stickers. Set up and turn on your black light and let your kids start matching the letters.  Pretty easy right?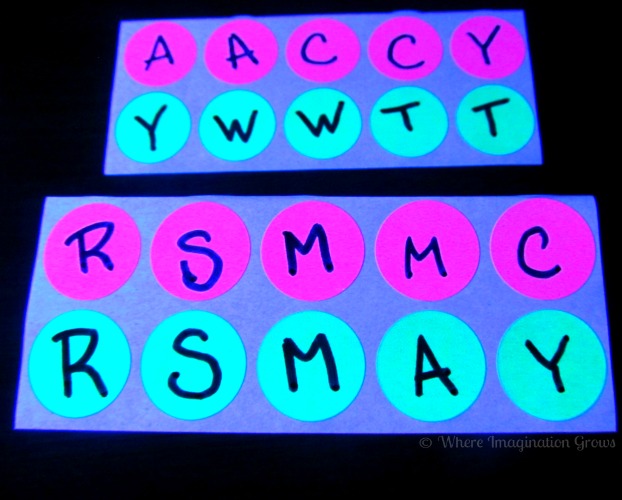 I added both M and W to our cards and stickers even though I generally don't like to introduce them at the same time because they are easily confused and can cause frustration.  I did this because for some reason my daughter is very interested in the letter W and already has a clear understanding of what upper and lowercase M's are but if she didn't beg for a W sticker ("Pwease! I love dub-u!!") I probably wouldn't have included it.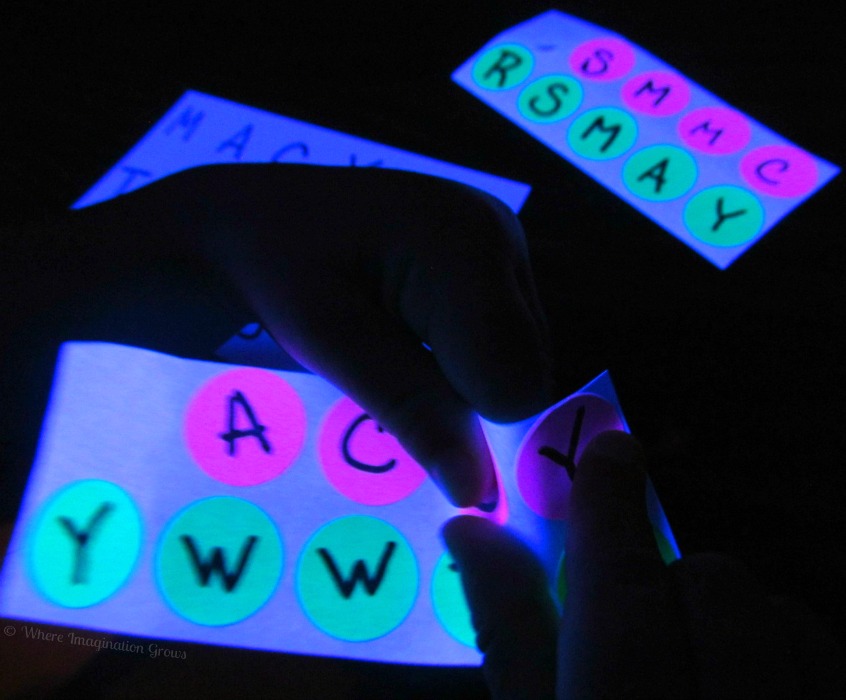 Notice all that fine motor work going on there? Peeling and placing those stickers in just the right spot was the perfect fine motor and hand-eye coordination skill practice for my girls.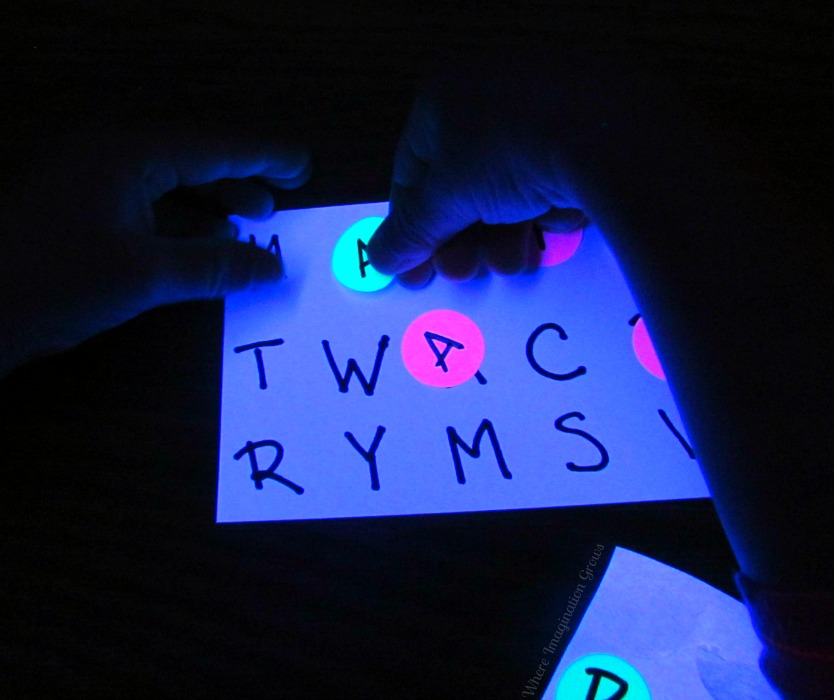 The stickers that we have (from the Dollar Tree) come of fairly easily but I've found them to be a bit more difficult than the name brand ones sold in large big box stores. Not that they are too difficult though, the kids didn't get frustrated but some took a few tries.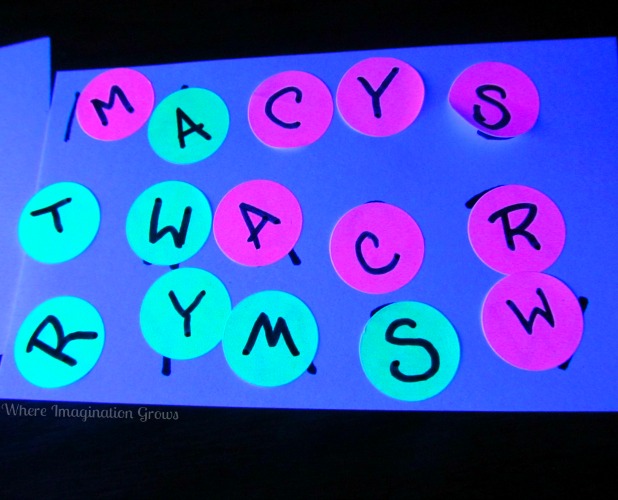 You could use a similar variant (aka non glow in the dark) of this on road trips with a toddler or preschooler. Stickers and matching games can keep my toddler busy for hours!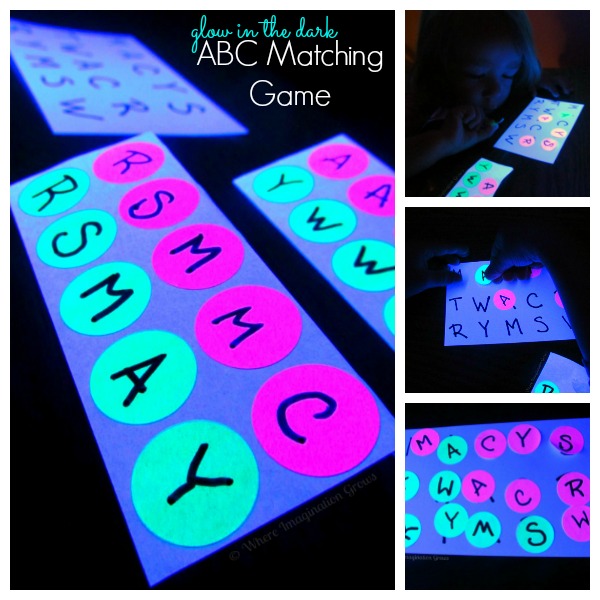 Looking for more crafts and activities? Check out our index for 100+ plus kids activities! Find activities by theme, materials, skills, age and much more!