Do you like activities that glow in the dark? We do!! We recently played with these glow in the dark letters and revisited our favorite glowing shaving cream but the girls were up for something new so I threw together this easy letter matching game!
DIY Glow in the Dark Letter Matching Puzzle Cards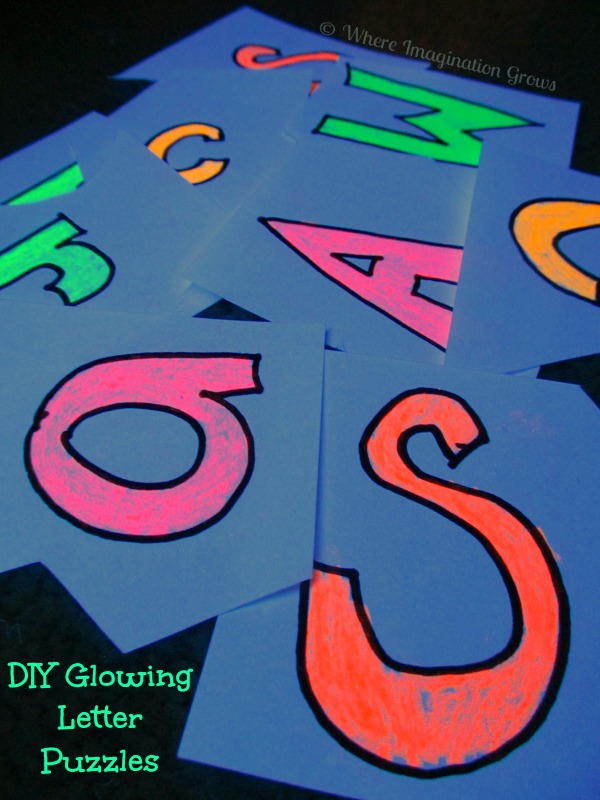 Post contains affiliate links for your convenience, see below post or my disclosure for more info. Thank you!
You don't need lots of supplies for this simple kids activity! Just a few simple items and you're ready to go!
How to Make Glowing Letter Cards:
You will need: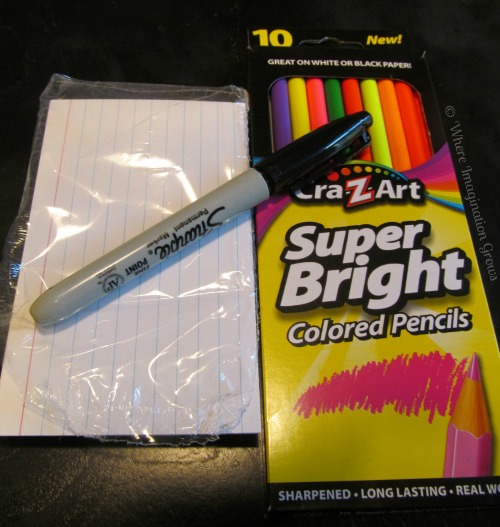 Index Cards
Neon/Bright Colored Pencils
Scissors
Black Marker
Write out the lowercase and uppercase versions of any letters that your child is learning on a index card, block/bubble style, color the inside of the letter with a bright colored pencil, and then cut the two apart.  I found that purple and blue didn't glow in the dark as well as the other colors, pink, orange, and yellows were best.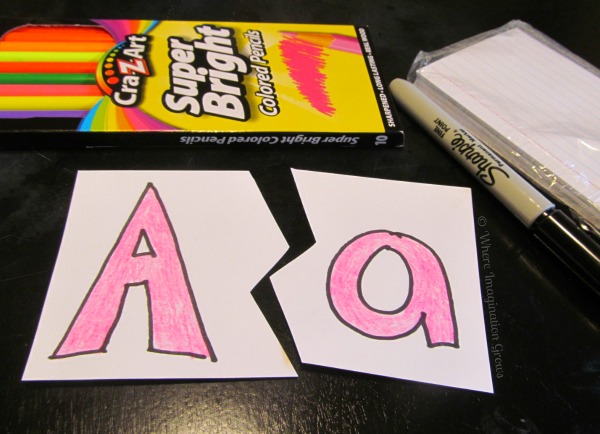 I set the cards  out and let MB explore them when she woke up from nap.  The thing I like about these puzzle cards is that even if she isn't quite sure what letters match, as we are just learning them, she can still independently match them like a puzzle using the shape of the cut. It allows her to be successful even if she is still a bit unsure what each letter's upper/lower case counterpart looks like yet.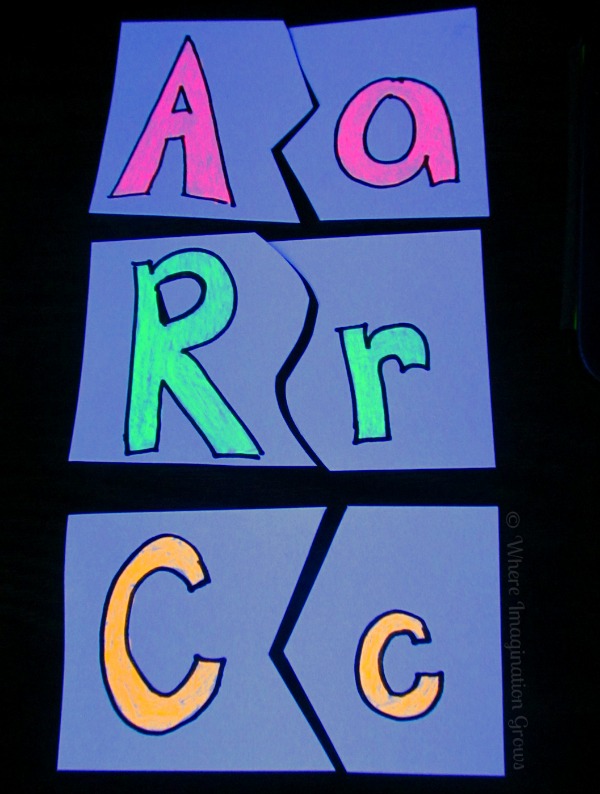 These are lots of fun! My kids all loved them and they are simple to make, which is my favorite thing!
Do YOU have a favorite glow on the dark activity? Or maybe a favorite letter learning activity? Let us know about it in the comments or share it with us on Facebook!
Don't forget to check out my Light Play Board on Pinterest for all things light table, black light, & more!!
Follow Where Imagination Grows's board Light Play on Pinterest.