Our black light has created some pretty fun activities for us recently, like our glowing shaving cream or our counting practice,  and we've been looking for more ways to use it.  While mixing up a hand soak in the sink for my husband using Epsom salt I found myself wondering if it would work with the black light and our glowing crystals were born!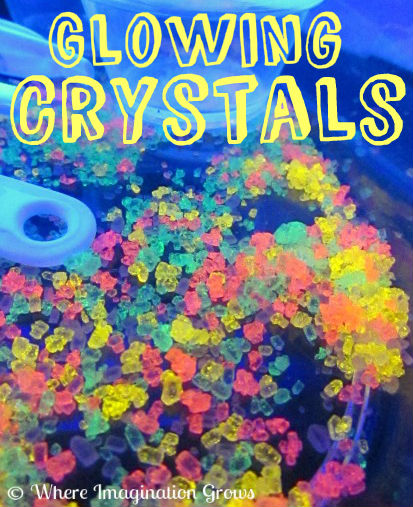 This post contains affiliate links for your convenience
Items Needed:
-Epsom Salt (under $3 at Walmart/Target)
–Florescent Paints
–Black Light
Pour Epsom salt into a bowl or container (I used about a cup for each color as I wasn't certain it would work), add a few drops of florescent paint and mix until evenly colored, let dry.  The crystals did dry together into a bit of a 'hard' clump but as soon as I began to mix the dried (colored) salt it easily broke apart and returned to its normal texture.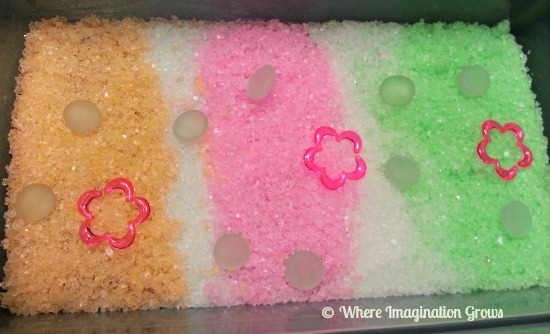 I also added some frosted gems & flower jewelry links (both from Dollar Tree) as well as some tools for scooping & sorting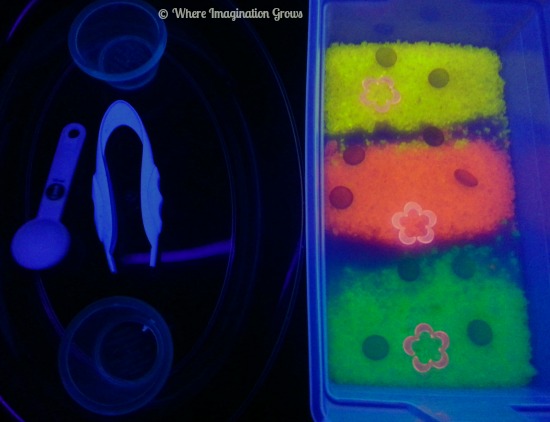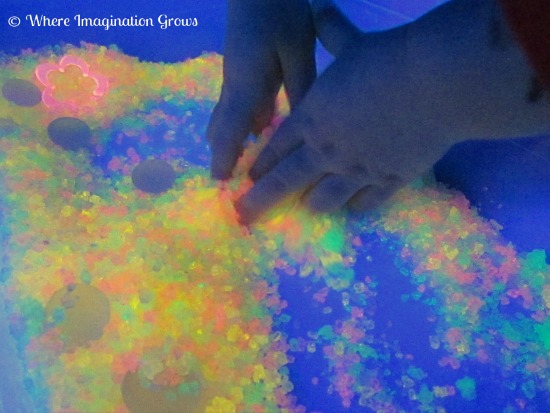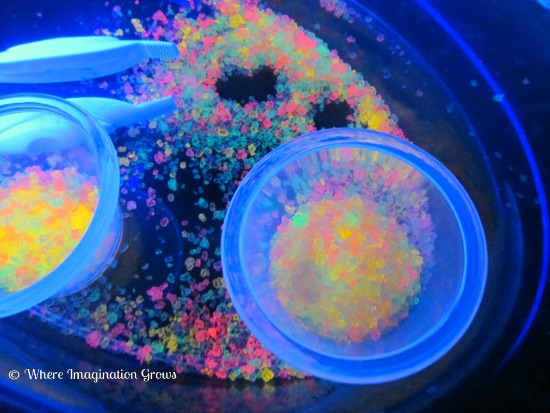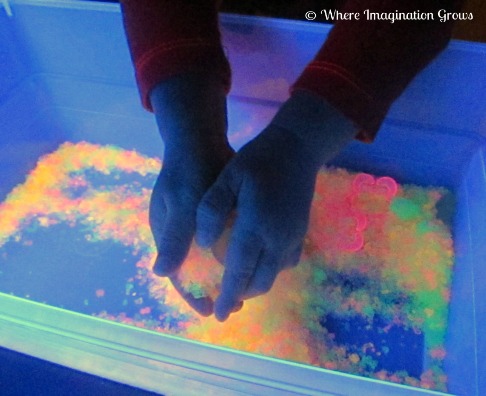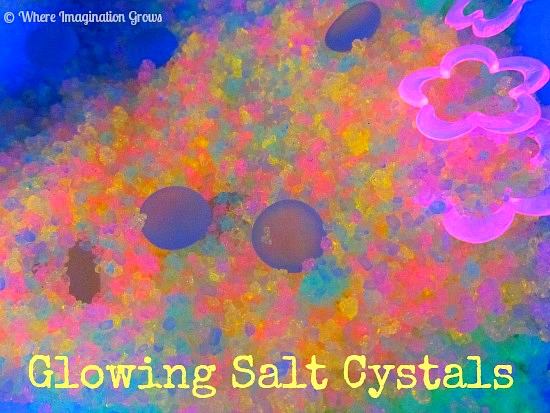 Don't you want to play with this? It was so much fun!
Want more black light activities? Check our some glowing shaving cream play or black light pasta threading!