If I haven't mentioned it before (I'm sure I have) we love Halloween!  We're swimming in Halloween crafts, Halloween books, and Halloween activities during this time of year.  This week we're teaming up with a great many bloggers for the Halloween Read & Play Series! This series will bring you a bunch of fun Halloween books paired with learning activities and crafts. Great Right?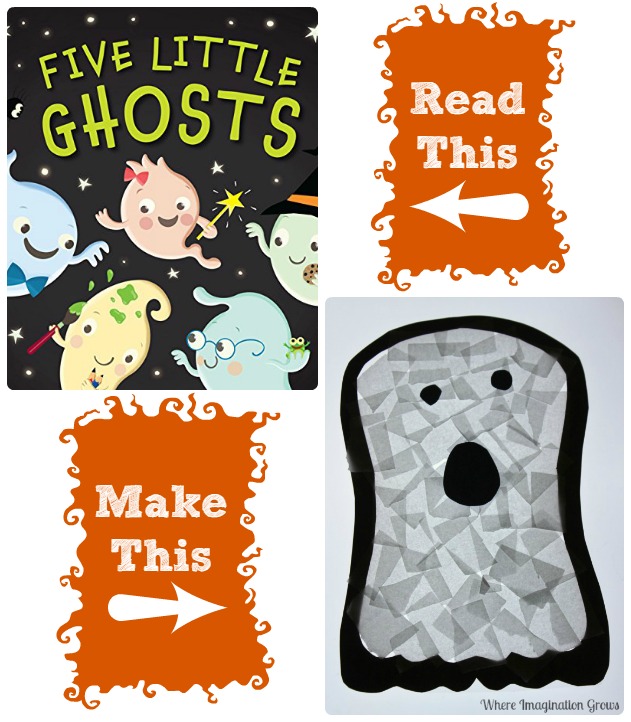 Post contains affiliate links for your convenience, please see below post or my disclosure for more info. Thank you!
For this Halloween series we decided to go with one of our favorite Halloween books and make a fun ghost craft on the light table!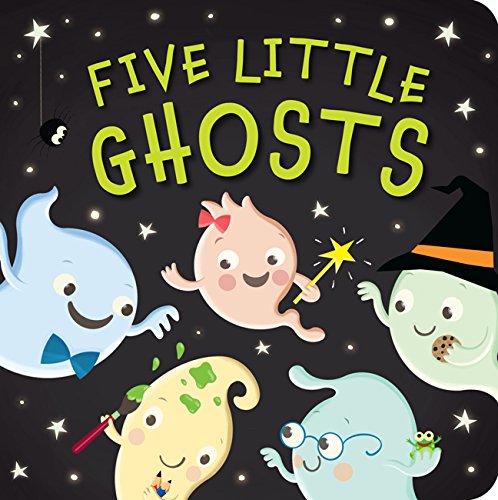 Five Little Ghosts by Patricia Hegarty – "Five little ghosts at the end of the day are on the lookout for somewhere to play. Follow the adventures of five little ghosts in this comical rhyming caper!" This is a cute book with simple rhymes & bright illustrations.   The girls had a great time reading this and thought that the little ghost were so silly.
Materials Needed for Ghost Craft:
First I cut the ghost shape out of construction paper, just fold it in half and cut out the shape and center, then placed the ghost outline on a piece of contact paper.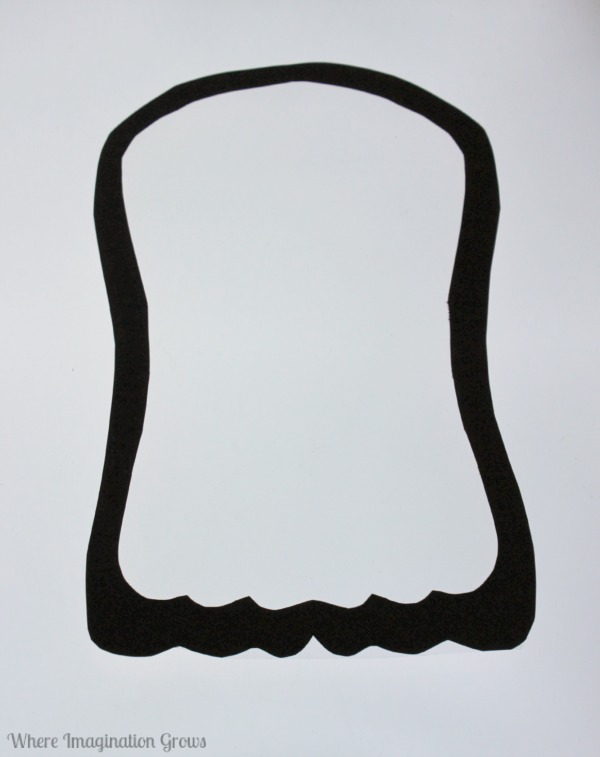 After I cut off the excess contact paper from the edges of the ghost template the girls grabbed some tissue paper and started sticking them to the contact paper.
Last we added eyes and a mouth with (all our contact paper was covered so we used a dash of glue) and our ghost craft was done!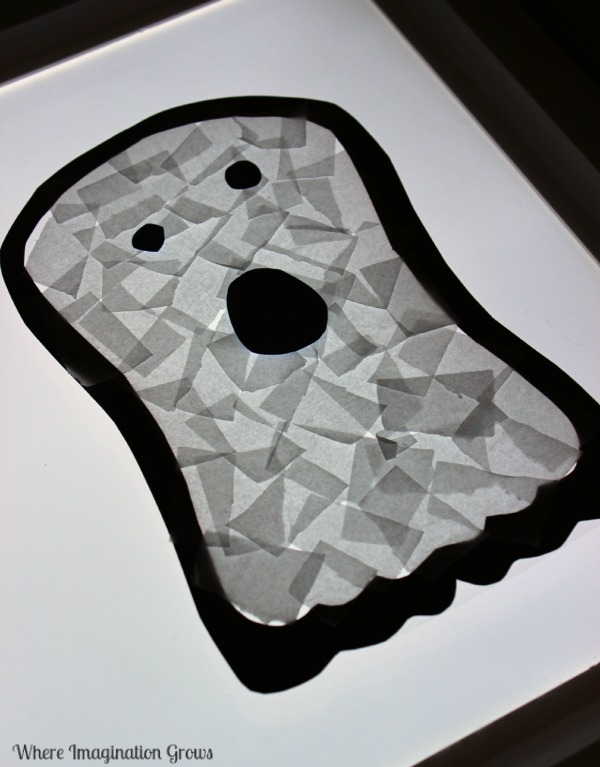 BOOO!!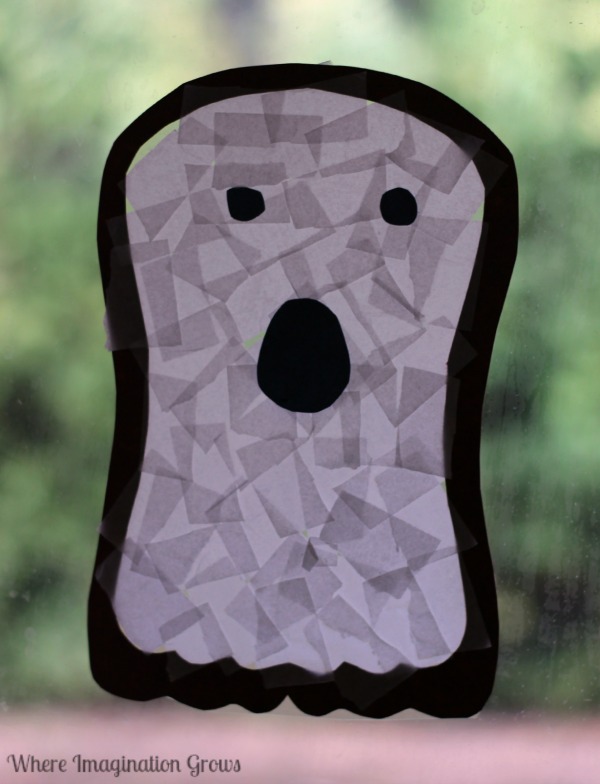 They ended up as the perfect window decorations!
This post is part of an AWESOME Halloween Read and Play Blog Hop.  Make sure to check out the other book based activities from fantastic bloggers!