Lets make some simple DIY Halloween story stones!
We love our light table and now that fall is here the weather is changing and it's getting darker earlier so we've been using it a lot more. With Halloween right around the corners I figured it was time for something Halloween themed as my daughter and the daycare girls are really digging Halloween activities right now.
Halloween Story Stones on the Light Table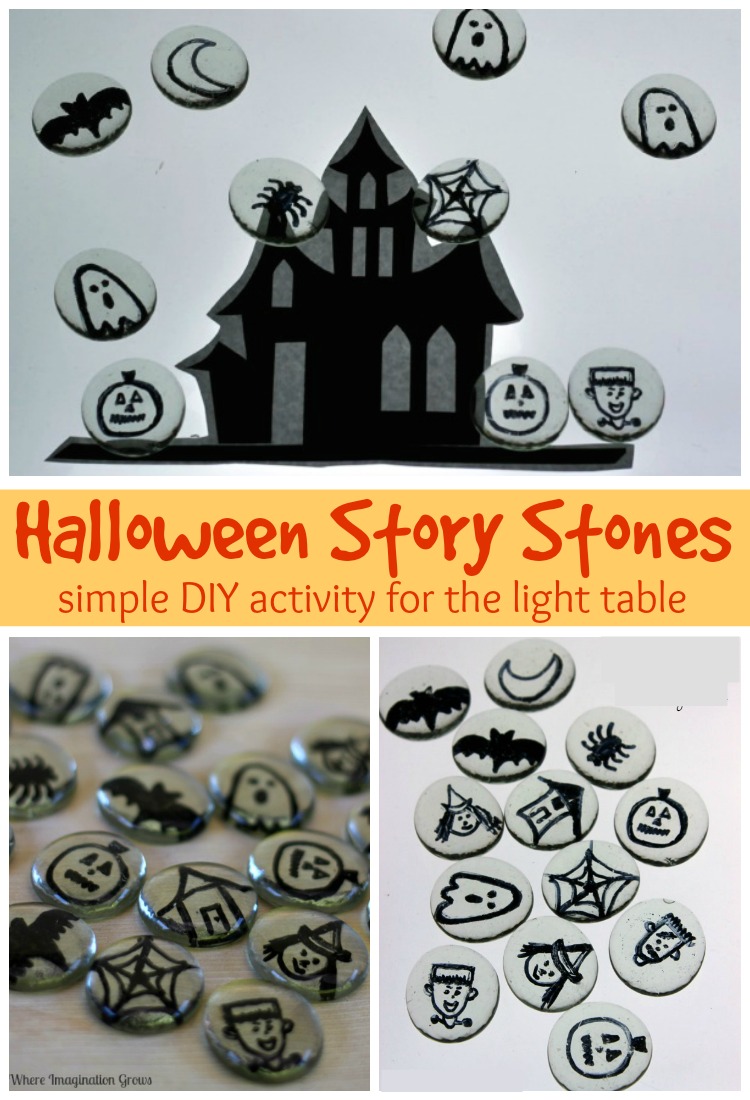 Post contains affiliate links for your convenience, please see below disclosure for more info.
The girls had lots of fun using transparencies on the light table for pretend play so I wanted to create something similar, just with a Halloween theme. After a day of playing with our light table loose parts these Halloween themed story stones were born and my kids have been busy playing with them ever since!
Materials for Halloween Story Stones:
These are super easy to make!  You just need some glass gems and a sharpie!  I got our glass gems at Micheal's recently because I wanted ones that were a bit bigger than the ones we typically use. The smaller ones those ones I find at the dollar tree but they are pretty small. These larger ones didn't cost me much more than the Dollar Tree ones but provided a larger surface to draw on.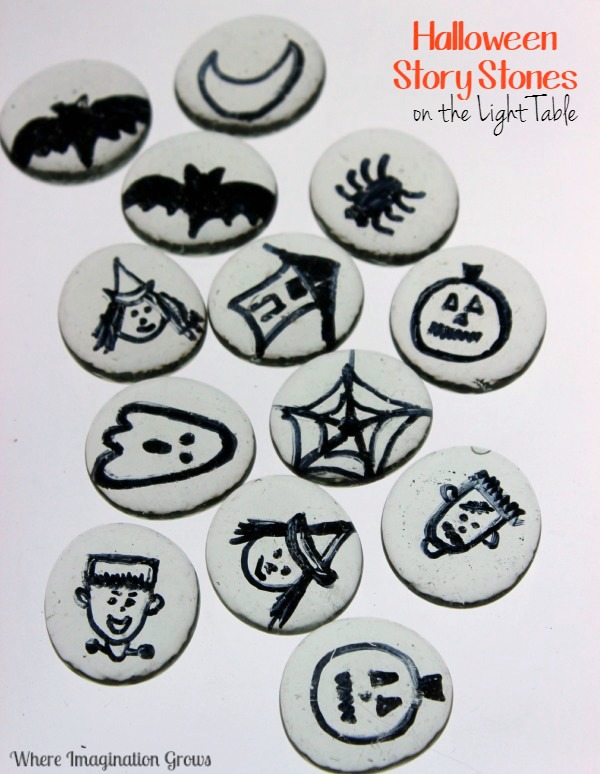 I simply drew Halloween themed items (ghosts, witch, pumpkins, bat, spider…) onto the back of the gems with the sharpie and let them dry a for a bit so they wouldn't smudge off.  I'm no artist but thankfully the kids don't judge my art skills! Older children could easily make their own!
To go with our Halloween story stones I printed out a clip art picture of a haunted house. We incorporated it into their play with the story stones.Our light table has been a busy "Halloween school" for all the ghosts, pumpkins, bats, and witches. The kids like being able to pretend to be ghosts and witches.  Playing pretend with some of the more 'spooky' characters of Halloween (like Frankenstein & witches) has made it less scary for my daughter.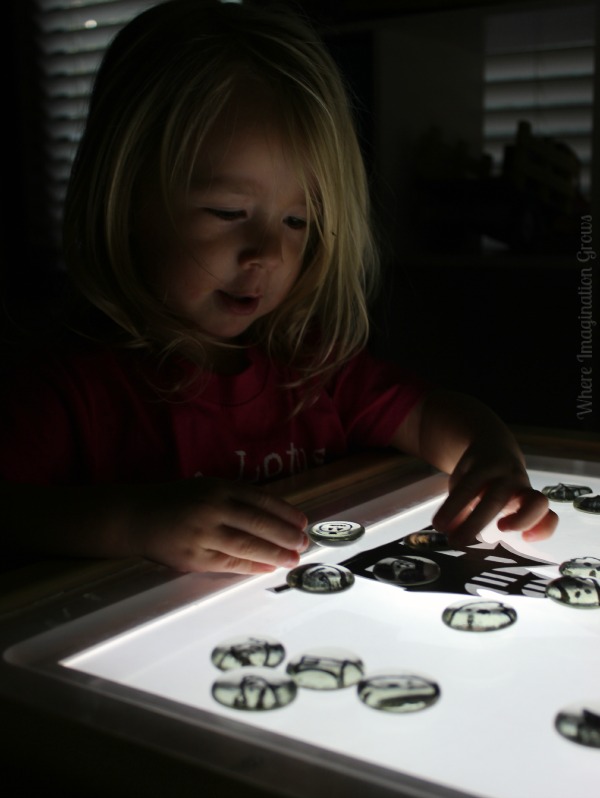 It's so fun to watch all the stories that they come up with and how they work though things that are bothering them with story stones regardless of the theme.  My daughter is nervous about her new dance class and I was surprised to hear her play that scenario out with the story stone bats.  One of the little bats was afraid to go to the "haunted house dance class without his mommy" but he saw his friends there and got a hug from "mommy bat" and suddenly it wasn't so scary!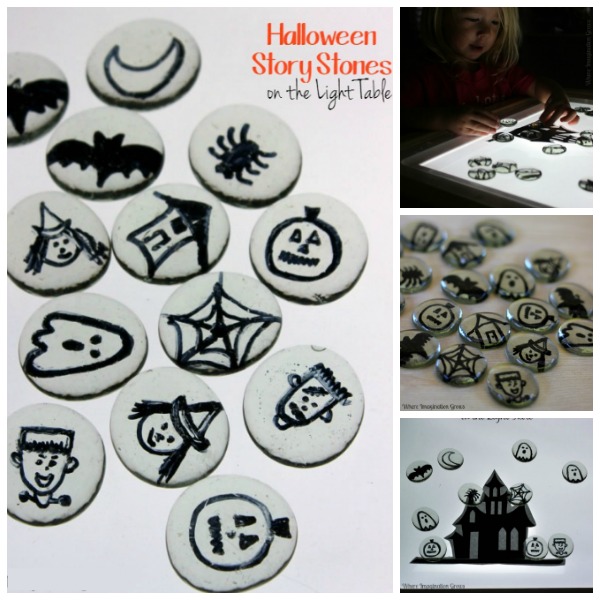 Make these simple DIY Halloween Story stones for your light table today! They are easy and provide hours of play! Don't have a light table? Don't worry about it! These are fun off the light table too!