Get ready for the best Halloween picture books for preschoolers?
Halloween is one of my favorite holidays and my kids love going to the library and checking out a bunch of Halloween themed books. Sometimes it hard to not check them all out! I've ended up buying the majority of our favorites but there's new books each year that get added to our wishlist.
Last year we shared our favorite Halloween Books for Toddlers and this year we're picking out our favorite picture books for preschoolers!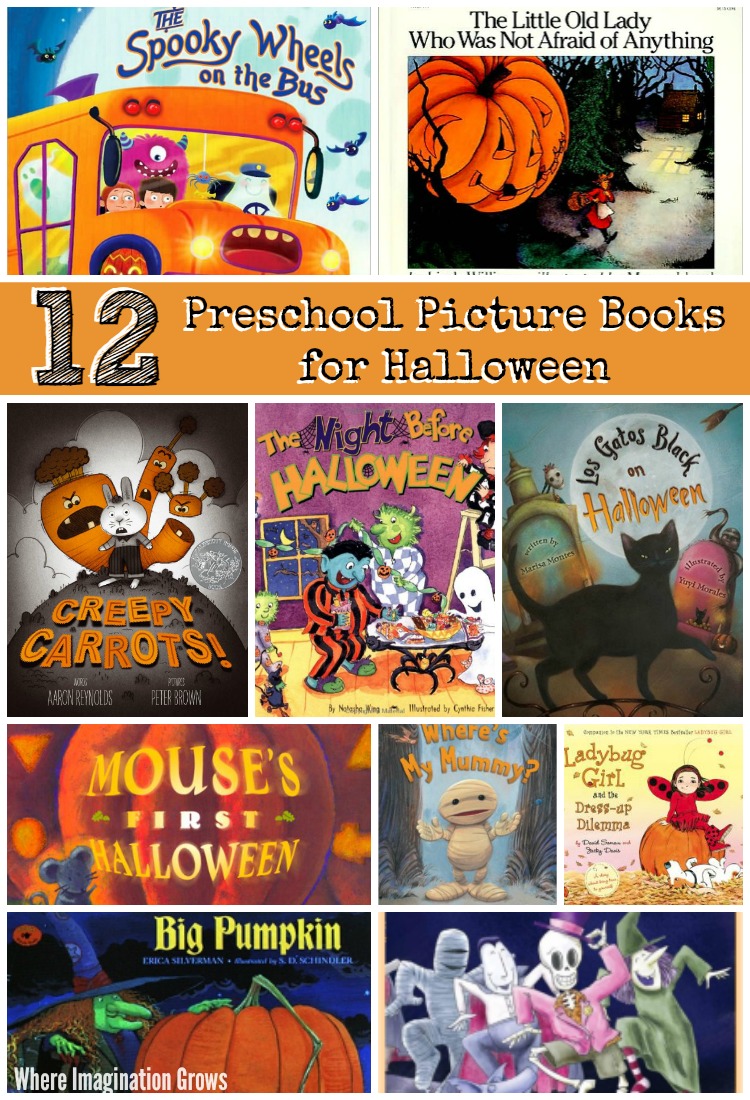 Post contains affiliate links for your convenience, see my disclosure for more.
12 Halloween Picture Books for Preschoolers
It was hard to narrow it down to just 12 books but these are the ones we read over and over so they are ones that I highly recommend!  Don't forget to share your favorite with us in the comments if you don't see it here!
Here are our top Halloween picture books for preschoolers: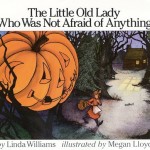 The Little Old Lady Who Was Not Afraid of Anything by Linda Williams. Our absolute FAVORITE Halloween books of all time.  I even have two copies because it gets so much use that we needed more than one. The book follows a little old lady as she walks through the forest as the sun sets.  ts that follow her through the dark woods trying to scare her."  My preschoolers absolutely adore this book! They love that the old lady is so brave and that the items in the book turn out to be not so scary, helpful even!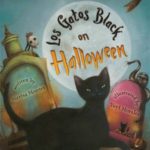 Los Gatos Black on Halloween by Marisa Montes. This lively bilingual Halloween poem introduces young readers to a spooky array of Spanish words for the season. I didn't expect this to be such a big hit with my kids but the love it. It's one of their absolute favorites, every year. It's easy to figure out the Spanish words being introduced and the kids adore the imagery. Don't miss this one!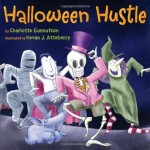 Halloween Hustle by Charlotte Gunnufson. "Skeleton dancing up the street, Doing the Halloween Hustle. Skeleton is dancing his way to a Halloween party—but as he grooves across town, he keeps stumbling, tumbling, and falling apart! Can Skeleton stay in one piece long enough to make it to the party?" Silly book featuring a cast of Halloween themed friends. Very fun read!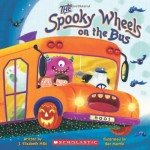 Spooky Wheels on the Bus by J. Elizabeth Mills. "The Wheels on the Bus…with a few ghoulish tricks and treats up its sleeves!" A fun Halloween themed twist on a favorite song/books!  It's festive and silly without being to over the top or scary. Kids love to read (and sing) this one!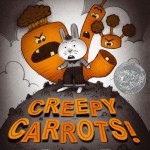 Creepy Carrots by  Aaron Reynolds. While it's not really a Halloween book this story is one of our favorites to read at Halloween.  The story follows Jasper the Rabbit who loves to eat carrots, especially Crackenhopper Field carrots, until one day the carrots start following him…or are they? The illustrations give it a spooky, almost twilight zone, feel and the plot if fun for kids. My daughter was a bit unsure of this at first but by the end of the story she was hooked. I love reading it with the kids and they pictures are great!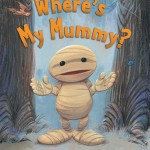 Where's My Mummy By Carolyn Crimi. "Little Baby Mummy wants just one more game of hide-and-shriek with Big Mama Mummy before bedtime. The night is deep and dark, full of friendly creatures that click their clacky teeth and whoosh past on flippy-floppy wings." Who doesn't love a sweet story about a mummy and his mommy?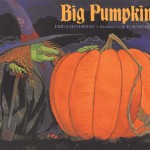 Big Pumpkin By Erica Sliverman. "The witch has grown the biggest pumpkin ever, and now she wants to make herself a pumpkin pie for Halloween. But the pumpkin is so big she can't get it off the vine."  The illustrations are cute and it introduces the general Halloween characters (witches, goblins, ghost…) in a fun and non-scary way. Plus I like that the characters work together to find a solution!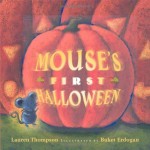 Mouse's First Halloween By Lauren Thompson. "One spooky night in the fall, Mouse creeps out and hears bats flying flit! flit! flit! and apples dropping plop! plop! plop! and children singing 'trick or treat!' What could it be?" I really like all the Mouse books by Lauren Thompson (Mouse's First Fall is on our Favorite Fall Books). This book showed the kids that the things/creatures associated with Halloween aren't really that scary.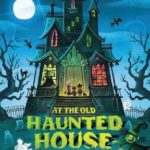 At the Old Haunted House by Helen Ketteman. A great Halloween book! This book is full of rhyming text, silly monsters, and lots of counting fun. The images are colorful and bold, my kids love just looking at them and counting along as the story progresses. It's perfect for kids that Halloween but don't like the spooky.
Clifford's Halloween by Norman Birdwell. Clifford books are always a classic staple that every kid loves. This book features Emily Elizabeth and Clifford celebrating their favorite holiday, Halloween! They play games, trick-or-treat in the neighborhood, and tell ghost stories!  Celebrate Halloween with Clifford and friends in a fun way, no spooky or scary moments to worry about. Clifford books are always an adventure and this one is no exception!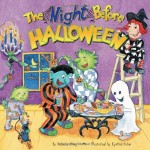 Night Before Halloween by Natasha Wing. A silly Halloween version of Clement C. Moore's beloved poem. This story is a fun book about monsters getting their haunted house ready for trick-or-treaters and throwing a Halloween night party. It's a really fun book for Halloween. My kids love seeing all the monsters getting ready for their Halloween party.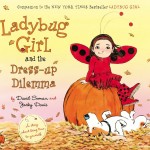 Ladybug Girl and the Dress-up Dilemma by Jacky Davis. "It is Halloween and Lulu must decide on a costume. Should she be Ladybug Girl or something new? She tries many different costumes, but nothing seems right" Lulu is always a hit in our house!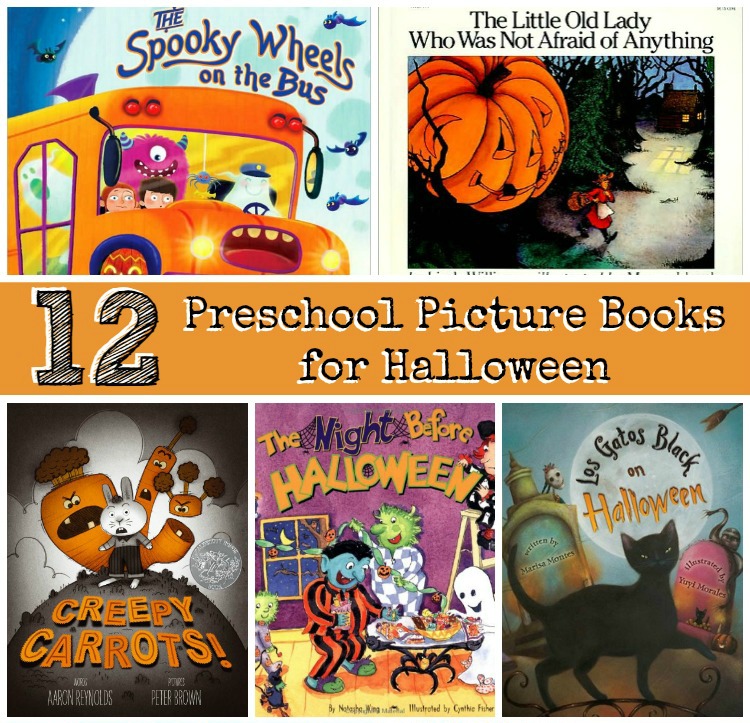 What are your favorite Halloween picture books?
Want MORE? Check out our top 10 Halloween Books for Toddlers or this list of Halloween Favorites from Frogs Snails, & Puppy Dog Tails!