Do you have nonfiction animal books in your kindergarten or preschool library? If you don't then I highly recommend you add some. Nonfiction books an amazing way to let kids explore and learn about both animals and the world around them. Today I'm excited to share some amazing nonfiction books about animals for kids!! These books are perfect for preschoolers and kindergartners and are sure to be a hit! Your kids will learn so much!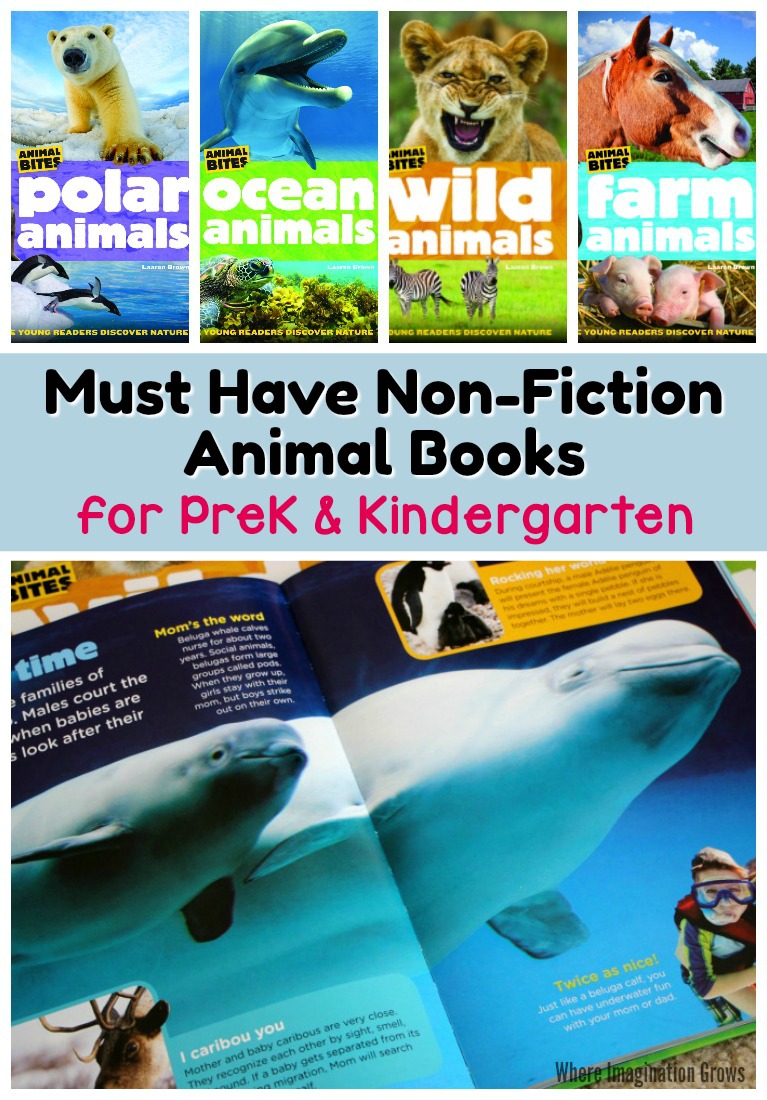 See full disclosure policy here. Post contains affiliate links for your convenience. 
Must Have Nonfiction Animal Books for Kids
One of our new favorite sets of nonfiction animal books is Animal Planet's Animal Bites Series.  These book really grab the attention of kids and keep them engaged! They love the images and the facts are so easy for them to understand. They are really great books and should be a staple in any home library or homeschool!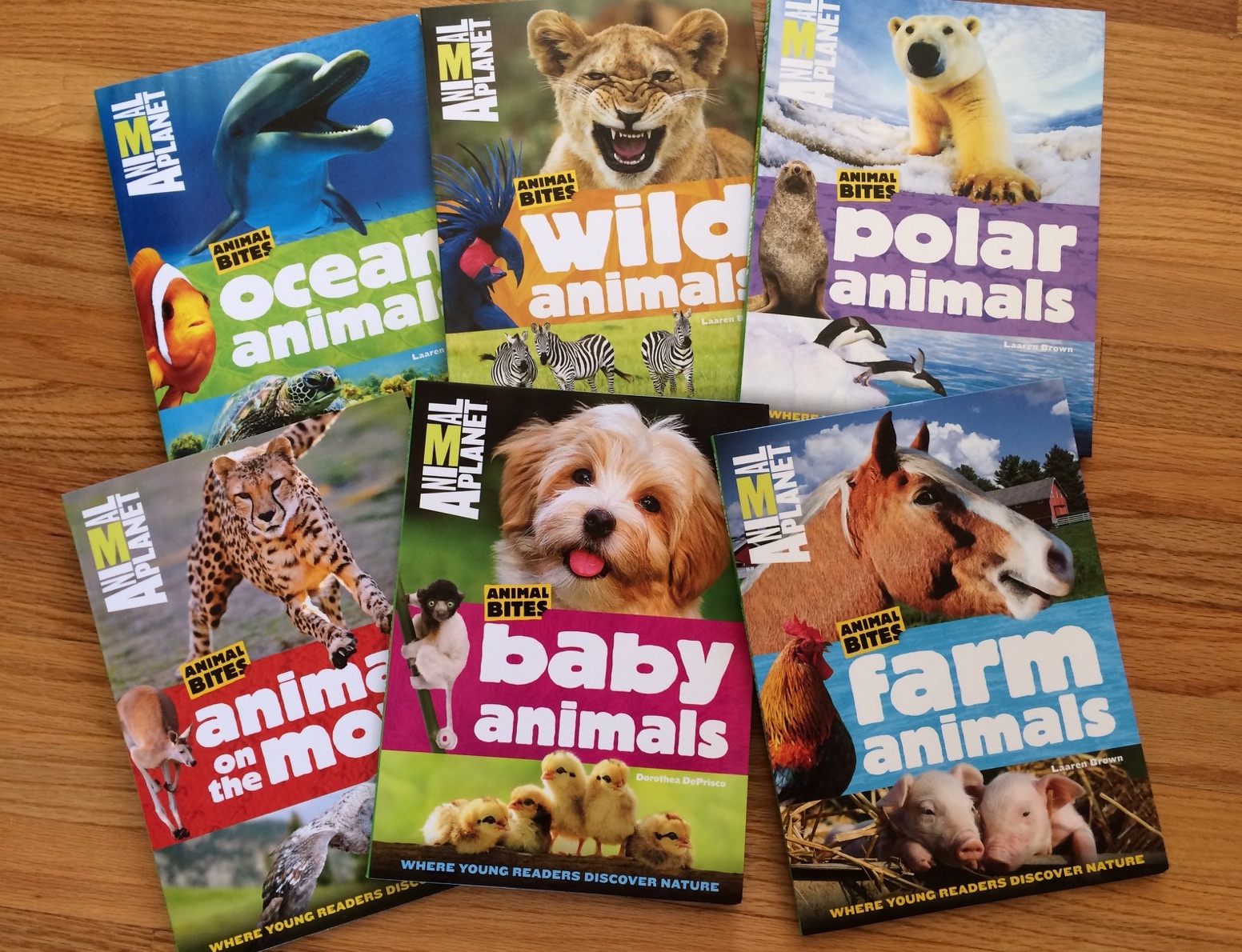 Each book in the series has more than 200 gorgeous photos of animals.  These books are an engaging, habitat-by-habitat guide that provides preschoolers and early elementary aged kids a perfect "bite-sized" view of their favorite animals. Each book is arranged thematically with focus on animal behavior and family relationships, kids will explore sections about animal bodies, baby animals, food, play time, conservation and more. Special book features include Quick Bites sidebars with cool animal facts, simple infographics, and illustrated maps.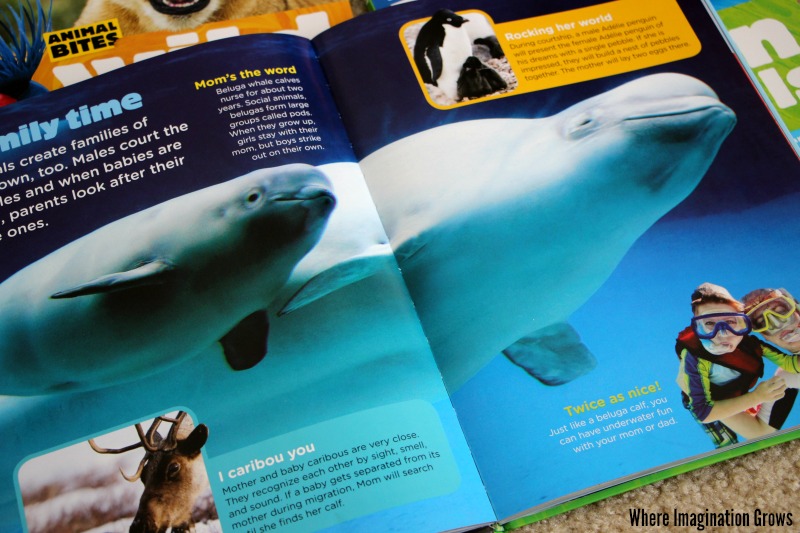 I'm very picky about nonfiction books for young children. My biggest issues with many nonfiction animal books for kindergarten or preschool kids is that they present so much information in text heavy books.
Preschoolers need to be engaged, they need simple snippets of information handed to them one piece at a time. That way they can absorb and process the information without being overwhelmed. These Animal Bites books do just that, they offer facts about each animal in a way that preschoolers can easily understand. They are perfect for preschoolers!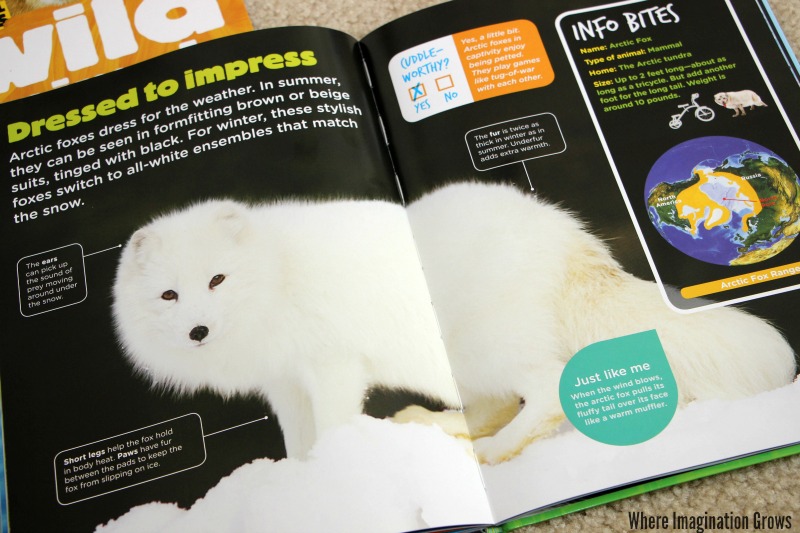 Visually these books are stunning. The photographs are clear and colorful. They draw the kids in and keep them interested.  We can stare at them for long periods of time. They are amazing, right? Any curious kid will eat these up for sure. They have quickly become some of our favorite non-fiction books for kids!