This month I'm rejoining my blogging friends at All Things Kids for some fall outdoor play!  We did simple math games outside with materials we found in our backyard!
I love fall activities and the kids really enjoy simple, hands on early math activities so this activity was perfect for us.
Math Games with Nature: Sorting by Number
Post contains affiliate links for your convenience, please see below post or my disclosure for more info. Thank you!
My kiddos are mainly all older toddlers or just barely preschool aged kids so most of our math activities are more pre-math games and activities.  focusing on number recognition, number order, sequencing, and sorting.  Nothing too complex yet!
Materials:
Natural Materials (rocks, sticks, pine cones)
I used the chalk to draw squares for each number and set out the number blocks then the girls and I went scouting for materials to fill each square.  We worked with numbers 1 through 10 but only 1-4 are picture.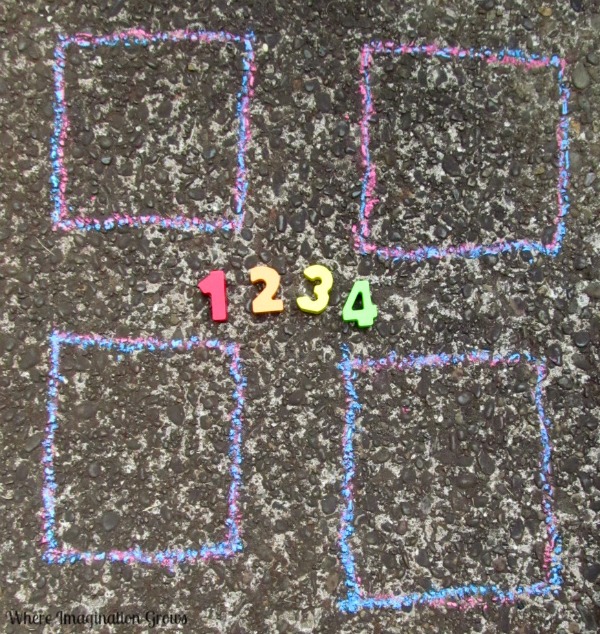 The kids started with some number order practice by counting out and placing a number in each square. After making sure they were in the right order they added rocks or pine cones of each value into each square.  If they got confused or struggled with recognition of a the number block we'd count from the beginning until they got to the square they were working on and knew what number they had.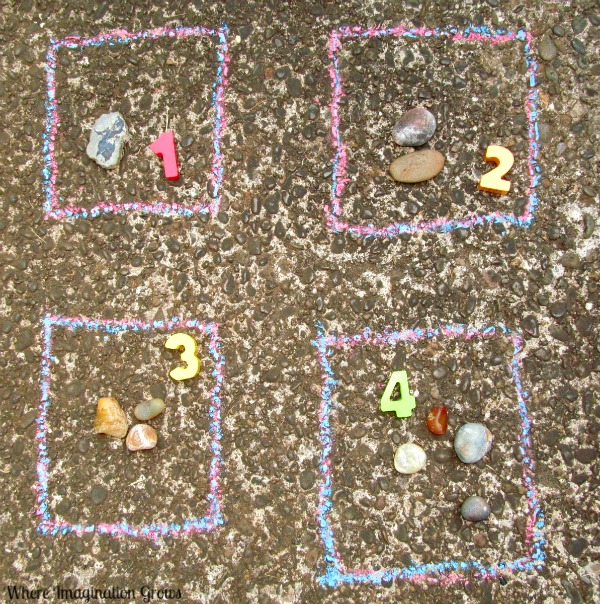 When they finished with rocks they were off to find more materials from the yard to sort and count.  We ended up with rocks, pine cones, sticks, bark, and beans in the squares.  They tried to fit the right amount of each material in each square but quickly realized that not all the squares were big enough for five different materials and had to determine which ones were too big to combine.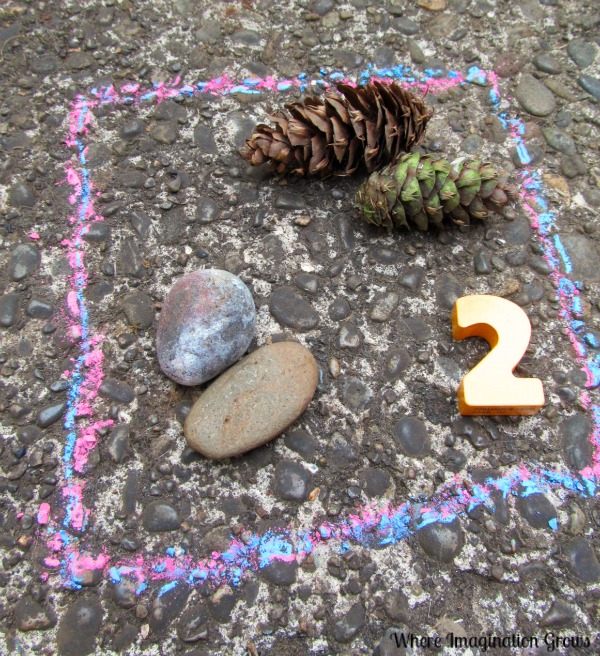 Want more fall themed ways to play? Check out some of our other fun fall activities and check out what the other All Things Kids bloggers came up with this month for our Fall Outdoor Play Series below: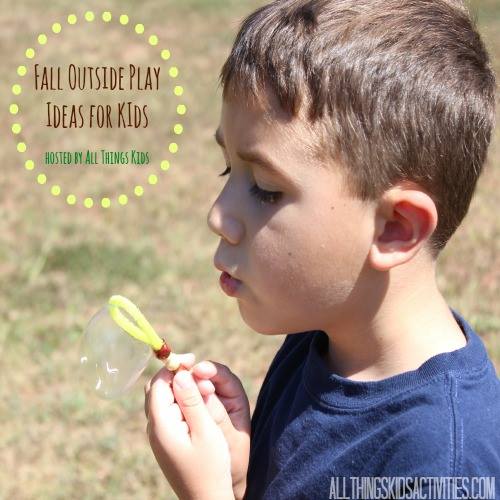 Loading InLinkz ...