Looking for a fun paper plate craft?
Today I'm excited to share a fun USA geography book and an Oregon inspired paper plate craft for kids with you as part of a great series, Booking Across the USA, that helps children learn about the 50 states though reading and crafts!
Our book was Travels With Charlie: Way Out West and we focused on our state, Oregon.
Oregon Beaver Paper Plate Craft for Kids
We read through our Travels With Charlie: Way Out West and talked about all the facts and images shown about Oregon.  The girls were most in awe with the beavers, Oregon is after all the "Beaver State" so it's a perfect craft!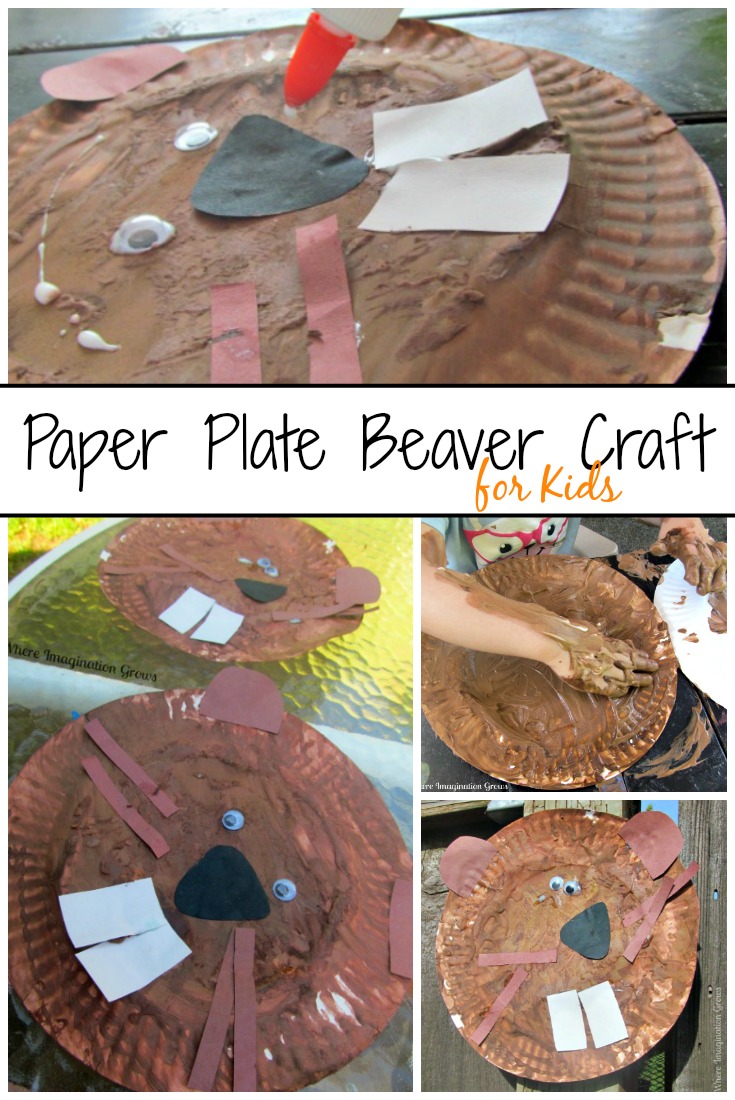 Material needed to make beaver craft for kids:
Paper Plates
Brown Paint
Shaving Cream (optional)
Black & Brown Construction  Paper
Googly Eyes
We started by finger painting the paper plates with shaving cream and brown paint.  It's some fun messy play!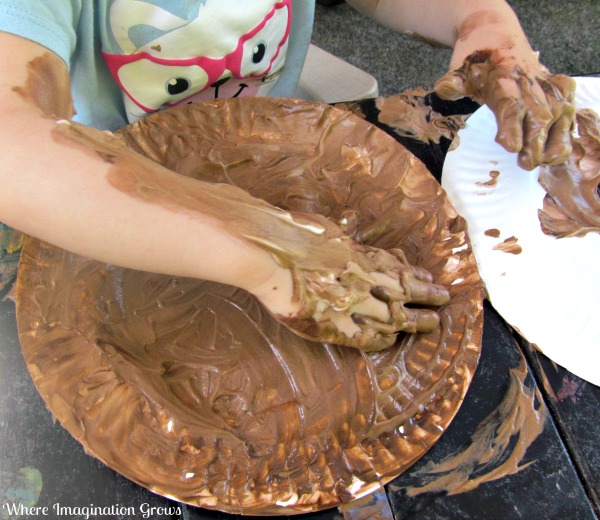 While they dried I cut out ears, teeth, whiskers, and a nose.  Then the were dry I gave the girls all the items I had cut out, googly eyes, and some glue.  They put them together however they saw fit.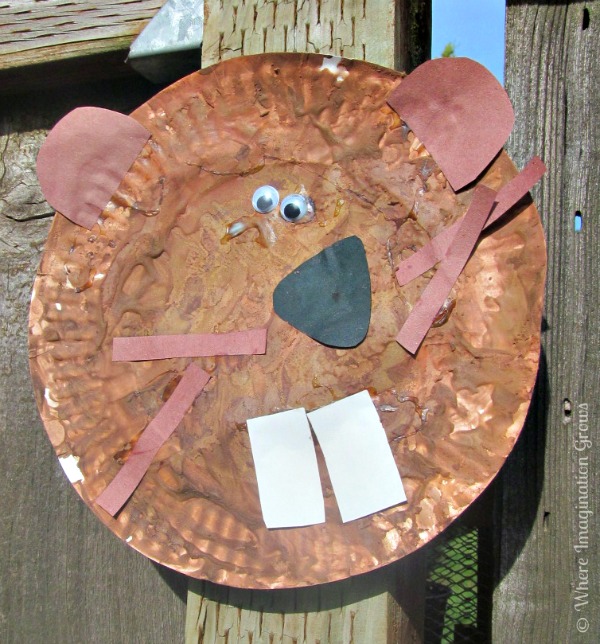 I think our beavers turned out super cute and I'm impressed with the work my girls did!
Go Beavs!! (Oregon pride baby! 😉 )
The Travels with Charlie Book Series by Miles Backer and illustrated by Chuck Nitzberg includes four fun books (Midwest, West, Northeast and South) that cover all the 50 states.  Each book is filled with history, trivia, brightly illustrated landmarks and a little picture of Charlie the dog hidden somewhere on each state.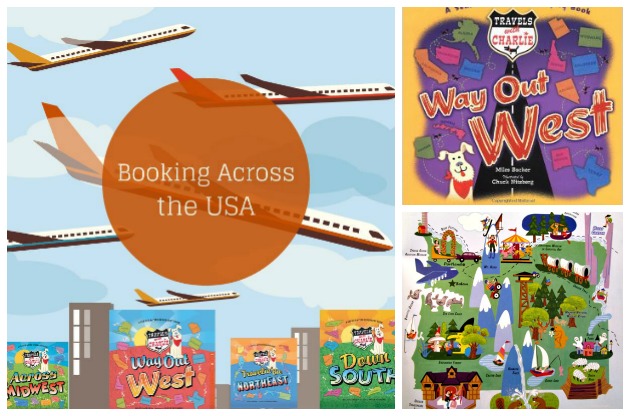 As soon we got our book from the library we dug right in to find our state (Oregon).  The kids started studying the pictures and trying to find places that they knew and they were trying to find where Charlie the dog was in the picture.  After a bit of searching they found him hiding in one of our FAVORITE local places to visit! Enchanted Forest!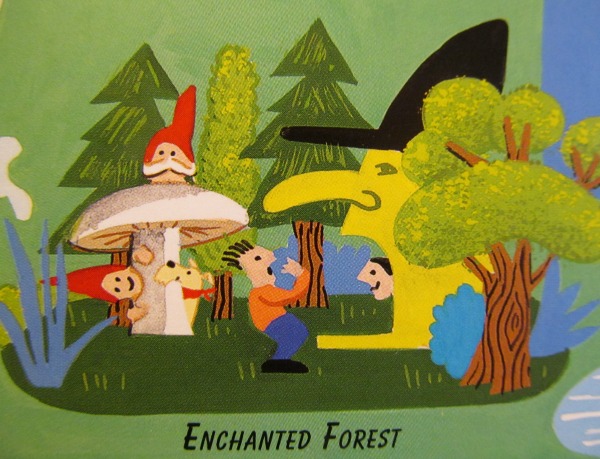 Enchanted Forest is a local attraction that features all kinds of storybook & whimsical interactive exhibits (plus a rides!) for kids.  MB's favorite attraction, the witch slide (which surprisingly was never scary to her) was right there in the book next to Charlie the dog!
My daughter knew exactly where that was and was so excited that Charlie liked to go there too!  So of course we had to make a trip there to see if we could find him!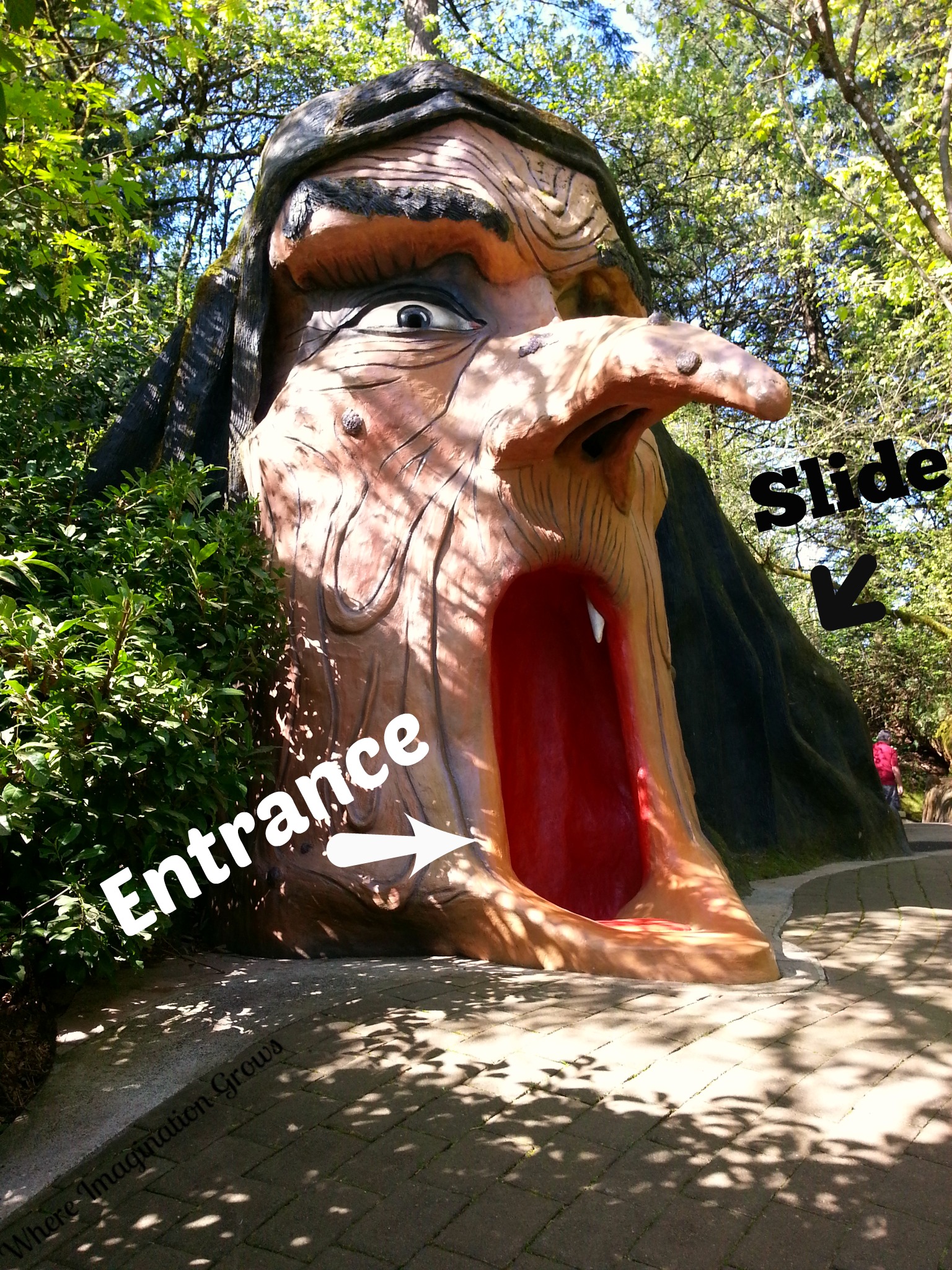 And there he was! Hanging out at the end of the slide! 😉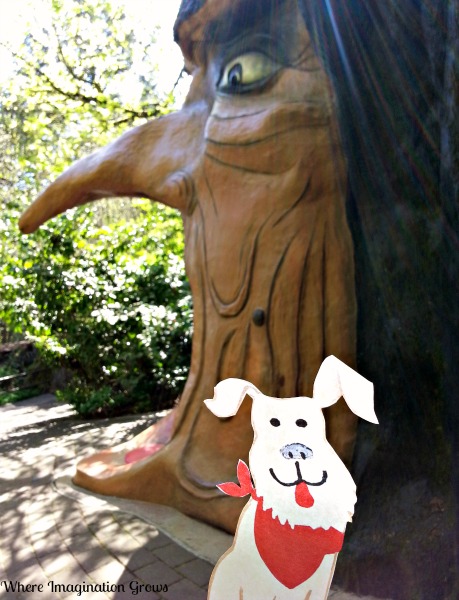 See how the other 50 states were represented by clicking the image below: