The  best part of spring is getting to go back outside more frequently.  Our winter weather usually consists of rain, rain, and more rain but by mid-spring it tapers off and we don't have to spend fifteen minutes getting rain gear on every time we want to go outside. As a result we get to drag out our outdoor art and craft supplies and get creative outside!
This week we did some simple weaving for kids and decorated the backyard with rainbows!
Outdoor Rainbow Weaving For Kids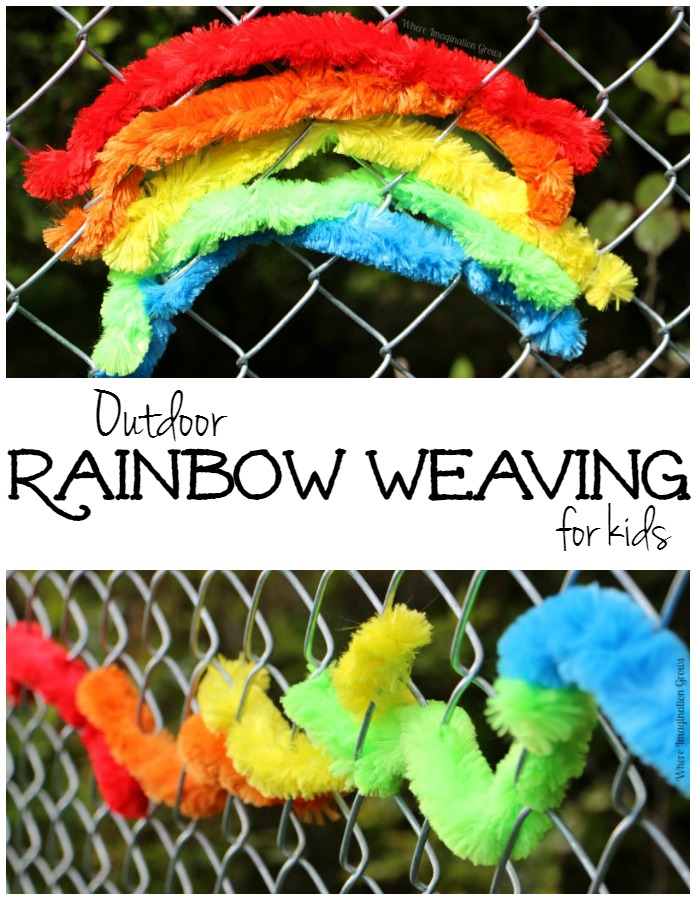 Affiliate links provided for your convenience, see my disclosure for more. Pipe cleaners used in craft were provided to us for free by CraftProjectIdeas.com! Thank you!
Materials:
The best part about this is how easy it is to set up! Just take some pipe cleaners outside and you're good to go. Simple right? Plus it kept my kids busy and engaged for an extended period of time.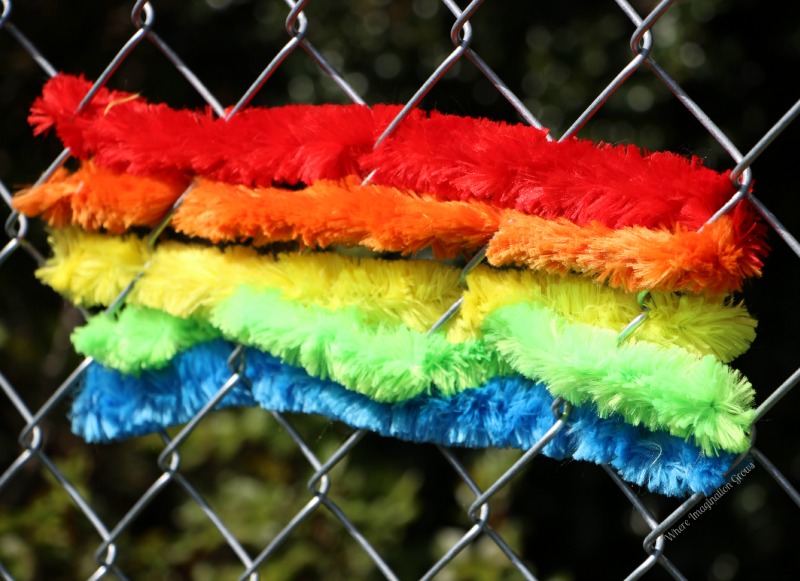 We started with straight rainbows on the chain link fence.  Making the straight ones let the kids get familiar with weaving on the fence and once they got the hang of it they moved onto curved rainbows.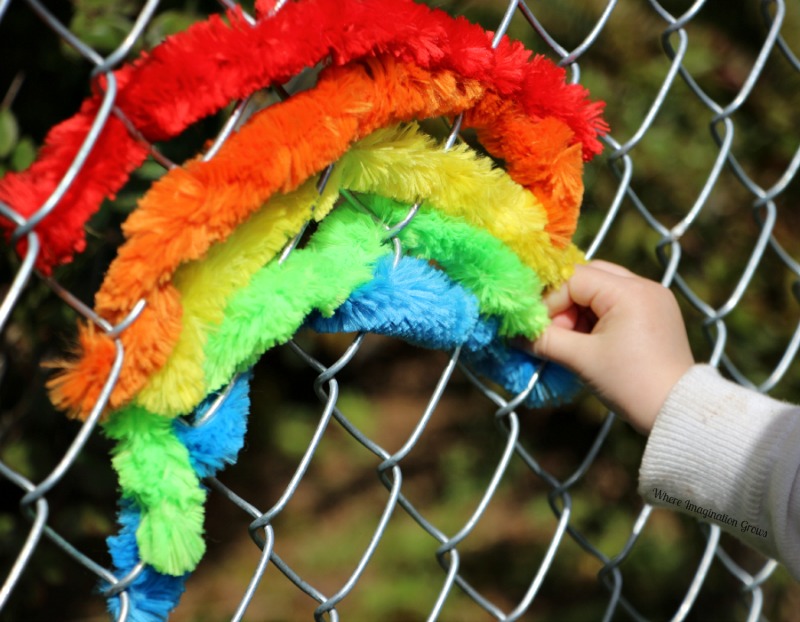 Weaving for kids is a great fine motor activity! It gets those little fingers and muscles moving and working.  Weaving also requires critical thinking and concentration.  One of my daycare kids struggles with any activity that requires slowing down and focus but weaving activities like this one (or our weaving with straws activity) are engaging enough that it keeps her focused for longer than she typical does.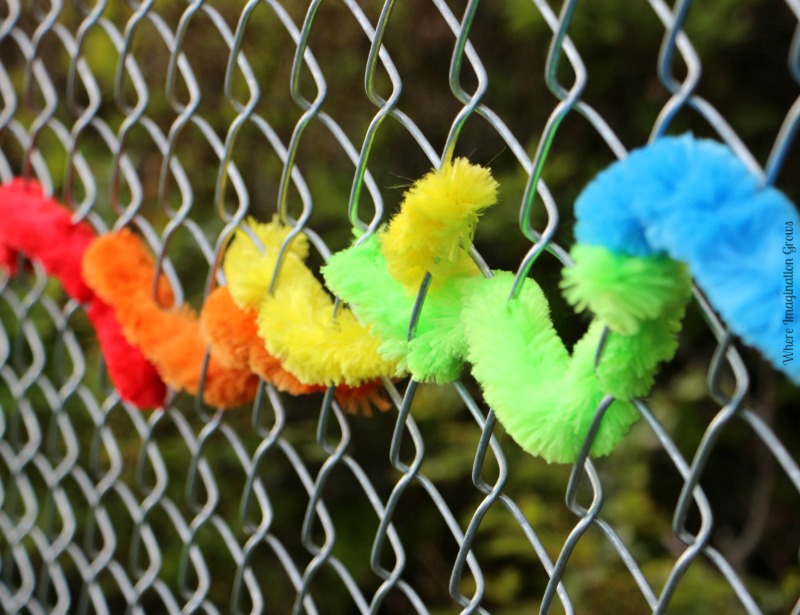 The kids also made "rainbow chains" along the back fence, weaving the pipe cleaners end to end in a horizontal line across the fence.
Fun right? This was definitely one of their favorite fine motor activities!
Want more activities? Follow our "Fine Motor Activities" board on Pinterest:
Follow Where Imagination Grows's board Fine Motor Activities on Pinterest.