Let's make weaving for kids more fun this summer!
We love being outside and this year our summer weather has come early so we've been busy playing outside and even had our first camp out in our backyard! My daughter thought the best part of our camp out was this simple (and affordable!) glow in the dark activity!
Because really what's more fun than decorating your backyard with glow sticks?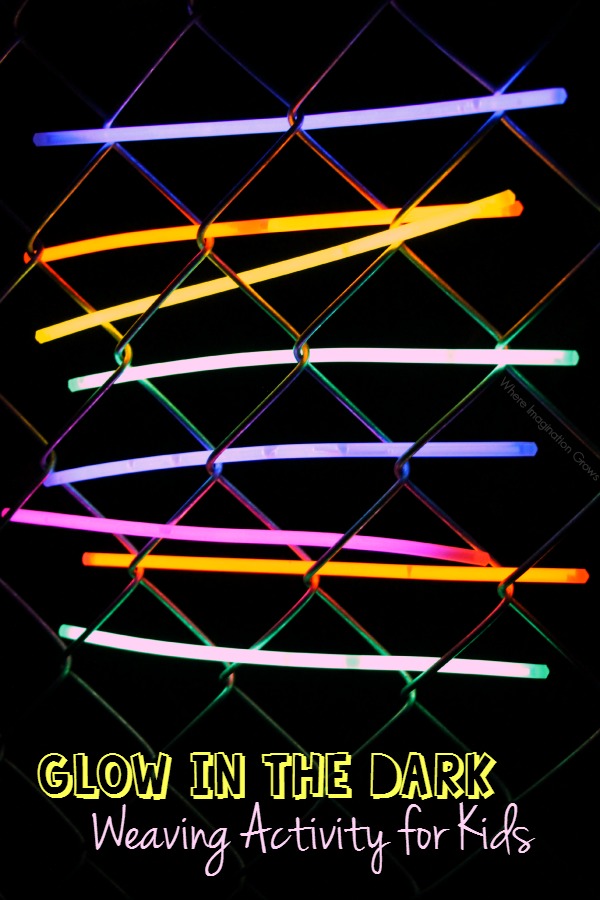 Affiliate links provided for your convenience, see my disclosure for more.
If you saw our recent outdoor rainbow weaving activity then you'll know where we got the inspiration for this activity! Plus if you have little ones that go to bed before dark you might want to give that activity a try with them and save this one for the older kids.
Summer Fun: Glow in the Dark Weaving For Kids!
Materials:
Glow sticks (we got ours at the dollar store)
Fence (or use an old baby gate even!)
If your kids are like mine then they love glow sticks! We always have a stack of them on hand from our local Dollar Tree.  They sell multi-packs all year long but in the summer months our store gets the bigger multi-packs (20-pack vs the 5 -pack they usually sell) so I tend to stock up on them.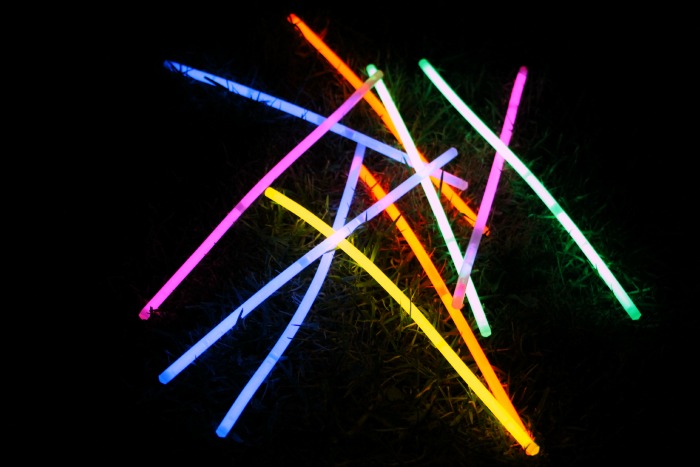 The kids love snapping and "breaking" the glow sticks to get them to activate.  Each kid got a small pile of glow sticks and once they were all activated we headed to our chain link fence in the backyard.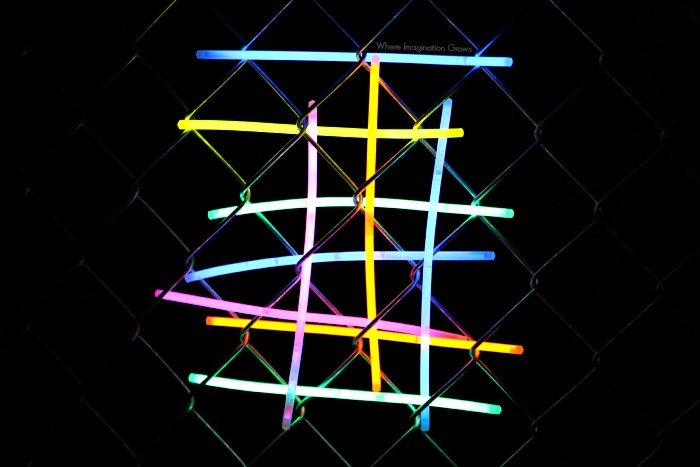 Threading the glow sticks through the fence to create patterns and designs took a great deal of fine motor work.  Plus they had to do some critical thinking to figure out how to weave the glow sticks vertically and not have them fall.  It was really fun to watch them work these bright glow sticks into fun designs and patterns.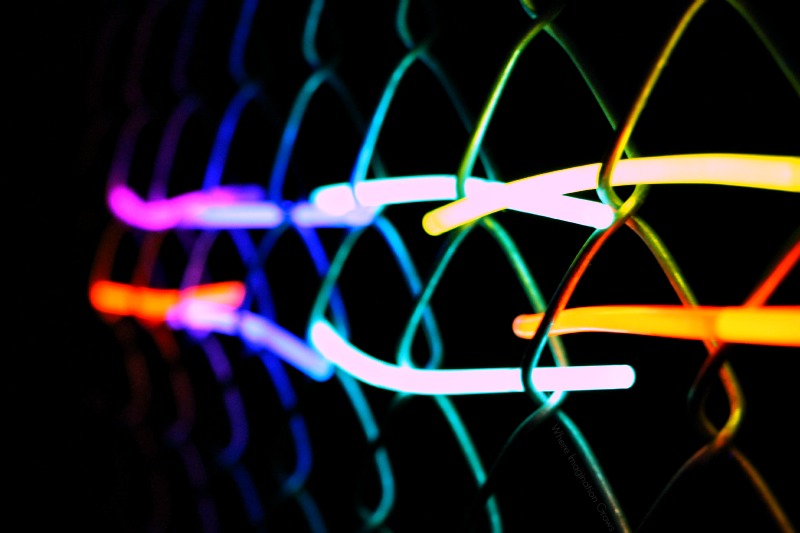 I love the colors and they added a fun party feel to our backyard camp out! It was such a fun outdoor activity for warm summer nights!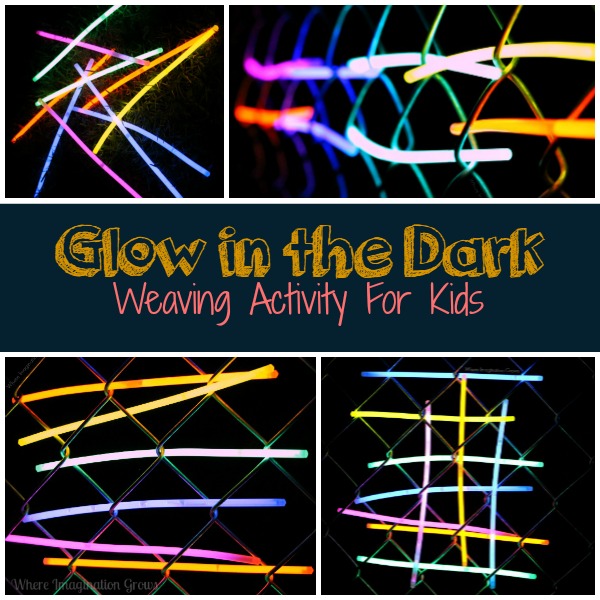 You know you want to try it! It's weaving for kids with a fun summer nights twist!
Looking for more crafts and activities? Check out our index for 100+ plus kids activities! Find activities by theme, materials, skills, age and much more!