My daughter and daycare kids have asking for another simple math game lately so we came up with this simple one on our playroom windows!
Because my group of daycare kids is predominately younger preschoolers (and one almost preschooler) when we do a math game  it usually consists of a simple activity that helps them develop a basic foundation for more advanced math skills when they are ready.  For this kids activity we practiced counting, matching, and number order with window markers!
Number Order Math Game For Kids on a Window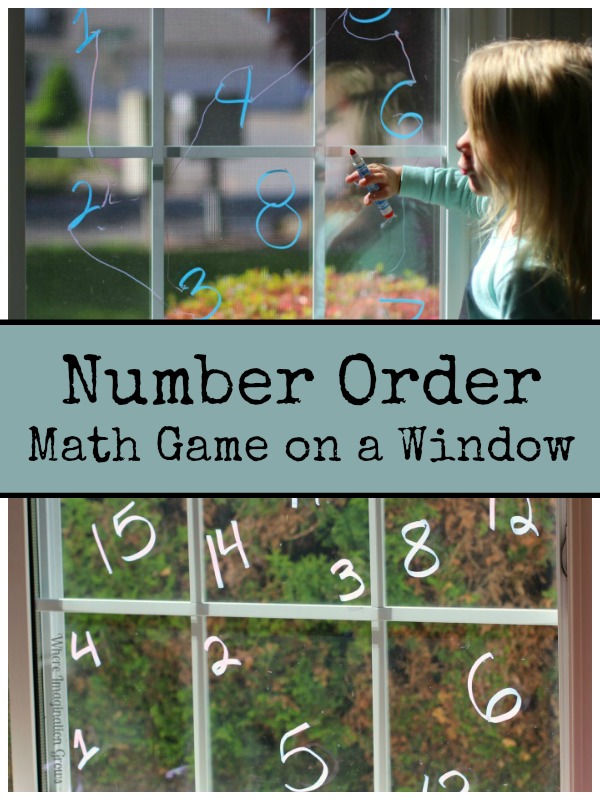 Affiliate links provided for your convenience, see my disclosure for more info.
We've had these window markers in our craft drawer forever but I've never got around to using them until now.  I have to say they are awesome and you'll probably be seeing several more kids activities with them on the blog soon because they are so much fun!
Materials:
This is one of those kids activities that is super simple to set up.  All you have to do is draw numbers on your windows. You could do them in patterns, shapes, or whatever other designs you can come up with.  I decided to keep ours simple this first time and just randomly spaced them out on the window.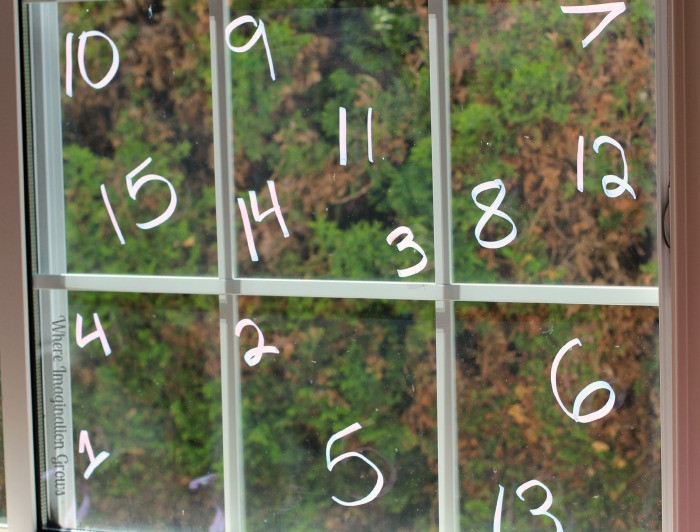 We have several windows in our playroom, some are low enough for even my youngest to reach, so I used each windows for different skill level.   One window had 1-10, another had 1-15, and another had 1-25.  The versatility of this math game means that it's great for families or daycares with mixed age groups.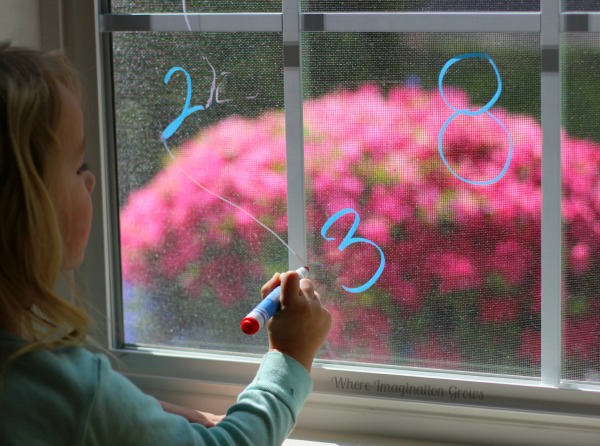 The girls picked out what marker they wanted and then began connecting the numbers and practicing number order.  The higher they got the less familiar they were with the numbers so sometimes they had to go back a recount to figure out where to go next but they really loved this activity.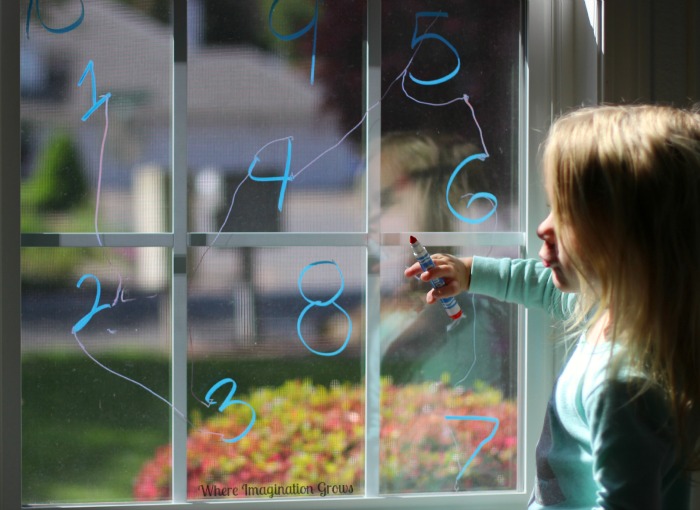 For my younger ones we did number matching and counting activities on the lower windows.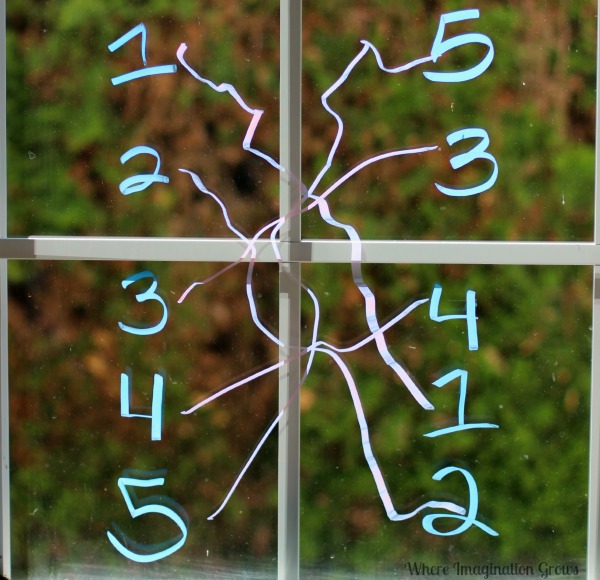 Did I mention it's also a great quiet time activity? We did this as the kids begin to wake up and it usually keeps my early risers (aka my daughter) engaged and quiet while the other kids sleep.
What have you done with window markers?
Looking for more crafts and activities? Check out our index for 100+ plus kids activities! Find activities by theme, materials, skills, age and much more!