Want to take your kids on a fun adventure in space?
Then keep reading because here you'll find our book review of a fun and imaginative story about one boy's adventure in space with his dog, Tag, and his pesky tag along sister.
Space Boy and His Sister Dog – Children's Book Review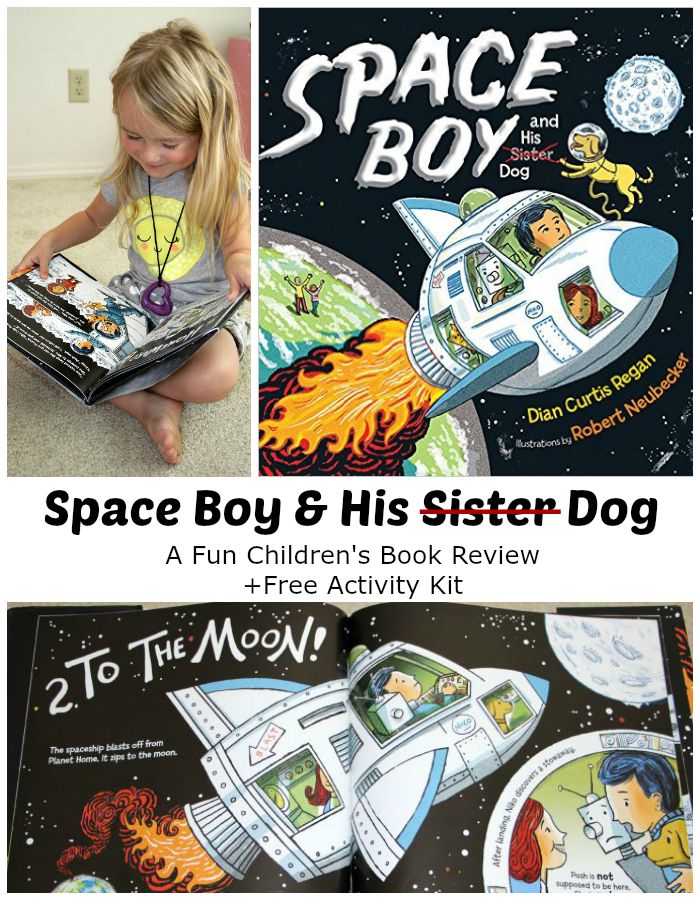 I received a complimentary copy of this book for review. All thoughts and opinions are 100% my own. Affiliate links included for your convenience.  See full disclosure policy here.
Books are amazing ways for children to learn and explore.  Stories engage their imaginations and expand their knowledge. The possibilities of who they can be, adventures they can take, and things they can learn are endless. This book is no exception.
My daughter and the daycare kids had such a fun time reading this! They even pretended to go on their own "space adventure" like Niko did.  They'd hide a stuffed cat and then take off on an adventure just like Niko and his dog!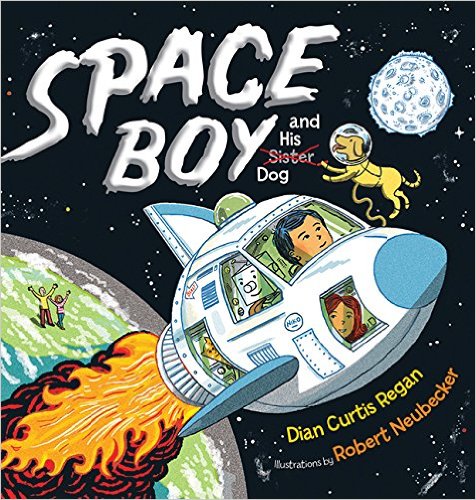 Space Boy & His Sister Dog is written by Dian Curtis Regan and illustrated by Robert Neubecker.
Synopsis: Niko may live on boring old Earth with his family, but he's always finding a new adventure. Using the spaceship that he built from a box in his backyard and a little imagination, he flies off into space with his robot, Radar, and his dog, Tag. The only one NOT invited is his sister Posh who keeps trying to insert herself into Niko's story. In this first mission, Niko and crew (and maybe also pesky Posh) fly to the moon in search of a lost cat.
It's such a brilliantly done book! I love the comic book style of illustrations and the contrasting colors, it seems to make the images jump out at you.  The story is easy to follow and even my youngest daycare kids enjoyed it.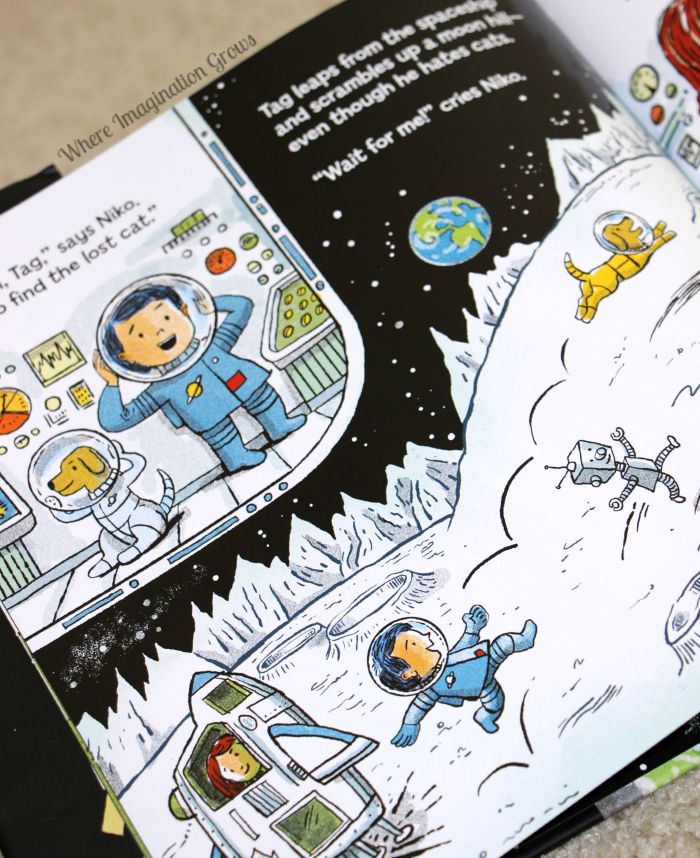 The dynamic between Niko and his sister, Posh, in the book is a great way to start a conversation about sibling rivalry and sibling conflicts.  Niko didn't want to include his sister in his adventure but she tries to insert herself in it anyway.  Then later he decides to include her only to find she doesn't want to play the role he set for her.
This is a perfect opportunity to discuss how we handle conflict with siblings and talk about compromise, sharing, and working together.  You can also shift this theme to work for more than just siblings but also for group care situations.  Teachers and daycare providers can easily use this as a teaching tool as well.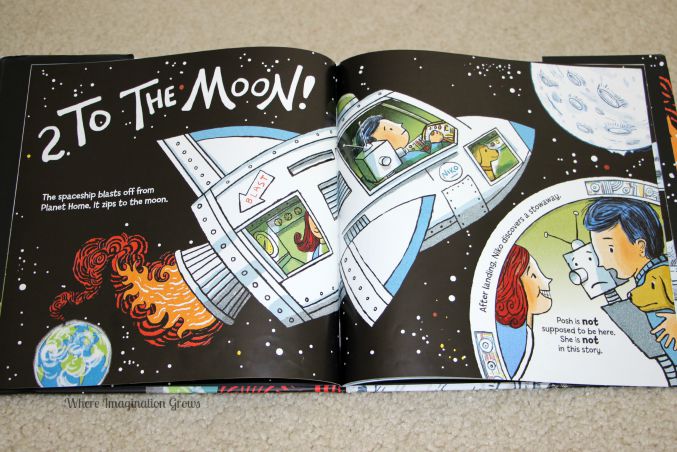 Another great thing about this book is the educational teaching guide your can download for free from author Dian Curtis Regan's website.  The teaching guide has five pages of interactive tools to help you extend the learning your child gets from this book, plus they are fun activities & discussion ideas!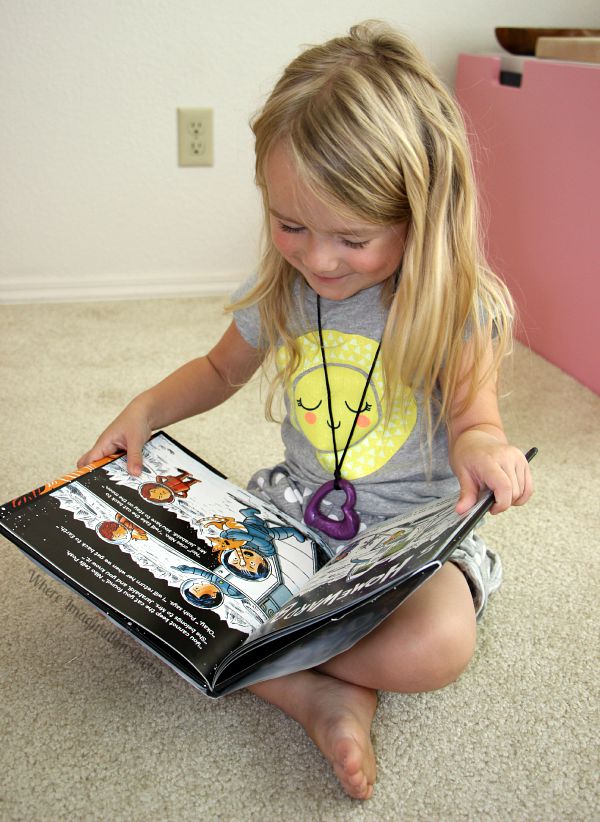 It's a great space adventure book! The girls were engaged the whole time wondering if Niko, Tag, & Posh were going to find and rescue that missing cat.
If you have little ones that like to be adventurous or are doing a space these with your class room this book is a must!  They are sure to love Space Boy & His Sister Dog.
What Books are you reading with your kids?