We do a lot of open ended toddler art activities, a lot that don't usually make the blog, because MB and the daycare kids have access to paint, markers, crayons, and other various art materials throughout the day.  Occasionally we do a planned art activity but either way art is popular here.
Tape Resist Art with Watercolors & Oil Pastels
 Post contains affiliate links for your convenience, see disclosure for more info. Thank you!
What we used:
I started the project by putting two strips of tape on the paper then gave MB the tape and she place the strips where she wanted.  When all the tape was down she picked out some oil pastels and started coloring.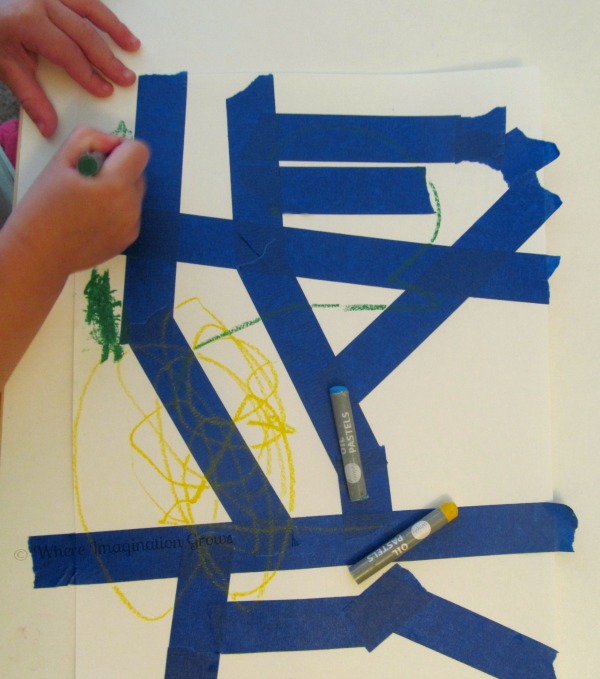 After the oil pastels we got out our liquid watercolors and she painted over her picture and the tape with it.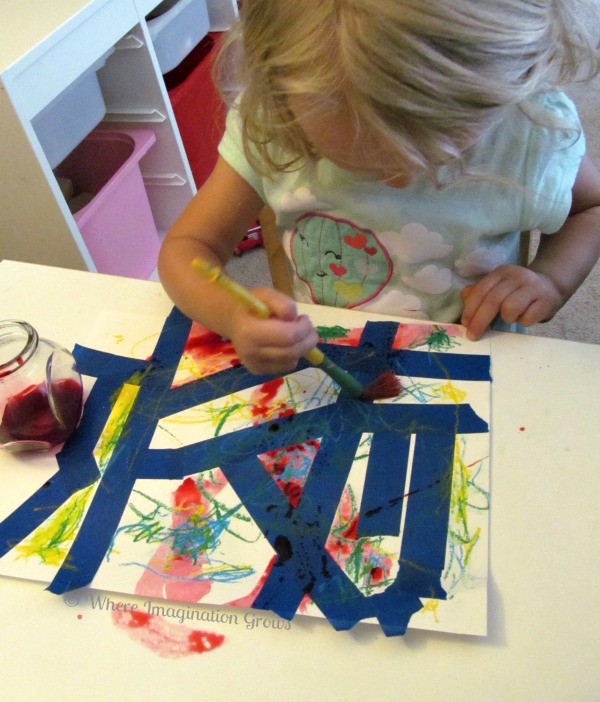 When she fished painting it I used a paper towel to absorb some of the excess watercolor and we pulled off the tape.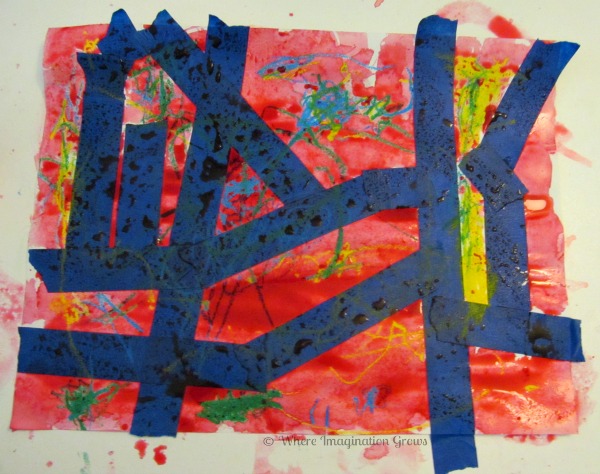 MB wanted to pull off the tape herself so there aren't any perfect straight lines but what toddler art project is perfect and tidy anyway?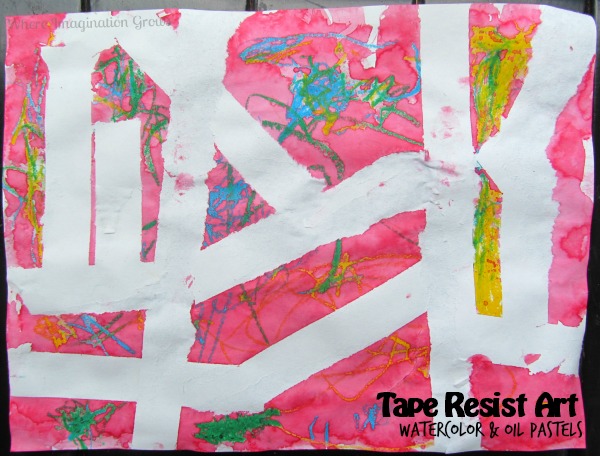 Tada! A beautiful masterpiece for our art wall!