This fun snowman sensory box is so much fun!
It's Christmastime and for us that means lots of Christmas books and activities.  For this activity we've joined up with 20+ other bloggers as part of the Christmas Read & Play Series to create fun Christmas themed activities that are inspired by our favorite Christmas books! Check out our sensory bin based on our most favorite Christmas book below!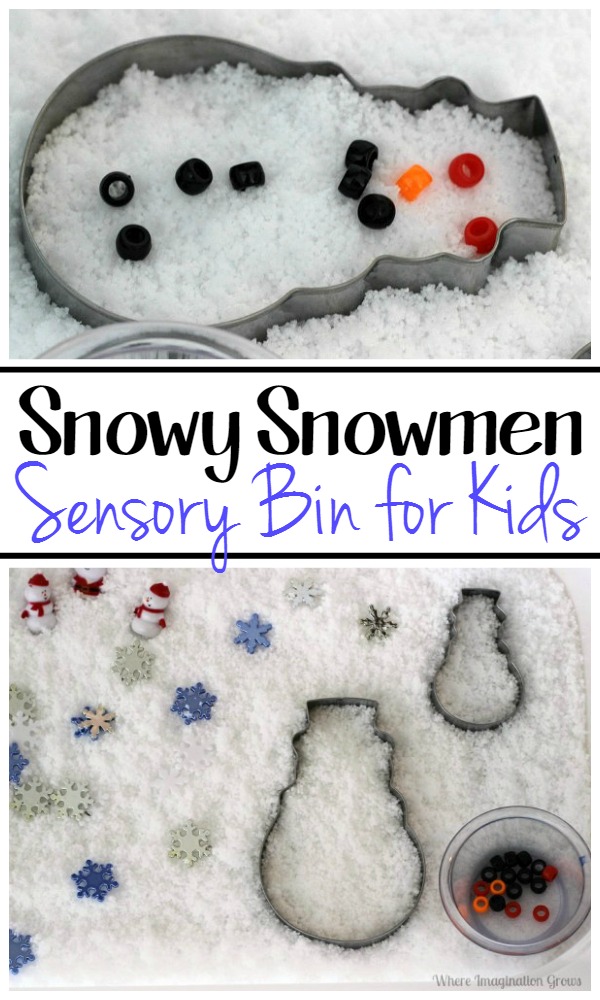 Affiliate links provided for your convenience, see disclosure for more.
Snowmen at Christmas: Read & Play
Have you read Snowmen at Christmas by Caralyn Buehner yet? If not you have to pick it up! We chose this book for our Read & Play activity because it's such a great book to read this time of year! This is one of our favorite Christmas books! The story is cute and fun and the illustrations are adorable! My daughter loves the illustrations and story so much that we've been reading it all year long.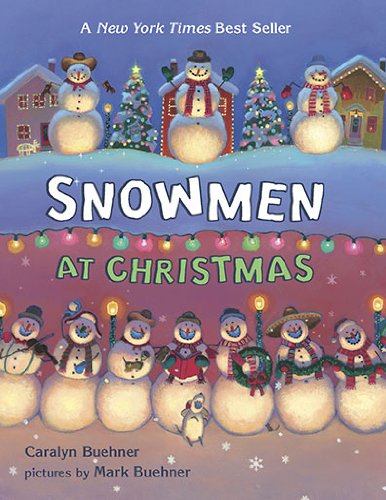 Need a winter themed book to connect with this snowman sensory box? We also love to read Caralyn Buehner's other book, Snowmen at Night, and pair it with this activity when Christmas is over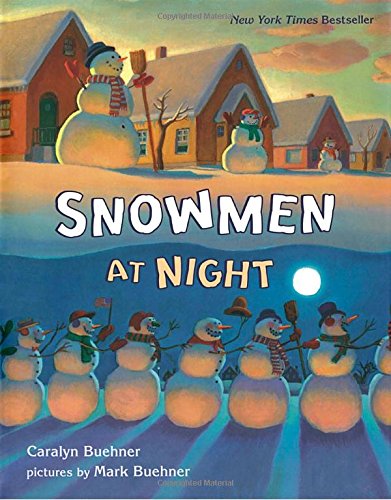 To extend our play and create an activity to go along with this book I made this simple snowman sensory box for the girls to play with! It's a fun fine motor sensory activity that fits perfect with any winter or Christmas theme!
Snowman Sensory Box for Kids
Materials Used:
Snowmen Cookie Cutters ($2 at Walmart)
Snowflake Table Scatter (Walmart)
Snowmen/Santa figures ($1 at Walmart for a set of 6, they are actually novelty pencil toppers)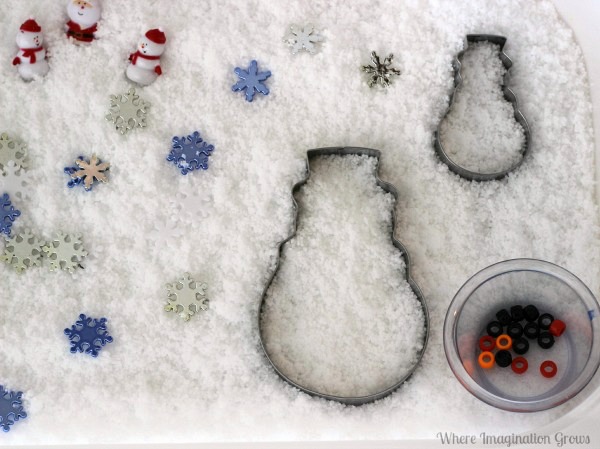 The girls used the beads and the cookie cutters to make create their own snowmen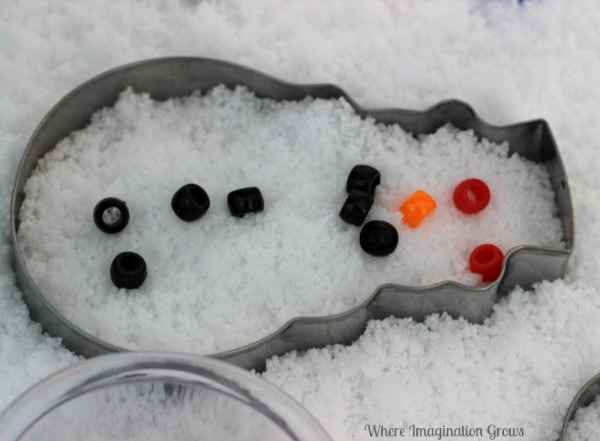 And they had a "party" with Santa and the snowman figures just like the snowmen in the book.
The Insta-Snow is so much fun to play and build in! The built their own snowmen, snow caves, and mountains.  Plus they made it snow on Santa and the snowmen!
Now click the image below and see what other fun books and activities were created as part of this series!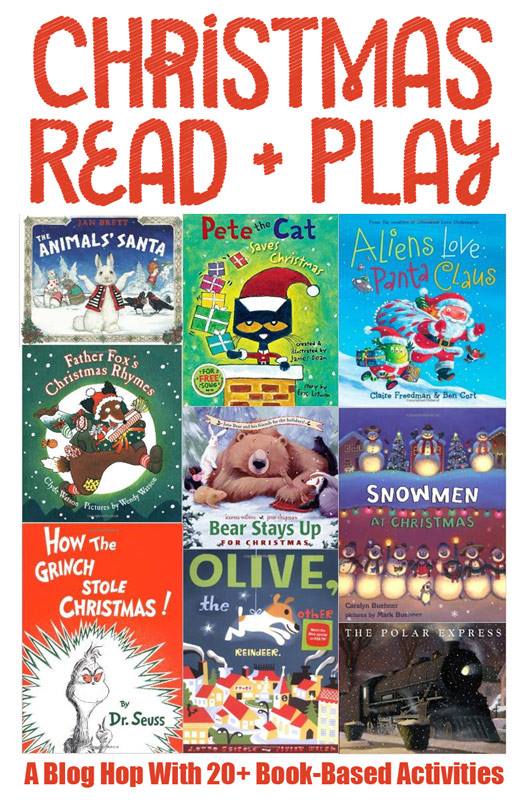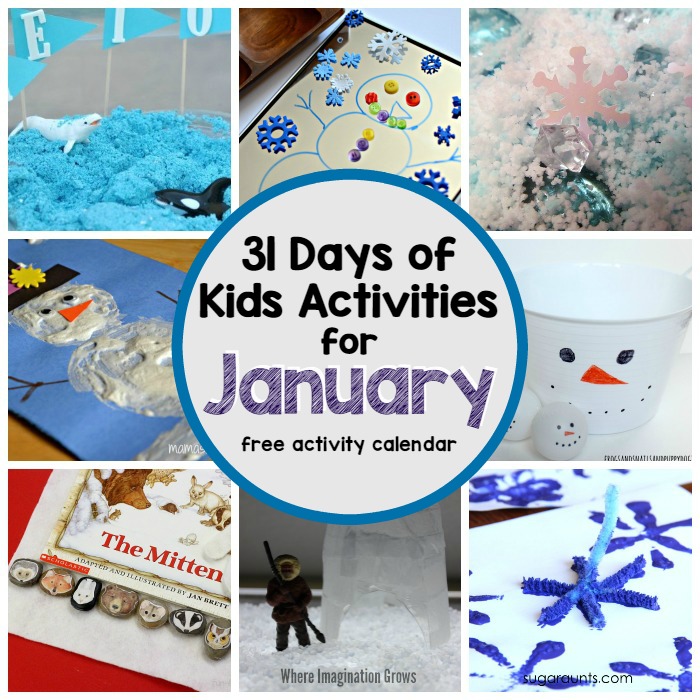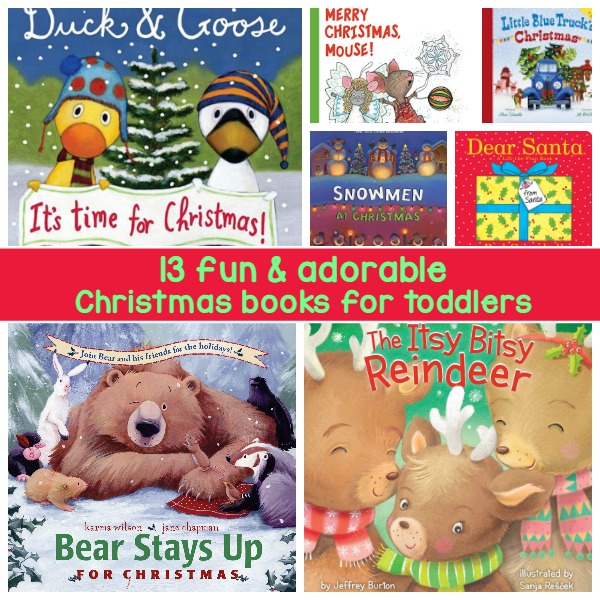 Looking for more crafts and activities? Check out our index for 100+ plus kids activities! Find activities by theme, materials, skills, age and much more!