Lets make some flower art collages!
We've been busy with lots of flower art and rainbow crafts recently so it worked out perfectly that our Light and Reflections Series is back this month with the theme of "Flowers."  We decided to turn our windows into a beautiful mosaic of cute spring flowers!  It's easy to do and you only need two things!
Spring Tissue Paper Flower Window Collages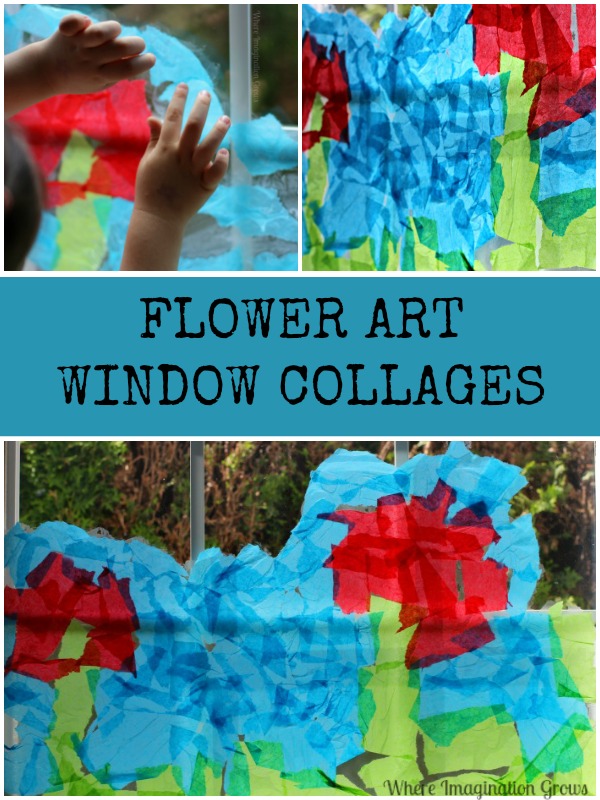 Affiliate links provided for your convenience, see my disclosure for more info.
These window collages are so simple and the kids loved them! They wanted to do every window in the playroom after they finished the first one.
Materials:
I diluted the Elmer's washable glue with water and let the girls start this art activity by painting the window with the water/glue mixture. I recommend having them do a little at time or paint as they go, especially if it's in full sun, because the glue mixture dries quickly.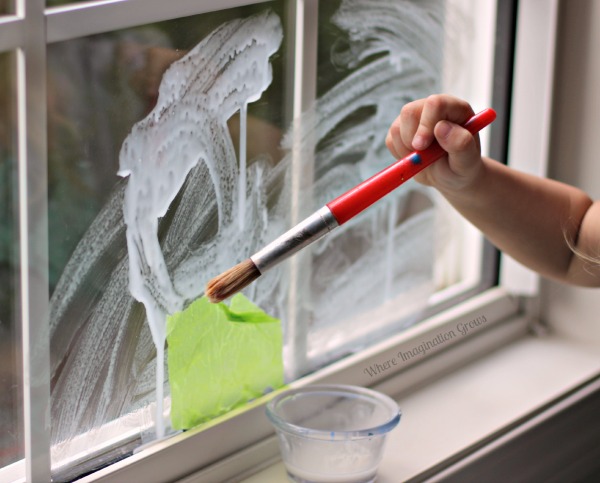 Next the girls ripped the tissue paper into small pieces and stuck it onto the glue mixture, creating grass sky and flowers.  Ripping and tearing the tissue paper is a great fine motor exercise too.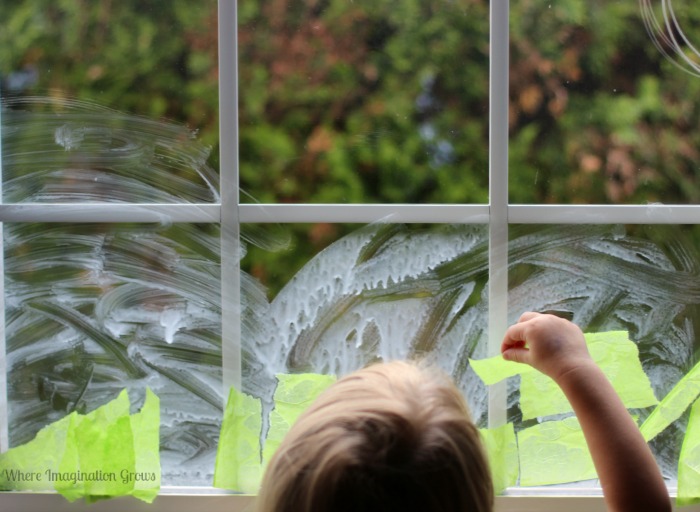 When they overlapped different colors of tissue paper it opened up the conversation about color mixing.  We made predictions about what new colors they could make with the three colors of tissue paper we were using.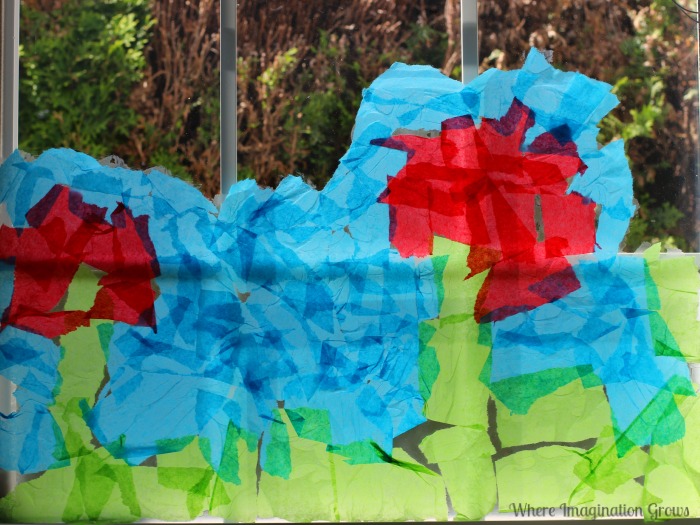 Tada! They turned out great and add so much color to our playroom! Now the girls have plans to turn our other four windows into more nature scenes!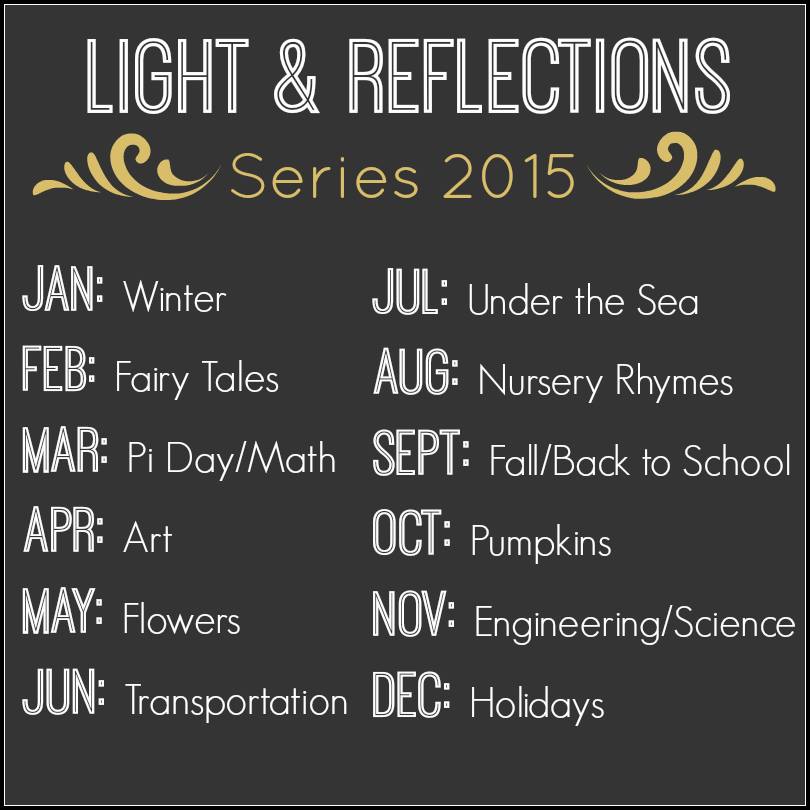 Now check out the other posts in this month's Light and Reflections Series:
Flower Mandalas on the Light Table from And Next Comes L
Sticky Window Flower Garden from Still Playing School
Sticky Flowers on the Light Table from Happily Ever Mom
Looking for more crafts and activities? Check out our index for 100+ plus kids activities! Find activities by theme, materials, skills, age and much more!