Ready for an easy Halloween math game? This Halloween themed roll and cover printable game is perfect for preschoolers who love to do beginning math games and it's great for counting practice too! You can easily switch between a simple counting activity and a hands-on beginning addition game by adding an extra dice!
Best of all it's super easy to put together! Just download, print, and go!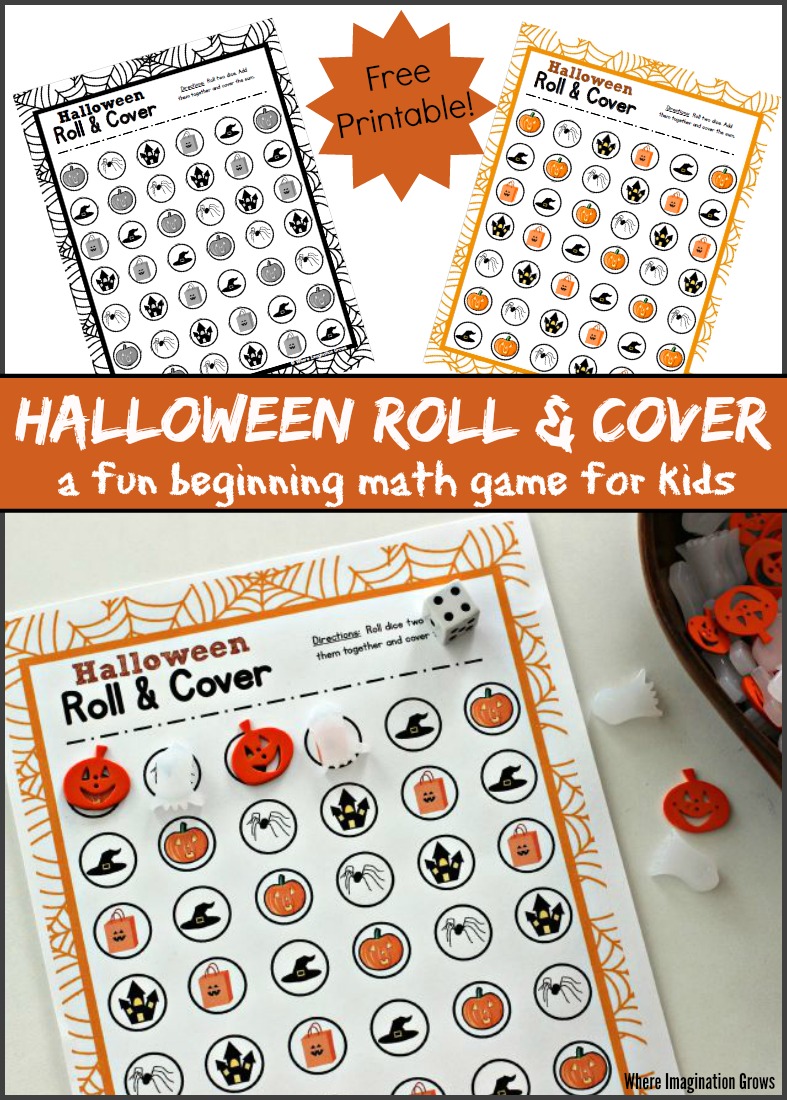 Post contains affiliate links for your convenience, see disclosure for more info.
Preschool Roll & Cover Halloween Math Game
Materials:
Free Printable (download below)
Halloween themed counters or table scatter
Dice
You could use any Halloween themed items to be your cover items or counters. I found the ghosts at our local Joann's Fabric & Crafts and the pumpkin buttons you can find at craft stores or online. Really you could use anything, I've turned spider and pumpkin rings into counters by simply cutting the ring part off the back of the rings.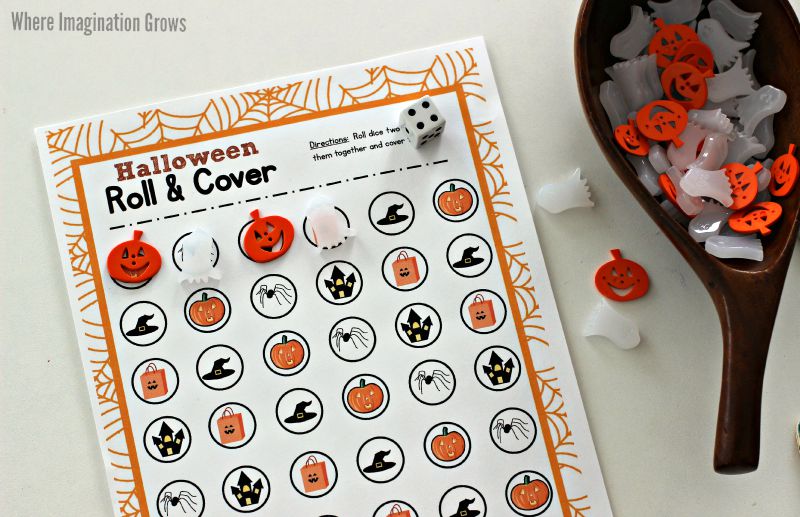 You can use this Halloween math game one or two ways, for simple counting practice or as a beginning addition activity. To do this you just need to add or remove an extra dice.
Use a single dice to help young preschoolers practice counting. They simply roll the dice, count the number shown, and then cover that amount.
Use two dice to turn this into a simple beginning math game. Have children roll two dice at a time, add the two numbers together, and then cover the answer.
Super easy and loads of fun for kids! Try it today!
> > > Download the free Preschool Halloween Math Game printable < < <
Looking for more crafts and activities? Check out our index for 100+ plus kids activities! Find activities by theme, materials, skills, age and much more!