Polar bears are my daughter's favorite animal. To encourage her interest we've been reading a lot of non-fiction books about them and learning so much. Following her interest in polar bears has been a great way to explore the facts about polar bears, learn about life in the arctic, and even begin talking about conservation. It even inspired us to make this fun (and cute) mixed media polar bear craft!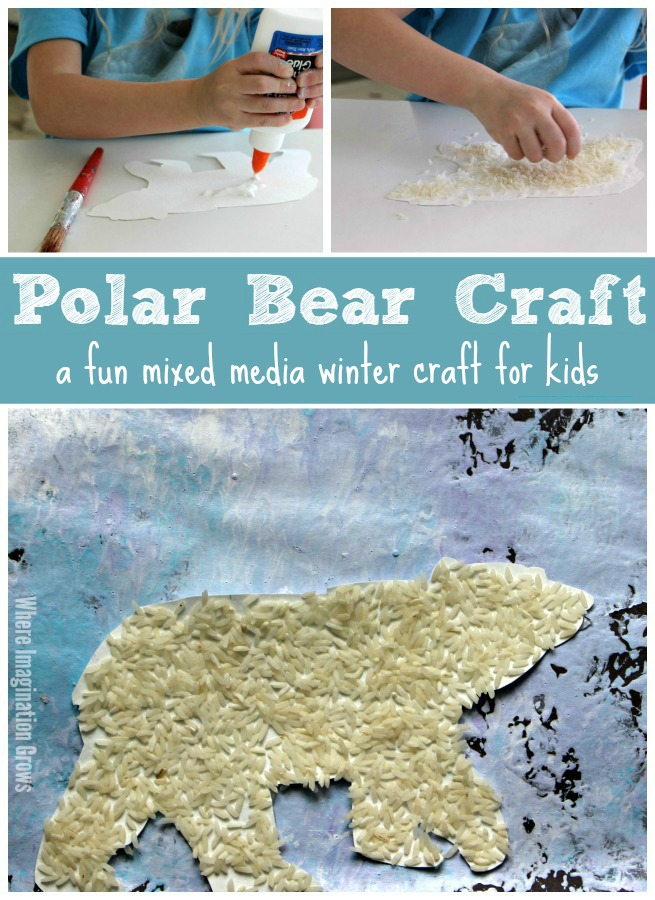 Affiliate links provided, see disclosure for more info.  This post was sponsored by Lionsgate as part of an Influencer Activation for Influence Central.
This polar bear craft was inspired by Norm of the North, a fun movie from Lionsgate's that features a big-hearted (and talkative!) polar bear  from the Arctic named Norm as he takes off on a grand adventure to NYC.  With some faithful friends in tow, Norm takes on the Big Apple and big business in hopes of preventing his home from being taken over by developers.  Can he save the day? It's a cute movie that inspired this polar bear craft! These are simple to make and they turn out so cute!
Mixed Media Polar Bear Craft for Kids
Materials Needed:
Paint (we used white, blue, & purple)
Aluminum Foil
Black Construction Paper
White construction Paper
Glue
Rice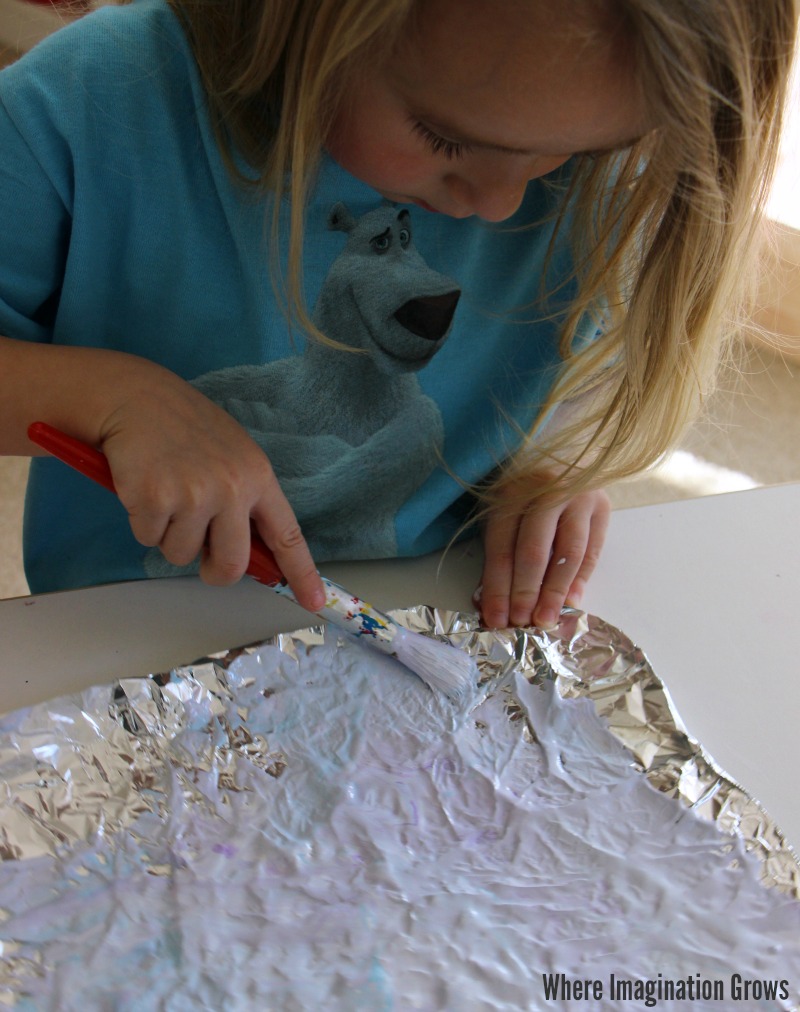 We started our polar bear craft by crinkling up some aluminum foil, we then flattened it out and painted our winter colors onto the aluminum foil. This will be our winter scene, the background for our polar bear.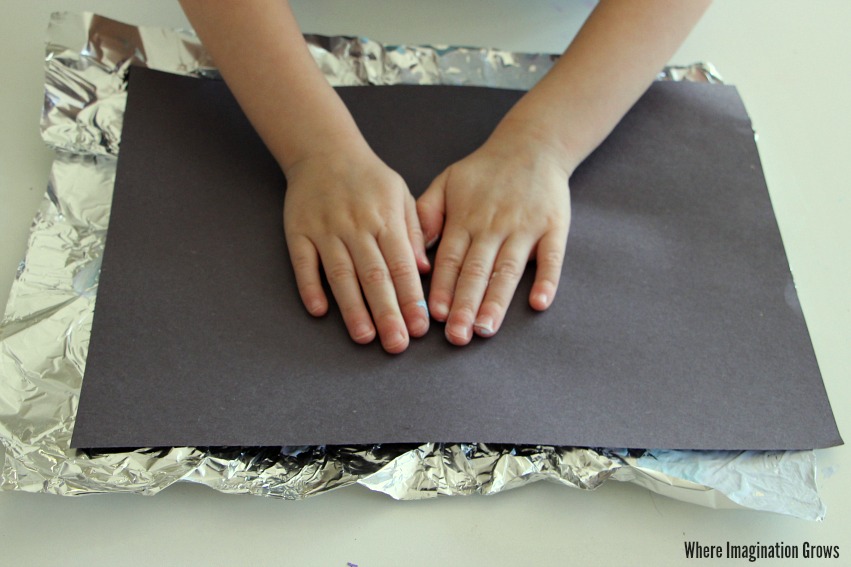 Next press the black construction paper onto your painted aluminum foil.  This gives your winter scene a marbled look. You can also paint on the construction paper and then lay saran wrap over it but I didn't have any on hand.
Pull apart and let you winter scene dry while you create your polar bear.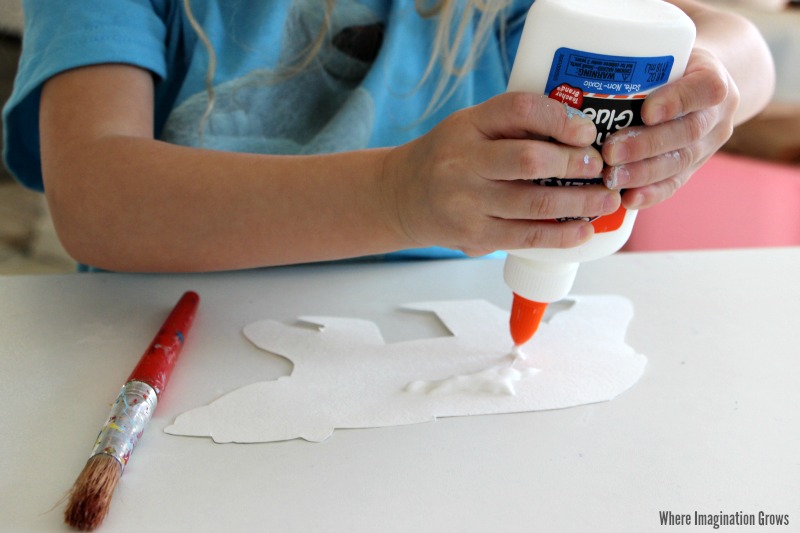 Cut out a polar bear shape from white construction paper. Paint the whole thing with glue.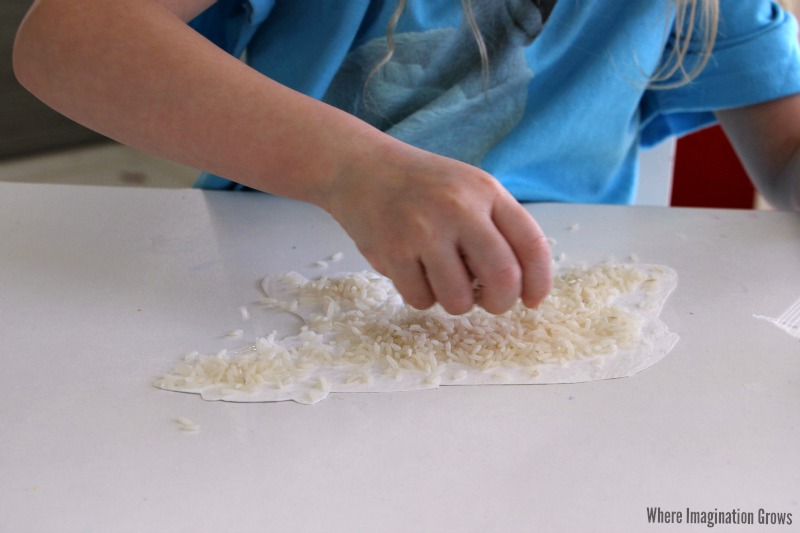 Then cover the wet glue with rice. Shake off excess and let dry. When both the polar bear and winter scene are dry glue the polar bear onto your background.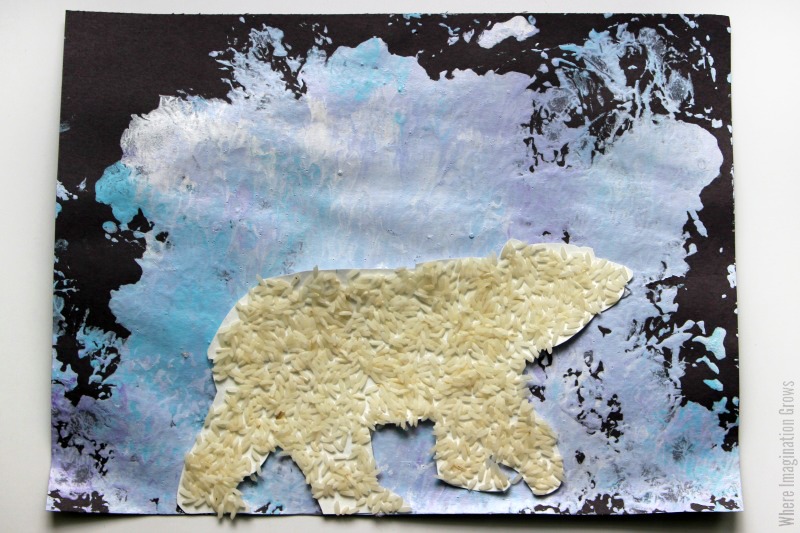 So cute, right?! I love how each of our little "Norm" polar bears turned out. My daughter wanted them hung near her Norm of the North poster so they could "go on adventures together."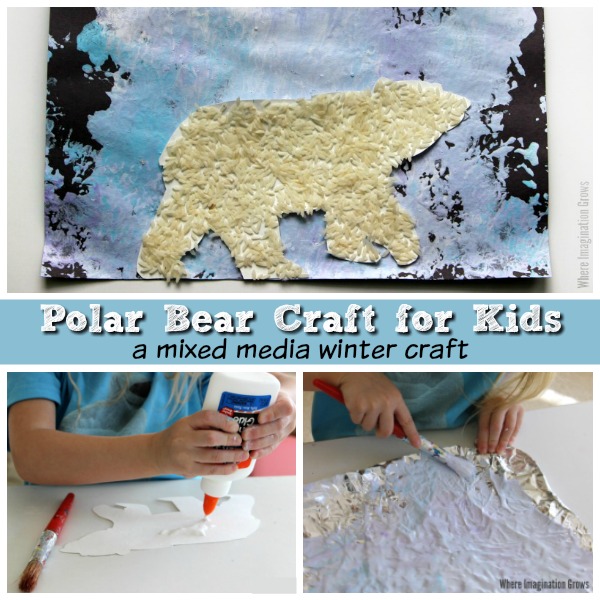 Looking for more crafts and activities? Check out our index for 100+ plus kids activities! Find activities by theme, materials, skills, age and much more!