The youngest of my daycare kids is now just over a year so I've been adding simple activities for infants and toddlers that promote fine motor skill development and simple hand-eye coordination.  Simple infant activities don't require much and don't have to be flashy. We made this activity from a recycled bottle sitting in our kitchen, I'm sure many of you have one of these in your homes. Plus this pom pom drop activity also entertained older toddlers too.
Pom Pom Drop: Simple Fine Motor Activities for Infants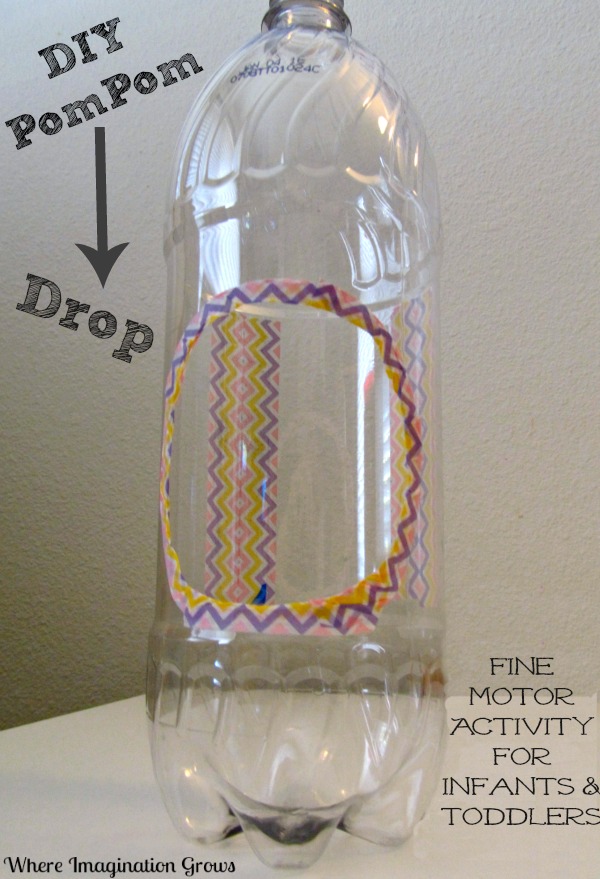 Post contains affiliate links for your convenience, see disclosure for more info.
This is one of those activities for infants or toddlers that takes only a few minutes to set up and using things you most likely already have on hand.
Materials Used:
Plastic Bottle
Knife/Scissors
How to Make Pom Pom Drop:
Clean/remove label from plastic bottle
Use scissors/knife to cut a hole in the front big enough for infant or toddler hands to fit in
Cover edges of the hole you cut with washi tape
Decorate with washi tape (optional)
I can never get all that sticky label gunk off my plastic bottles so I that's why we used a bit of washi tape to decorate, it covered that sticky part easily and added some flare.  Feel free to leave any tips for getting that stick label residue off! That's it! You're done!  Simple infant activities like this are my favorite because they take less than 5 minutes to make and provide hours of entertainment.
When I was done making our pom pom drop, I set it out on the table with some pompoms and it was ready to play with.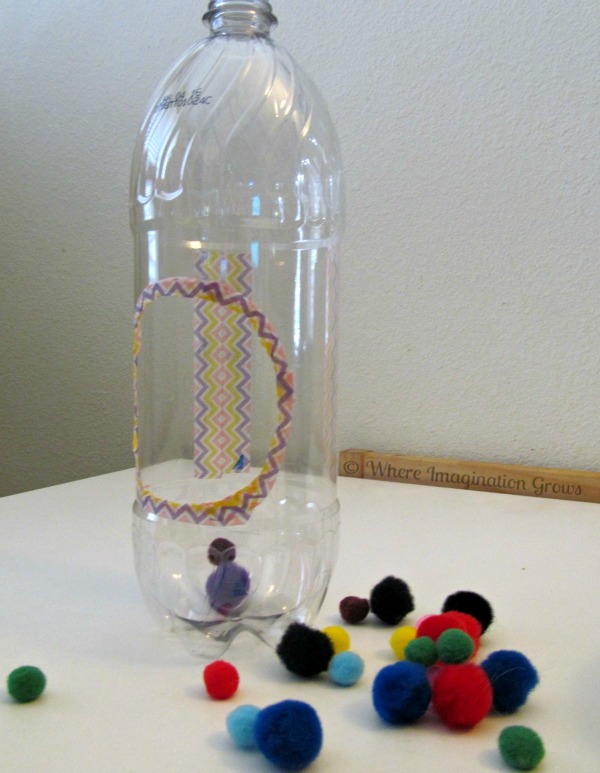 My one year old loved this! I loved watching the faces that she made as she tried to concentrate and get each pompom into the mouth of the water bottle.   I used a combination of small and large pompoms so the older kids could sort by size and try different ways to get them out. The smaller pompoms fell right in but the larger ones needed a push to get through the mouth of the water bottle I used. She was so proud of herself each time she got one into the pom pom drop.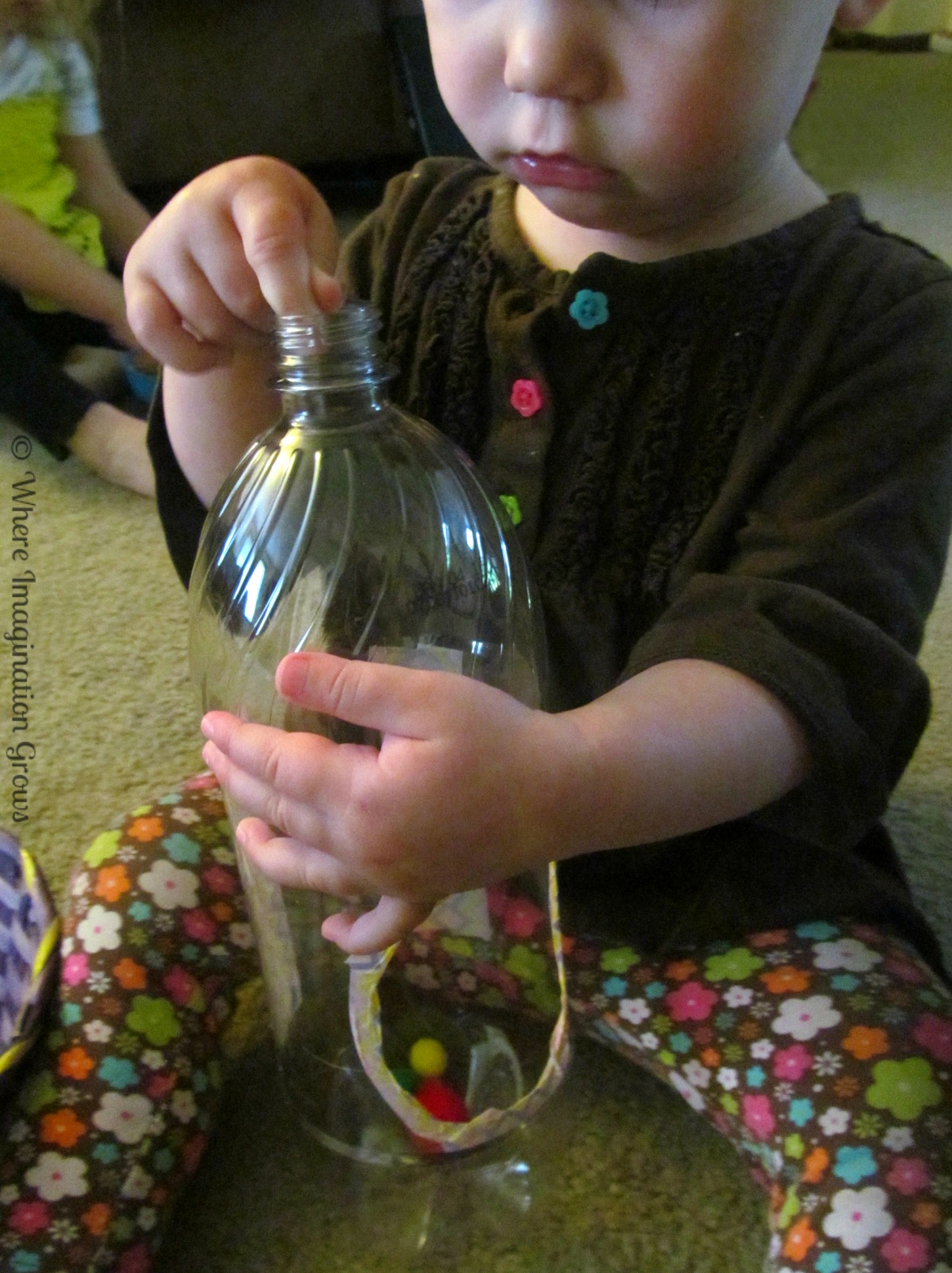 My older toddlers also play with this.  They both were intrigued by the different sizes and finding new ways to get the pom poms in and out.  They'd turn the bottle upside down and try to get the pom poms to fall out that way. It was a bit tricky because the large pom poms needed some help so it required a bit of critical thinking too.  It took them a few tries before they had a plan of attack: pull the big ones out through the larger hole first, then shake the smaller ones out the top.  Of course then they wanted to put them all back in one by one and try it all over again! Success!