Description
A Year of Preschool Lesson Plans Bundle

Wondering just what exactly is a preschool unit lesson plan bundle?
These lesson plans are designed specifically for preschoolers and focus on hands-on, multi-sensory, low-prep activities. In the bundle you will find 20 themes that each contains 20+ activities. These activities are designed to help you teach your preschooler(s) all the skills for they need to know throughout the year.
We've done the activity planning so you don't have to!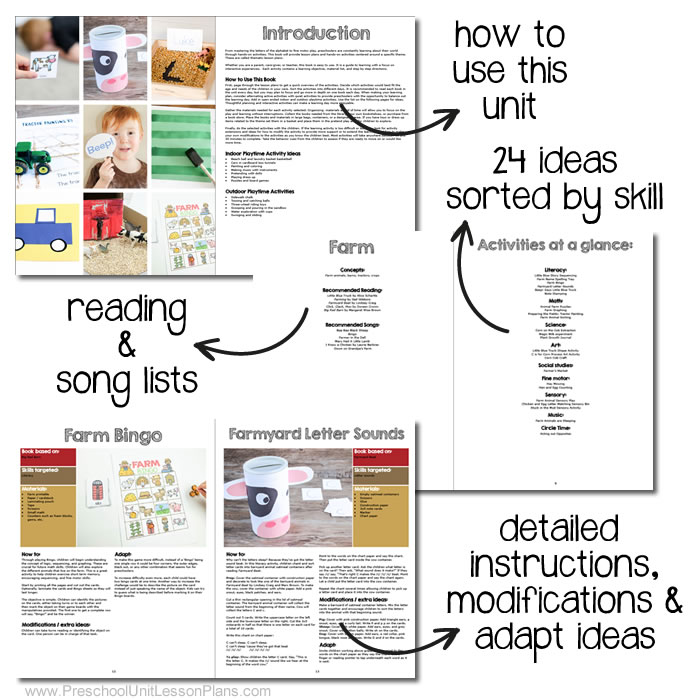 Designed by 12 experienced teachers and homeschoolers this preschool lesson plans bundle provides direction for adapting all the activities for different learners. Whether you need ideas to make an activity for a strong learner or a special learner, this preschool lesson plans bundle covers it all!
Popular preschool themes are included in the bundle:
Fall
Winter
Spring
Summer
Transportation
Dinosaurs
All About Me
Five Senses
All Around the World
Colors
Farm
Space
Construction
Habitats
Bugs & Butterflies
Weather
Animals
Ocean
Flowers & Trees
Community Helpers
Each of these units includes material lists, clear instructions, bold images, 20+ activity that promote preschool level skill building. There is also an included pack of learning printables to complement activities.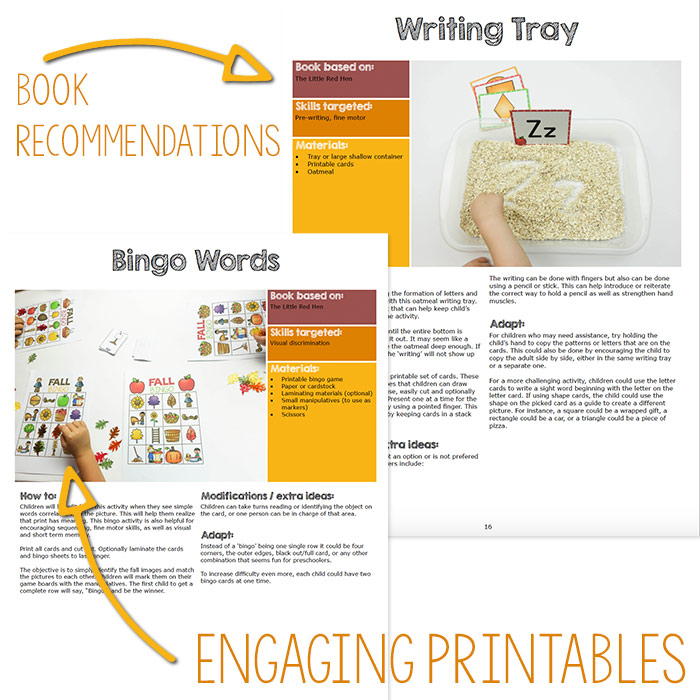 Here's a look at the skills covered in the preschool lesson plans bundle:
Counting
Pre-writing
Alphabet
Social and Emotional Well Being
Shapes
Measurement
Number Sense
Music
Gross-Motor
Fine-Motor
and much more!
What you will find inside:
Every theme contains hands-on activities and engaging printables with book recommendations, so that you can easily pair your favorite books with activities.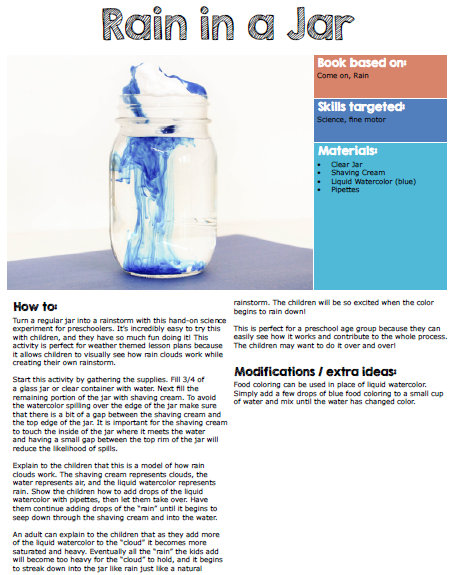 Each thematic unit is packed with literature based activities that are easy to prepare and fun to implement. Children will play, learn, and develop essential early-childhood skills.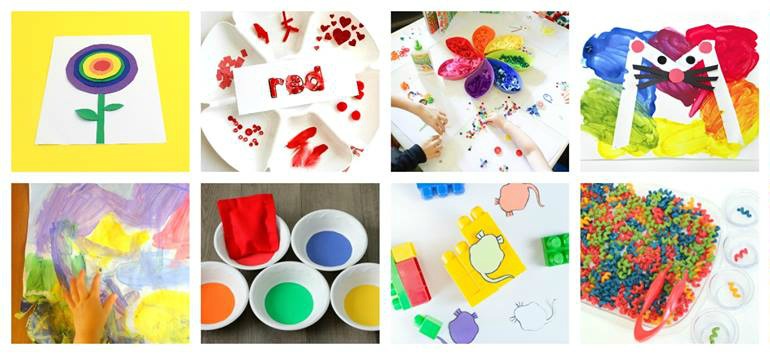 The themes in each of the individual units in this bundle includes a variety of activities in literacy, math, sensory exploration, craft, science, social studies, gross motor and social/emotional well being.
Don't miss out
You won't regret snapping up these one-of-a-kind, engaging lesson plans! Try one theme today or save time and money by getting lesson plans for the whole year with this amazing bundle!