Have you made a small world activity for your child yet?
I love making these for my daughter and the daycare kids! It's such fun to watch all the creative stories that they weave within these little worlds.  We've made several small world activities and this week we're sharing a simple one to let your children explore the lives of Native Americans.
Simple Native American Small World
Affiliate links provided for your convenience, see my disclosure for more info.
This small world is part of Still Playing School's fun new series A to Z Small World Play Ideas!  We also did an Emergency Vehicles small world for the letter "E" and now we're back with a letter "N" activity!
Materials:
This is so simple to make! I used the felt as ground cover and to make another teepee for the Native Americans.  Next I added the blue gems for water and a few of our rocks and "shrubs"(from a local craft store) to give them a more interactive environment.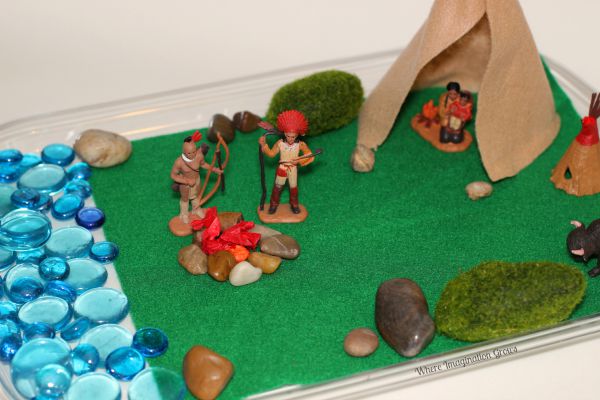 We made a small fire pit with rocks and tissue paper.  This was the hub for our Native Americans.  The girls sent them out on many "hunting missions" and when they'd return they cooked their dinner on the fire. Plus at nighttime they wanted to spend time around the fire because the "fire keeps them warm when it's cold out."  I was surprised that my preschoolers knew that they could build fires inside the teepees to stay warm. Kids are amazing!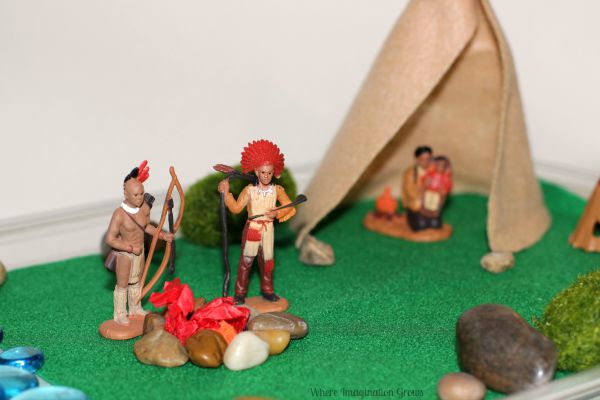 The girls were really interested in the chief's headdress and the bow and arrows the other figure had.  We spent a great deal of time talking about Native American traditions and hunting techniques.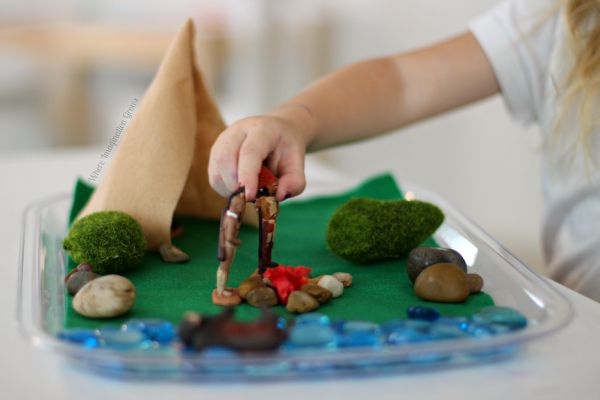 Fun right? Plus even I learned a few things about Native Americans because we looked up pictures and facts on my phone as we played. We learned together.
Find the rest of the A to Z Small World Play Ideas over at Still Playing School!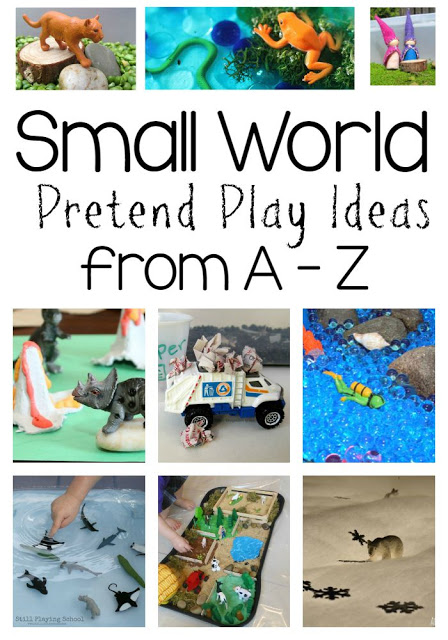 Find our favorite small worlds and great inspiration on our Small World Pinterest board:
Follow Where Imagination Grows's board Small World Play on Pinterest.


Looking for more crafts and activities? Check out our index for 100+ plus kids activities! Find activities by theme, materials, skills, age and much more!