Do you have a toddler that is learning about colors? MB has been getting more and more familiar with each color lately and she really enjoys any game or hands on activity, like our bubbling color mixing activity, that has to do with learning colors.  This seek and sort game is no exception and it's also perfect for toddlers that are just starting to recognize basic colors.
Seek & Sort Color Game for Toddlers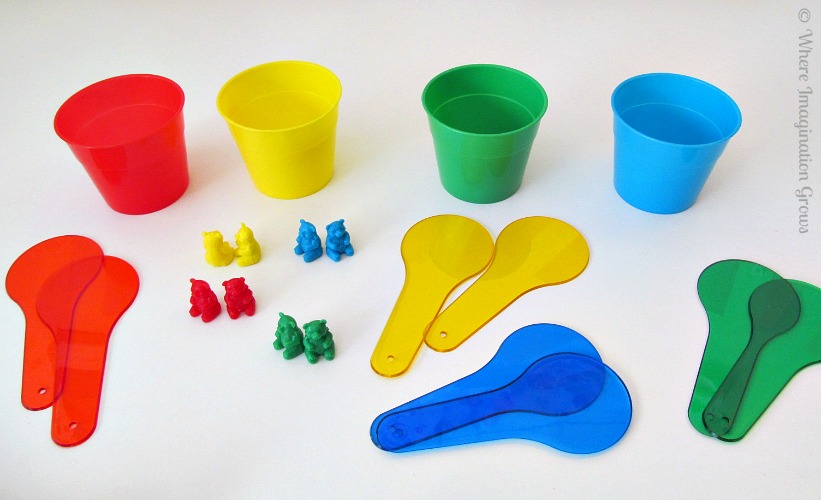 Post contains affiliate links for your convenience, see below or my disclosure for more info
Materials:
For this game I just used colored items that I had around the house, you could easily use any items that you have around your home.  If you don't have colored containers try clear ones and attach a scrap of paper that has a color written on it.
Here's what I used:
The kids also added some shape buttons (from our DIY Shape Game) but they aren't in any of the pictures.  From toys to craft supplies (like pom poms) you could use any items to recreate this!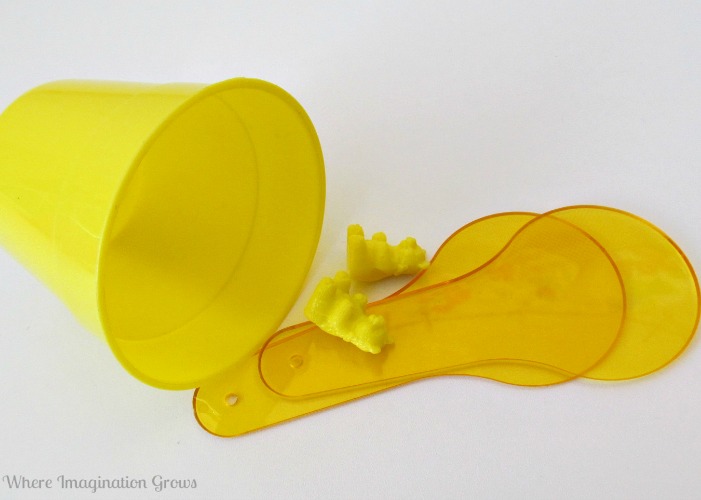 The Setup:
I set all the items that we would be finding out on the table and we sorted and talked about the colors.  After they had seen (and touched) all the items and got some practice sorting them by color I told them that we were going to play a game with the items.  I explained that I was going to hide each item then they were going to try to find all of them and sort them into the matching cup.
I started by 'hiding' the colored items in obvious places as I wanted to make it fun not frustrating for them, then after the first two rounds of me hiding the items I let each of the kids have a turn 'hiding' them while their friends waited in the hallway.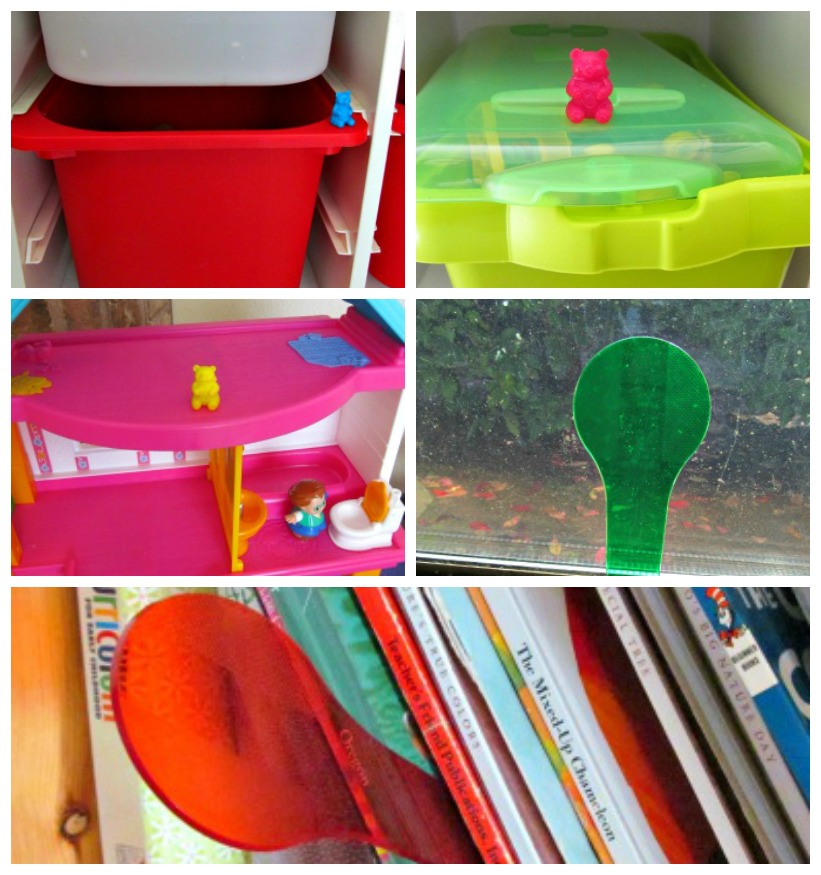 We had bears and paddles everywhere! They hid them on shelves, in toy buckets, in books, on the floor, sticking out of the couch, and even one stuck to our calendar!  They don't need to be elaborate hiding places as toddlers can quickly get frustrated or loose interest if it's too complicated.
I even had one smart little preschooler on this day and she figured out that if she put certain color paddles together it created a whole new color! She found green by putting the yellow and blue paddles together: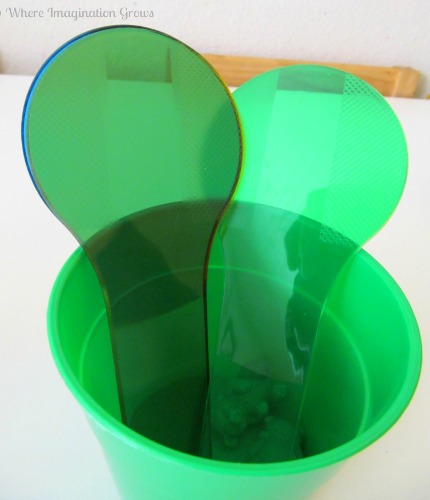 MB and the daycare girls LOVED this game. We seriously played this for an hour and in toddler time that's like half a day! I was so impressed by their seeking (and hiding) skills, but mainly I was impressed with their sharing and patience as they played and took turns hiding everything.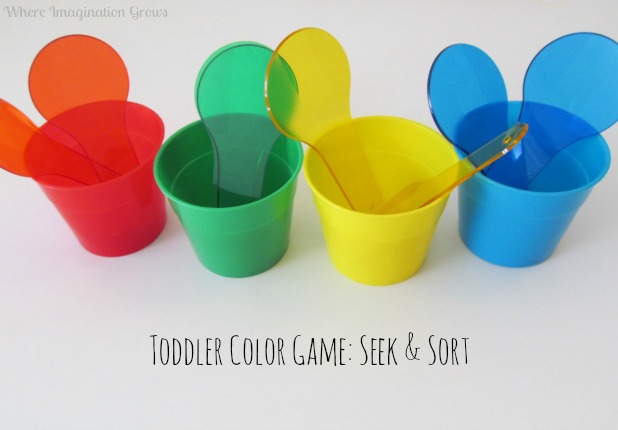 Do you have a favorite color learning activity? Are you going to give this a try? Stop by our Facebook page and share it with us!