This animals washing sensory play activity is always a hit with the kids! Every. Single. Time.
In general sensory play activities are some of our favorite activities. Last fall we did this another simple washing sensory play activity using pumpkins from the pumpkin patch. It had been the kids most favorite sensory bin until we discovered this one by accident.  This one came about after few our animals "accidentally" ended up with crayon marks on them and the kids offered to help clean them up.
 Animal Washing Sensory Play for Kids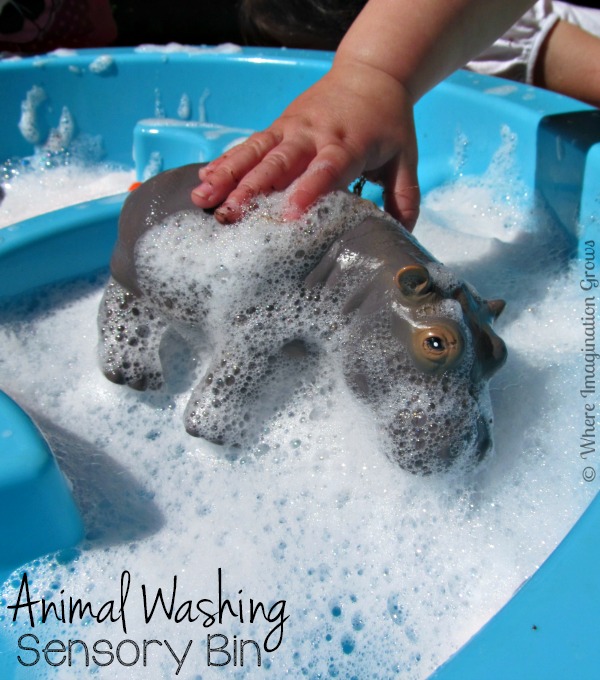 Post contains affiliate links for your convenience. Please see
disclosure
 for more.
What we used:
Water Table or Large Plastic Tub
Scrub Brushes, wash Clothes, & Towels
It's so simple, just add a dash of bubble bath into your water table and used the hose to fill it up. I use the sprayer nozzle on our hose and it gives the kids lots of bubbles to play with. Then add wash clothes and scrub brushes. That's it! You're set up in less than 5 minutes!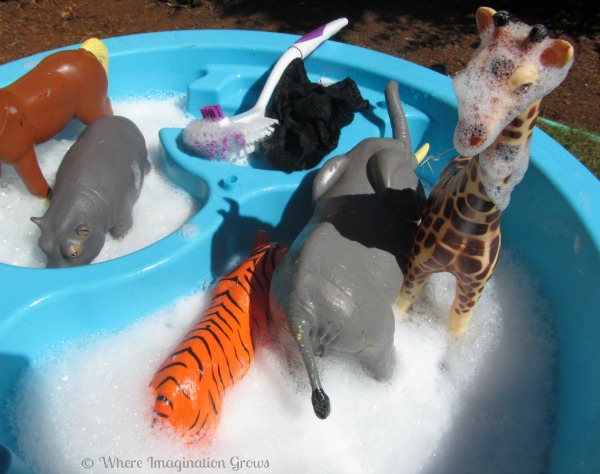 I only got a quick second to grab a photo of the washing sensory bin for the girls dug in as they helped me set up and were very eager to get washing!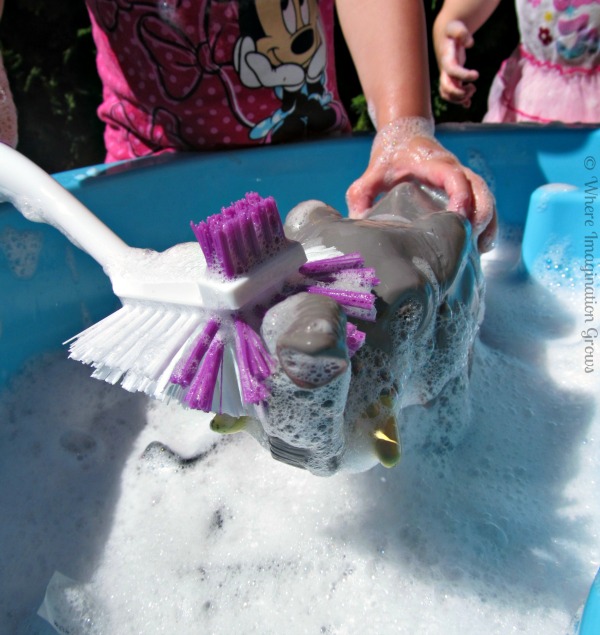 Scrub, scrub, scrub! The animals got a good scrubbing and washing! My daughter and the daycare girls did a great job sharing and taking turns with the scrub brushes and towels.  I generally try to limit the number of additional items in sensory play activities so that the kids don't get overwhelmed with materials but also so they have to work together and share.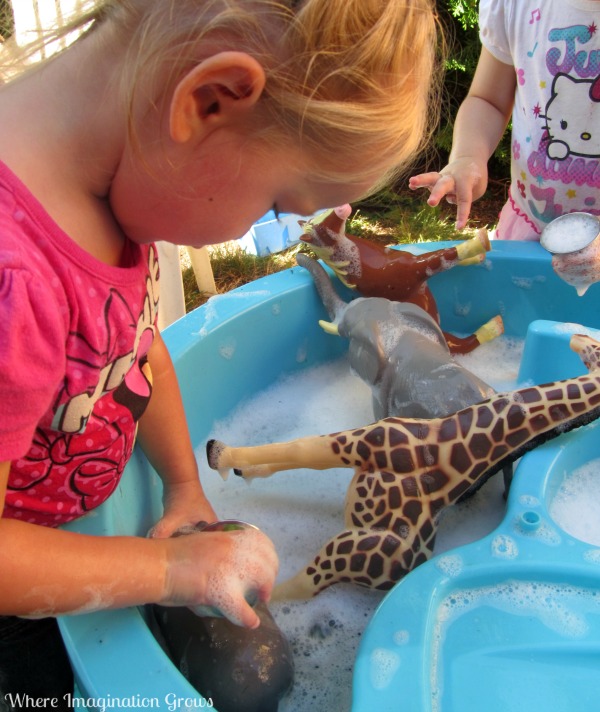 When they were done getting bathed (if they didn't get dirty again) the animals got to soak up some sun with a nice "coffee drink" in case they were thirsty after that bath.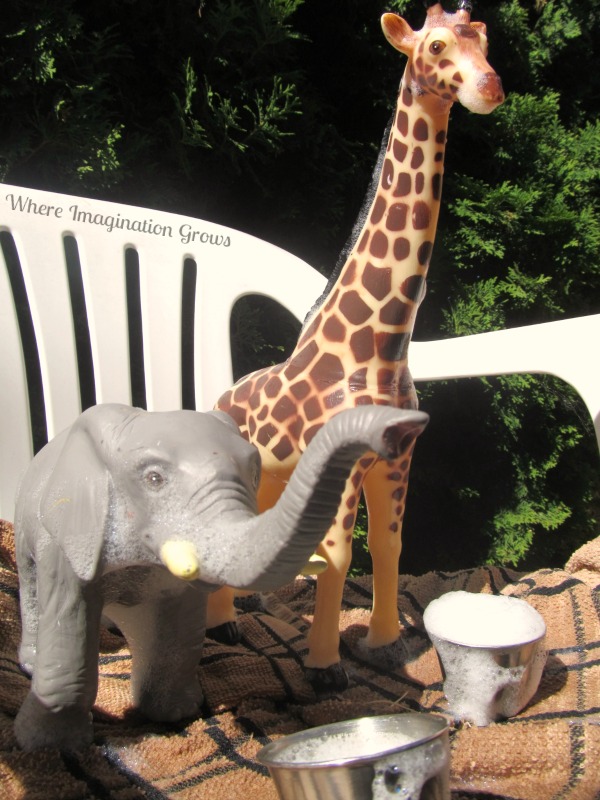 Now the toys are all clean and the girls smell like bubble bath 😉  Washing bins are such fun!
What's your favorite washing sensory play activity?