Do you want to build a snowman but don't have any snow? Then give this snowman light table play activity a try! It's so easy. Our light table gets lots of use this time of year because its getting dark earlier and it's so much colder outside.  Plus winter crafts and activities are perfect for the light table!  Last year we did some Christmas tree decorating on the light table and this time we've made it all about snowmen!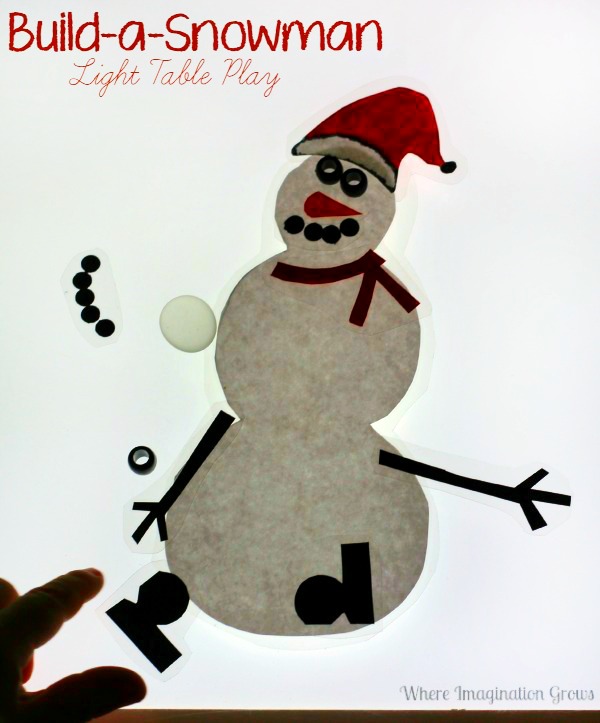 Post contains affiliate links , please see my disclosure for more info.
Build-a-Snowman Light Table Play for Kids
Items Needed to Make Snowman & Parts:
Paper
Markers
Scissors
Hole Punch
The snowmen took me about 20 minutes to cut out and laminate at nap time.  I just drew out the snowmen and any accessories that I wanted (hats, scarves, boots, carrot nose) on white paper then cut them out and laminated.  I used a hole punch on an area I colored black to create the buttons and mouths.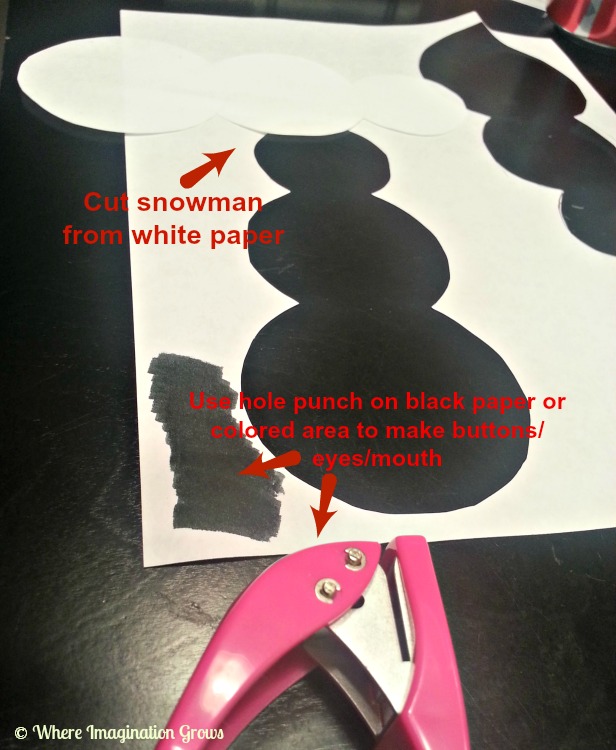 I laminated a few of the small circles together in the mouth shape because sometimes the small laminated pieces are hard for little fingers to pick up off the light table cover that Hubby made and having a bigger mouth piece caused less frustration.
When I was done I set out the snowmen pieces and loose parts and the kids went crazy!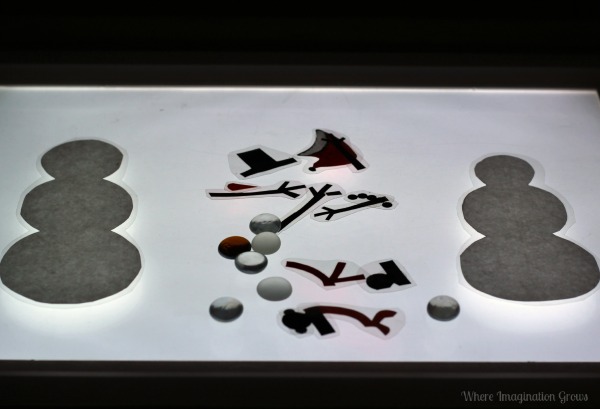 In addition to the accessories I made I added some loose parts as well:
Jewelry Stars Links (Dollar Tree)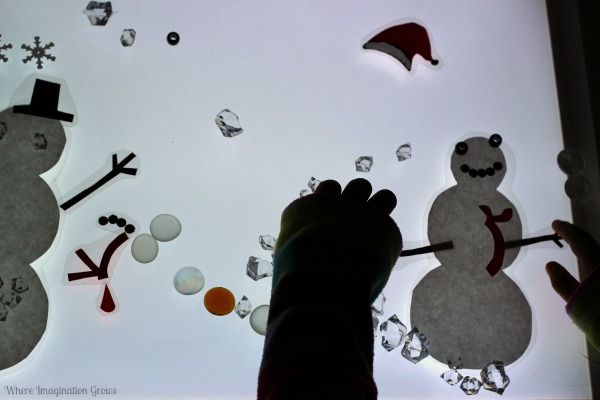 I set this snowman light table activity out after nap time and it made a great quiet time activity too! It kept my early riser engaged and quiet while the rest of the kids napped.
The kids loved this simple snowman light table activity! I left the parts out and the girls visit it several times a day, making all kinds of different snowmen!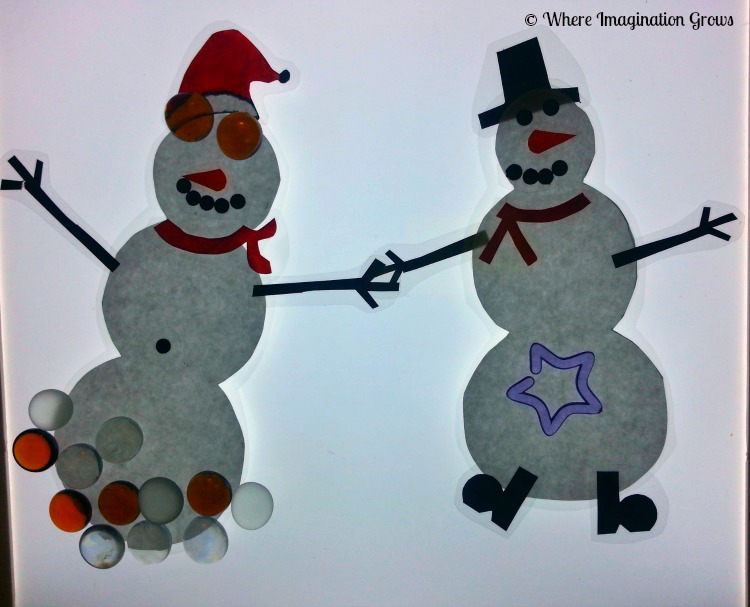 Cute right?!  Don't forget to check out how we decorated Christmas trees on the light table too!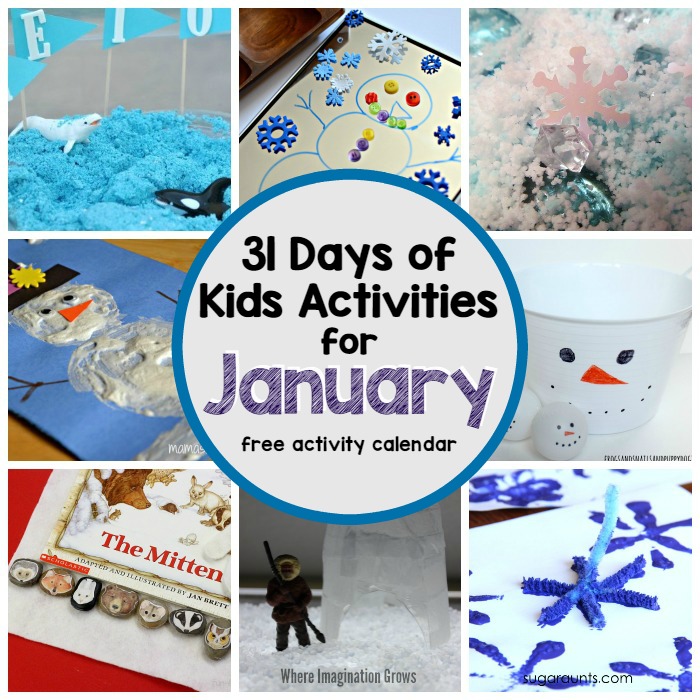 Looking for more crafts and activities? Check out our index for 100+ plus kids activities! Find activities by theme, materials, skills, age and much more!