I love simple and hands on math games for toddlers and preschoolers, like our counting with pom poms activity or our ping pong ball counting game.  These beginning math games are fun for that toddler or preschooler in your life but also teaches them numbers, patterns, and even the beginning critical thinking skills they will need for later math skills.
Beginning Math Games: DIY Flower Counting Cards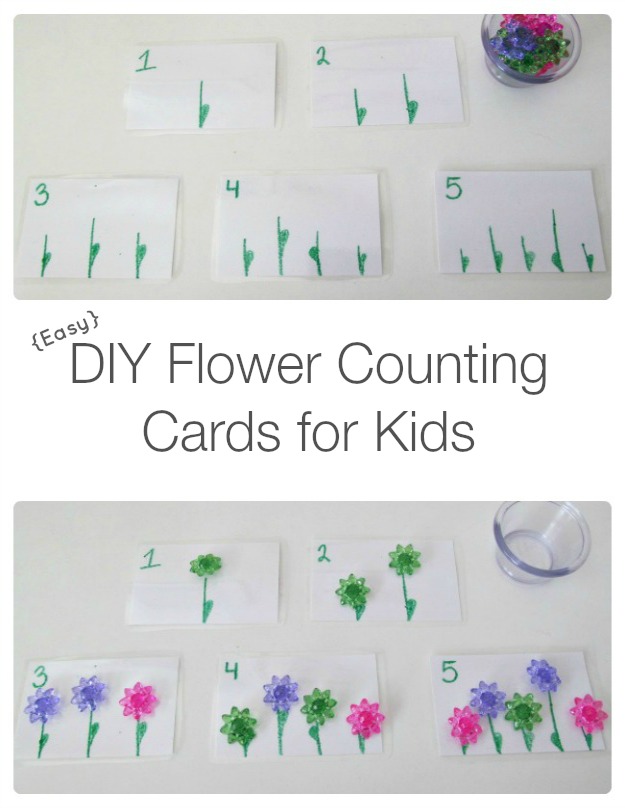 Post contains affiliate links for your convenience, see below or my disclosure for more info.
My favorite part of this activity was that it was very quick and simple to put together.  It took me less than five minutes and everything I used I had on hand or came from the Dollar Tree.
What You Need:
Index cards
Crayon
Tape
Plastic flower table decorations (Dollar Tree find, but I've seen similar ones at large craft stores)
It's a pretty simple kids activity to throw together, Just write each number out on an index card and create however many flower stems you need to match the number on each card.  If you're just working on 1 through 5 then you don't have to laminate them, but they last longer in my experience.
For numbers 6 through 10 used multiple index cards.  All I did was tape two cards together, side by side, and then laminate them after I had made the number of stems I needed on each one.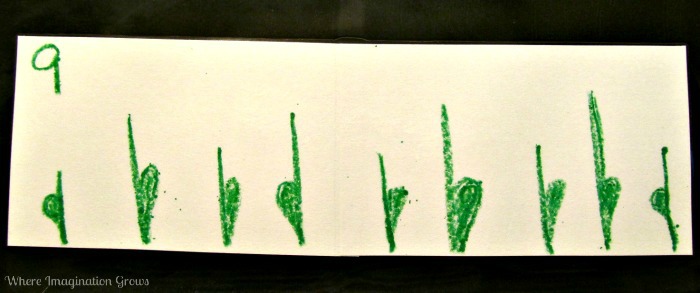 I started my girls on one through five to get them familiar with the counters but once they got familiar with it I added six through ten.
 There's more possibilities with this than just counting. MB spent a long time not only playing with this as a counter set but she also spent a long while sorting them by color so that each card was all one color.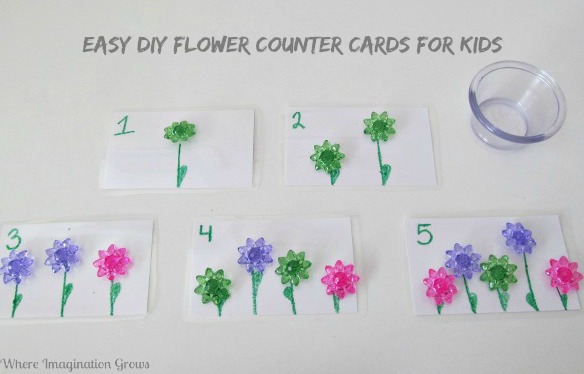 Do you have some math games for toddlers that use?