Learn about emotions with story stones!
My daughter has been struggling to put her emotions into words or express them in effective ways lately so to help her better understand and articulate her feelings, so we've been talking a lot about emotions and doing kids activities that center on learning emotions. Kids love to explore with simple hands-on activities so I put together this fun little variation on typical story stones.
Learn about Emotions with Build-a-Face Story Stones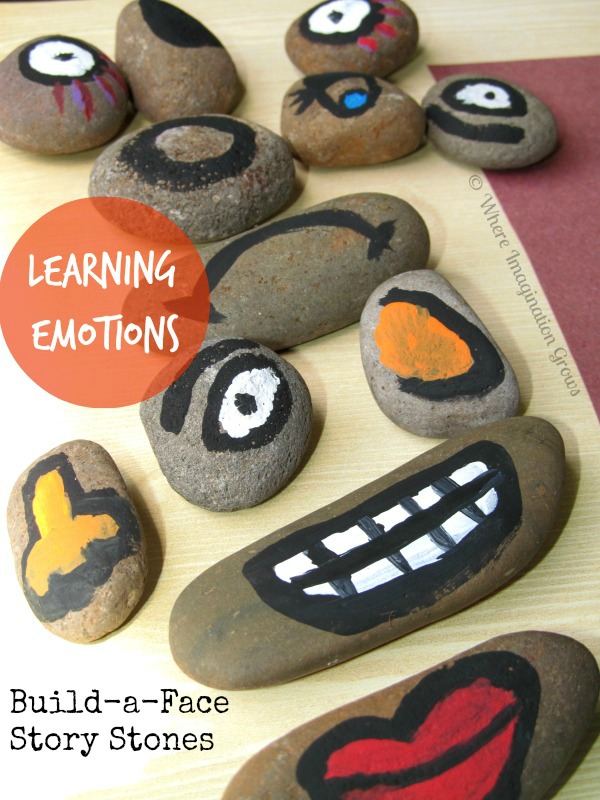 Post contains affiliate links for your convenience, see my disclosure for more.
This kids activity is a simple one. Round up some rocks and give each one a facial feature. I made eyes, noses, & mouths in different expressions and then set them out so my daughter and the daycare kids could create faces with them.
Emotion Story Stones Materials:
Rocks
Sheet of paper with "face" (oval) on it
I'm sure you could easily create these with Sharpies but acrylic paints are all I had on hand so that's what I used. Thankfully my girls aren't put off by my lack of artistic skills and could figure out what each expression was.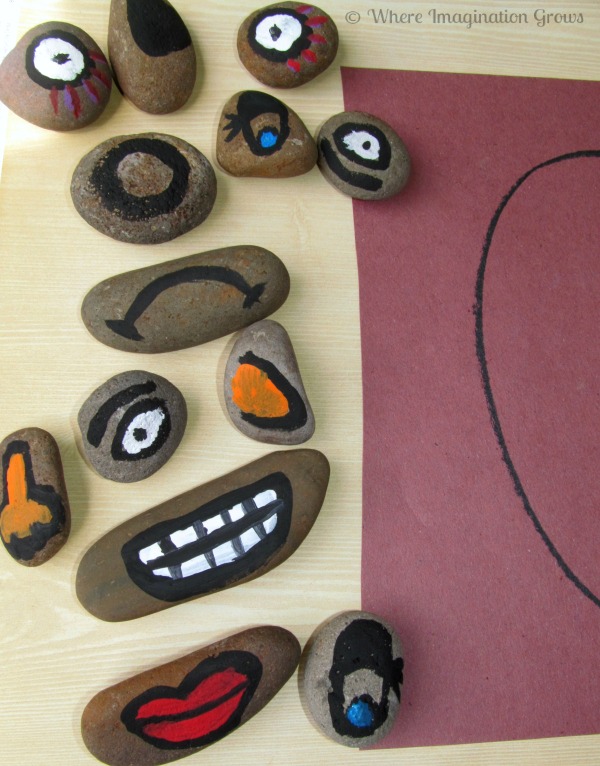 The kids would create faces with the story stones and then take turns sharing them with the rest of us. We'd talk about the emotions they created, explaining how we feel and how we act when we are feeling that way. It's a great way to explore emotional intelligence in a way preschoolers can connect with.
Related Learning Activity: Emotion Charades Game for Preschoolers!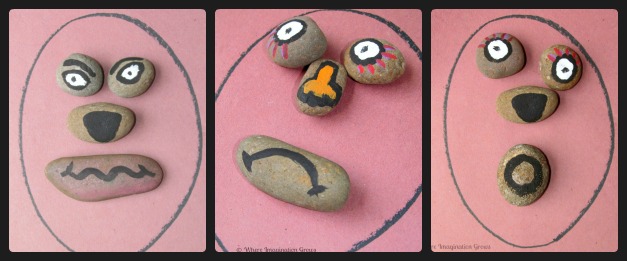 These opened a whole conversation about how they feel for each emotion created and how they can handle their bodies/feelings when experiencing said emotions.
"I cry when I'm sad. Waaaaahh."
"I run in my room by myself when I'm mad." *makes angry face*
"I scream like this *screams* when surprised/scared."


My daughter learned a lot from this. One big "aha" moment was the difference between being surprised and scared.  She used the two terms interchangeable before this but as we were making the faces and talking about the situations that caused these feelings she realized being surprised didn't only mean in a scary way, she could be surprised and be happy.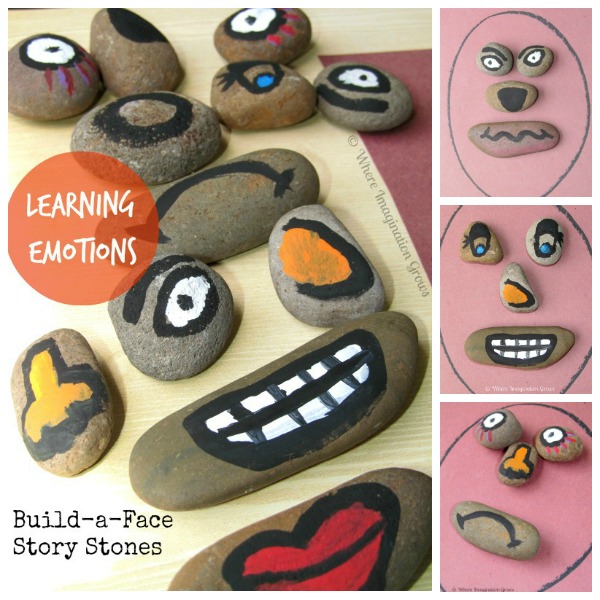 How do you teach children about emotions?
Looking for more crafts and activities? Check out our index for 100+ plus kids activities! Find activities by theme, materials, skills, age and much more!