Have you tried a printmaking craft yet? Want an easy Valentine's Day art activity for your kids?
This simple printmaking craft is perfect for you then! It's simple to put together and is a fun last minute craft for kids. Plus if you made a Valentine's Day gift for mom or dad (or grandparents!) you can use this heart themed printmaking craft to make wrapping paper!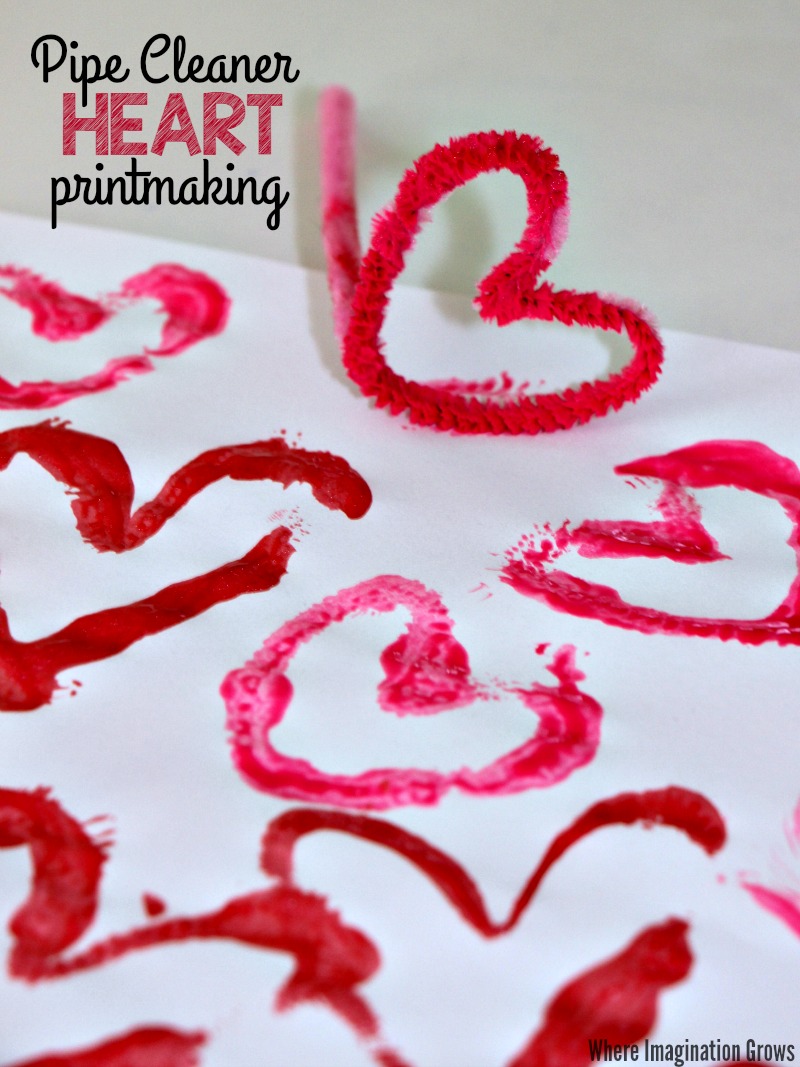 Post contains affiliate links for your convenience, see my disclosure for more info.
Valentine's Day Printmaking Craft for Kids
Materials:
Pipe Cleaners (aka fuzzy sticks) – Ours are from CraftProjectIdeas.com but you can get them at Walmart.
Paint
Paper
The first (and really only) step is to shape your pipe cleaners into a heart shape. You can make them any way you want but the easiest may be to make a "b" shape with the pipe cleaner and then bending the circular part into a heart shape. Leaving one end long gives your kids a handle to hold onto wile their are making their heart prints.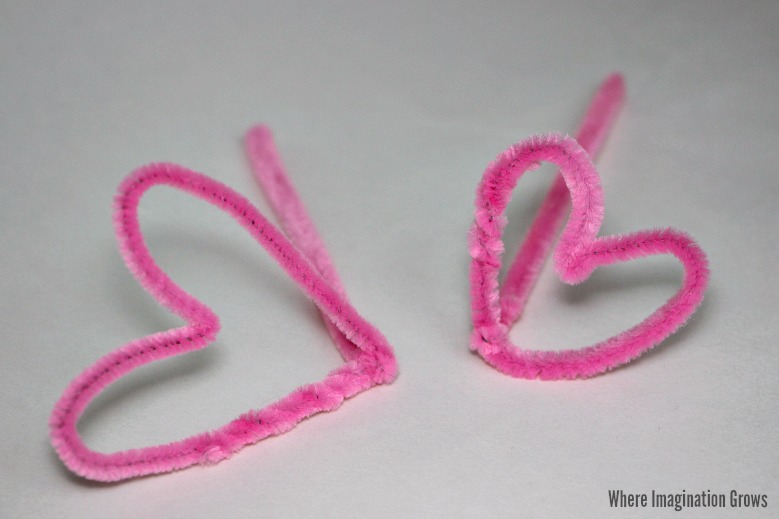 Easy, right? Then just add some paint and let the kids go wild.  They make great decorations a Valentine's Day party or use them to make wrapping paper for Valentine's Day gifts for family!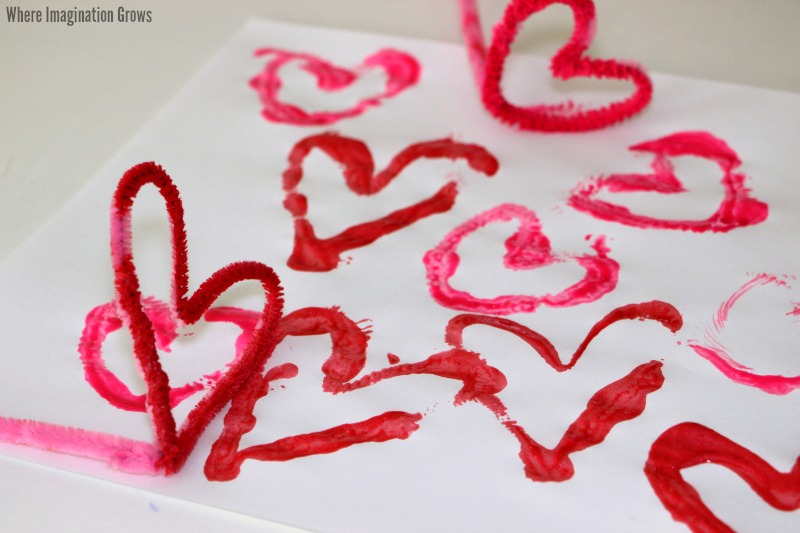 The kids really enjoyed this printmaking craft using pipe cleaners. Both my toddlers and preschoolers were able to easily manipulate the pipe cleaner stamps and had a great time creating with them.  I loved that they took less than five minutes to make them and get set up.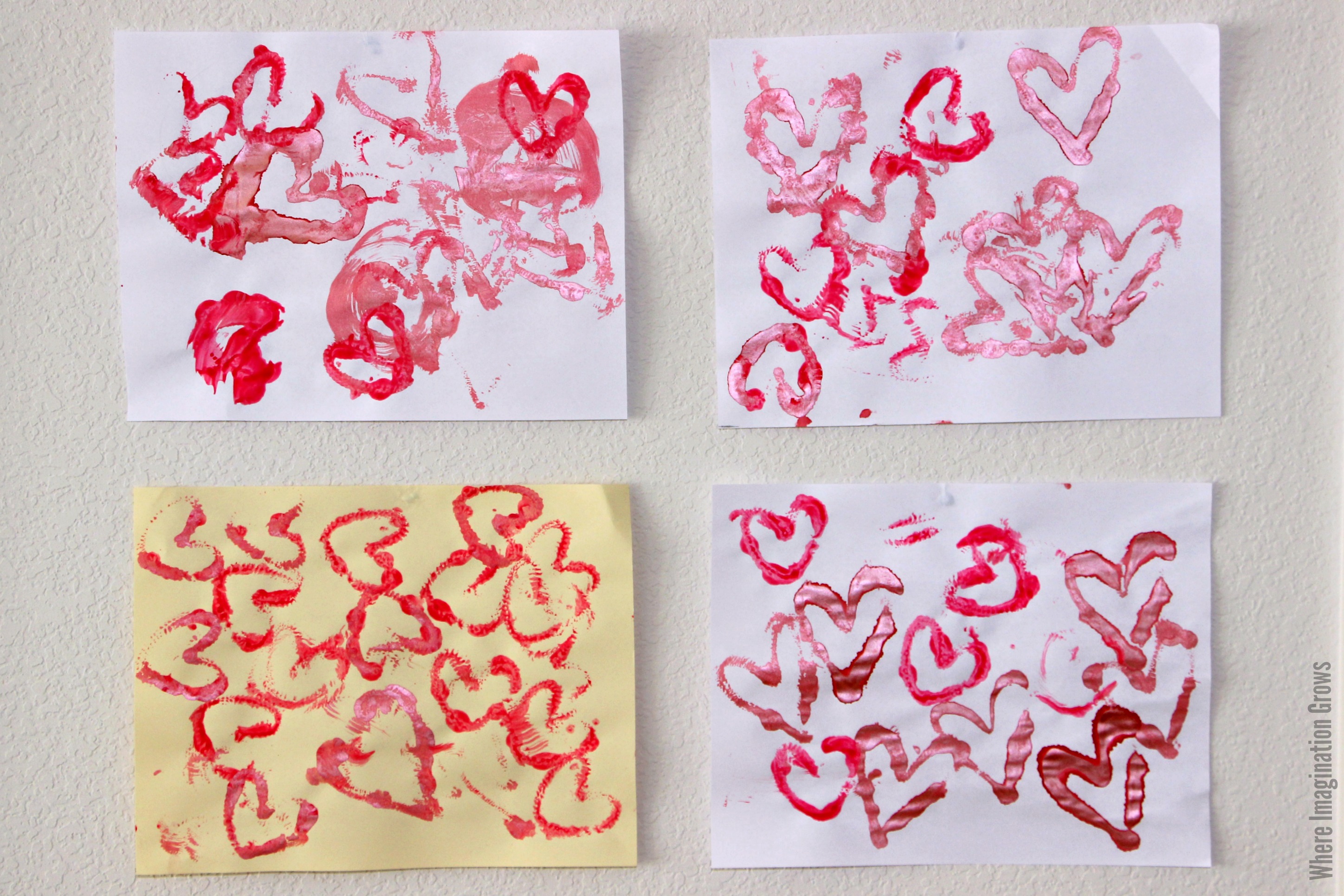 Check out these other fun pipe cleaner crafts from CraftProjectIdeas.com or click on one of our other fun activities below!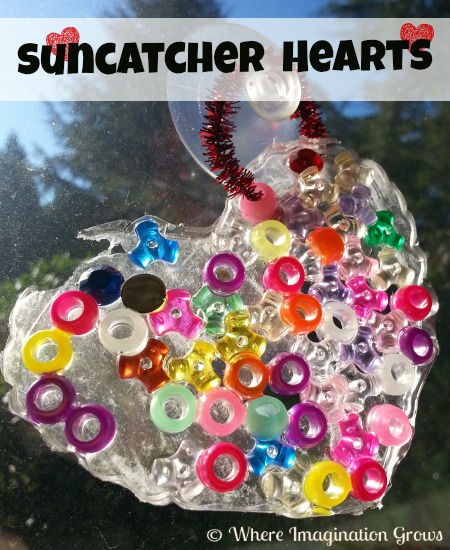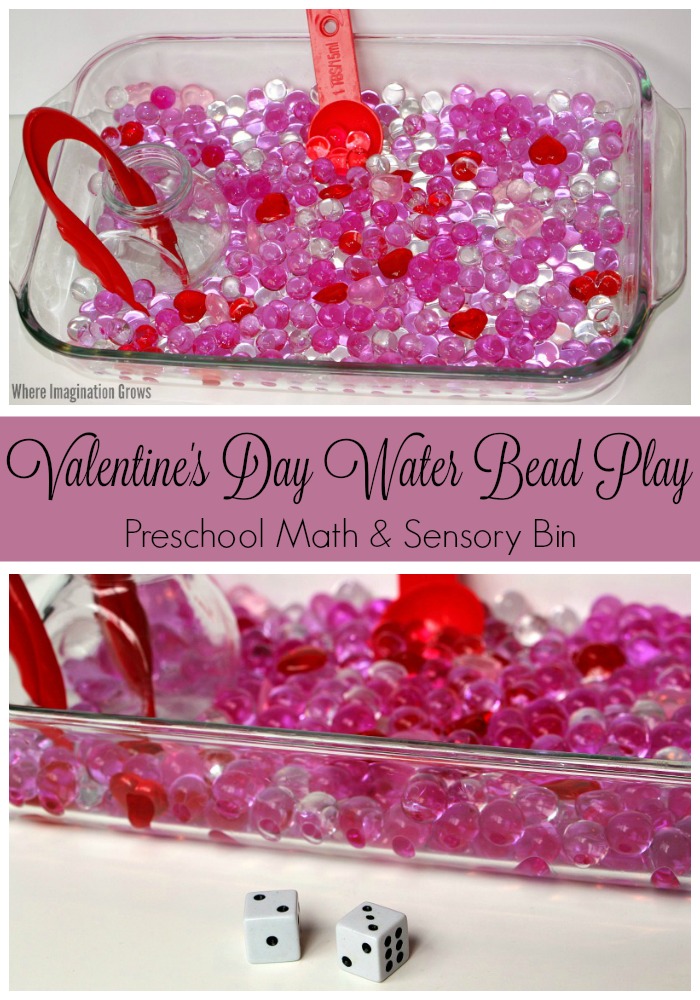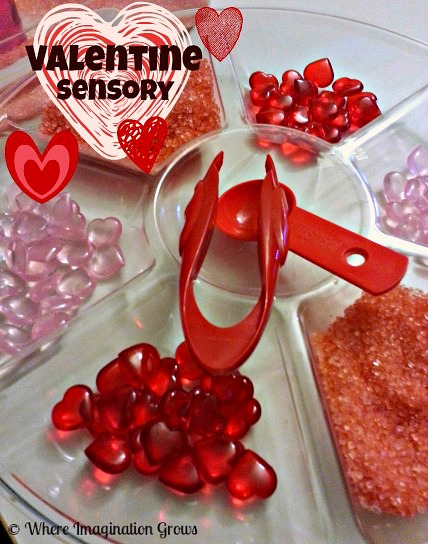 Looking for more crafts and activities? Check out our index for 100+ plus kids activities! Find activities by theme, materials, skills, age and much more!