Recently we made these stained glass rainbow collages and they got us in the mood for more fun spring activities!  Thankfully our Light and Reflections Series is back with math games for our Pi Day theme so we found a way to turn our math games into a fun spring themed learning activity using some natural light!
Sticky Window Math Games: Counting & Adding Flowers
Affiliate links provided for your convenience, see my disclosure for more info.
Materials:
I used the painters tape to adhere the contact paper, sticky side out, to the window and then added 6 pieces of painters tape to the contact paper to be our flower stems.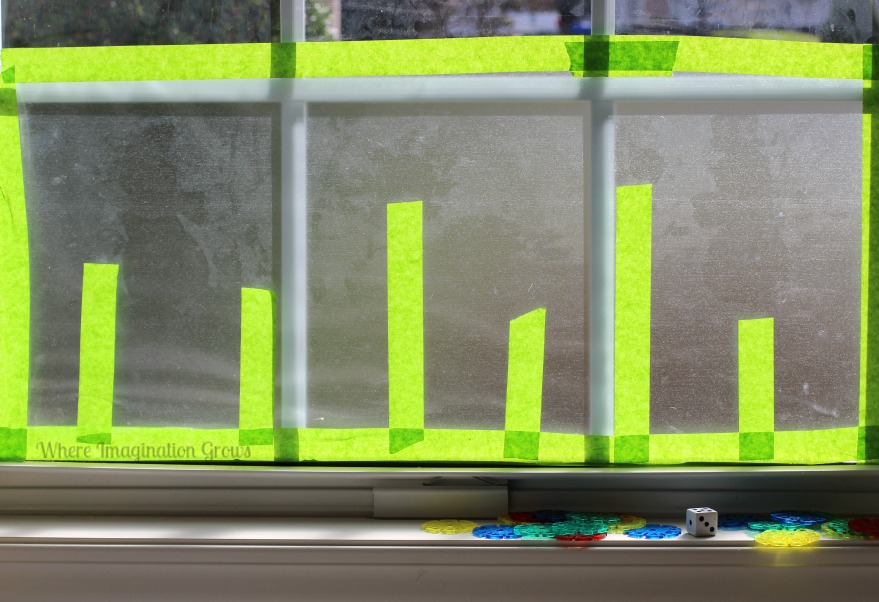 We rolled the dice and counted the number that they rolled. That number determined how many petals we needed to count out for flower petals.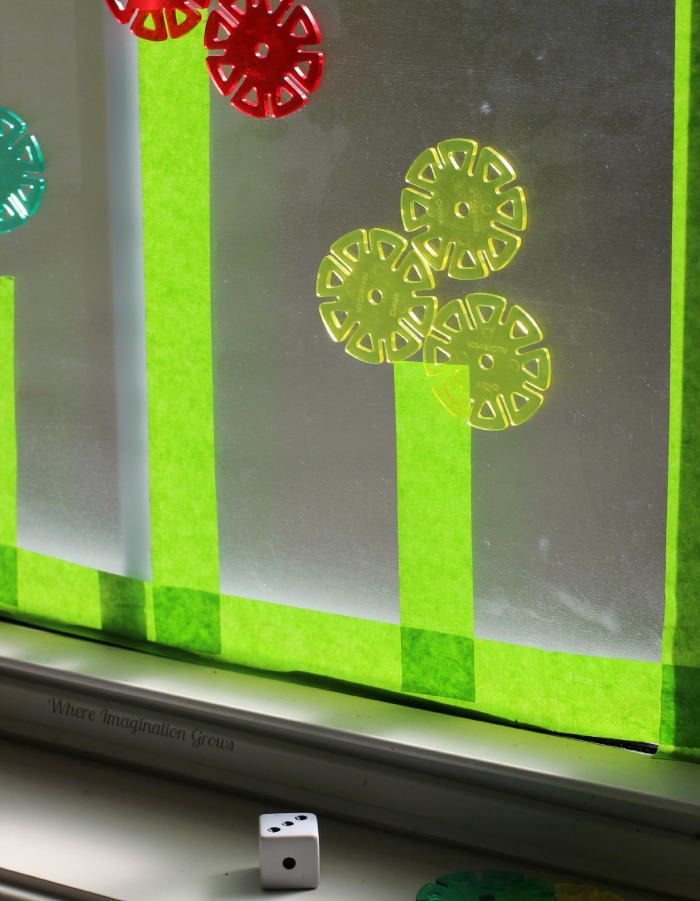 We also practiced adding the petals together to see how many petals in total we used each time we played.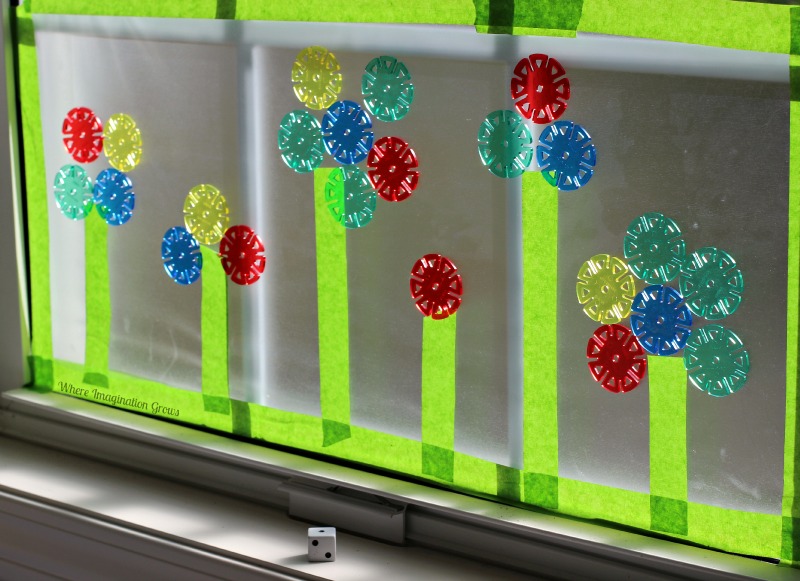 Later when they rolled the dice they sorted each flower by color too.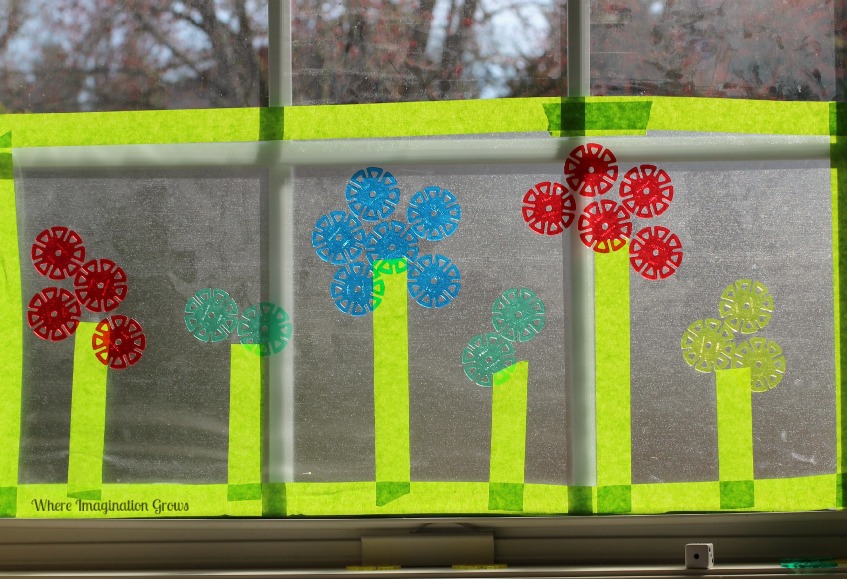 Easy and fun right?
Follow the links below for more math games as part of our Light and Reflections Series:
Learning to Tell Time on the Light Table via And Next Comes L
Hundred Chart Patterns on the Light Table via Still Playing School
Light Table Number Trails Game via Frog in a Pocket