Let's go to the pumpkin patch! We're really into using our small world activities on the light table lately.  Since it's that time of year when we start taking about pumpkins and planning pumpkin patch trips I decided to make this fun pumpkin patch small world for our light table.  Pumpkins are also our theme for this month's Light and Reflections Series so it worked out to be a perfect activity.
Pumpkin Patch Small World On The Light Table 
Affiliate links provided for your convenience, see my disclosure for more info.
Materials: 
Once I put the pumpkins out on the light table I grabbed toys from around the playroom that would bring our pumpkin patch to life!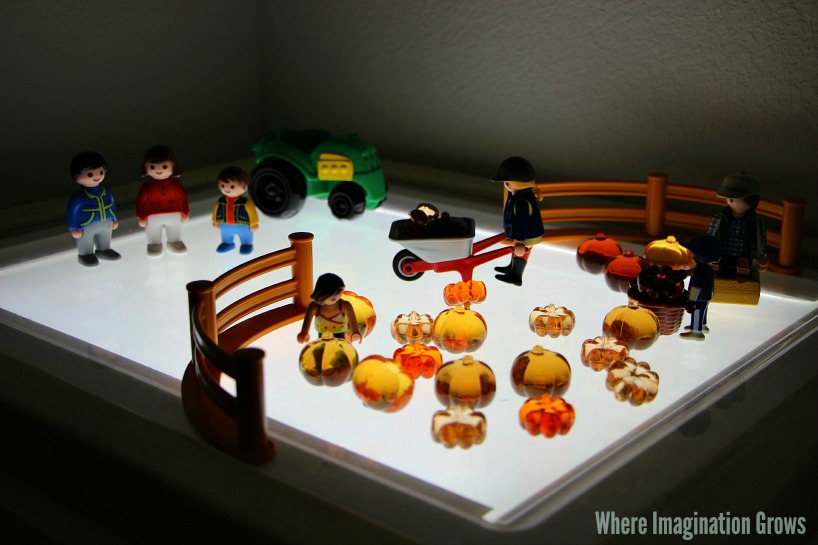 The majority of the accessories pictured (people, wheelbarrow, basket, hay bale) are from our Playmobil Horse Farm set (kid figures are from the Playground Set) but the family of three and the fence are from our Playmobil 123 Forest Animals Set.  We also used some Fisher Price Little People items.  Really you can grab any toys you have from other sets.
Related Light Table Activity: Arctic life small world play with igloo craft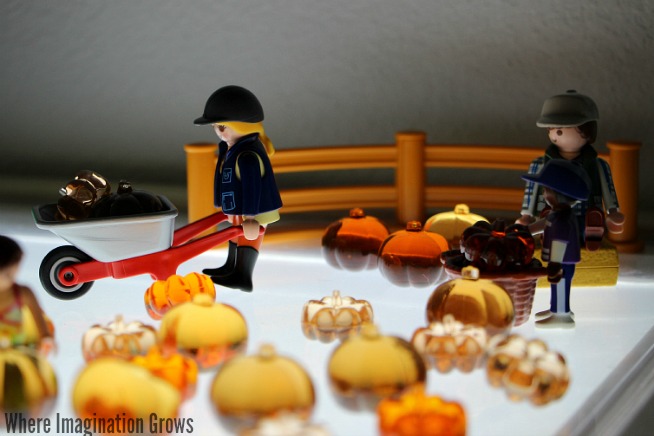 My daughter and the daycare kids were busy playing, counting, and sorting with the pumpkins and people all afternoon.  Even later when the light table was off they kept playing so even if you don't have one you should try this!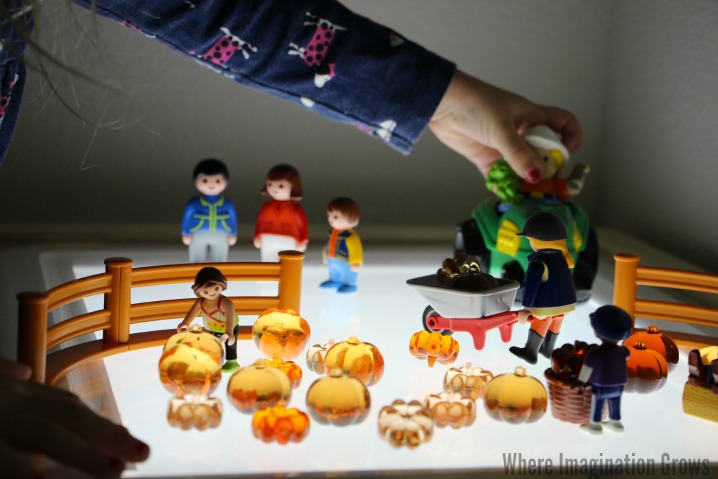 Don't you want to play too?
Find more ways to play with pumpkins on the light table below: 
Pumpkin Addition on the Light Table from And Next Comes L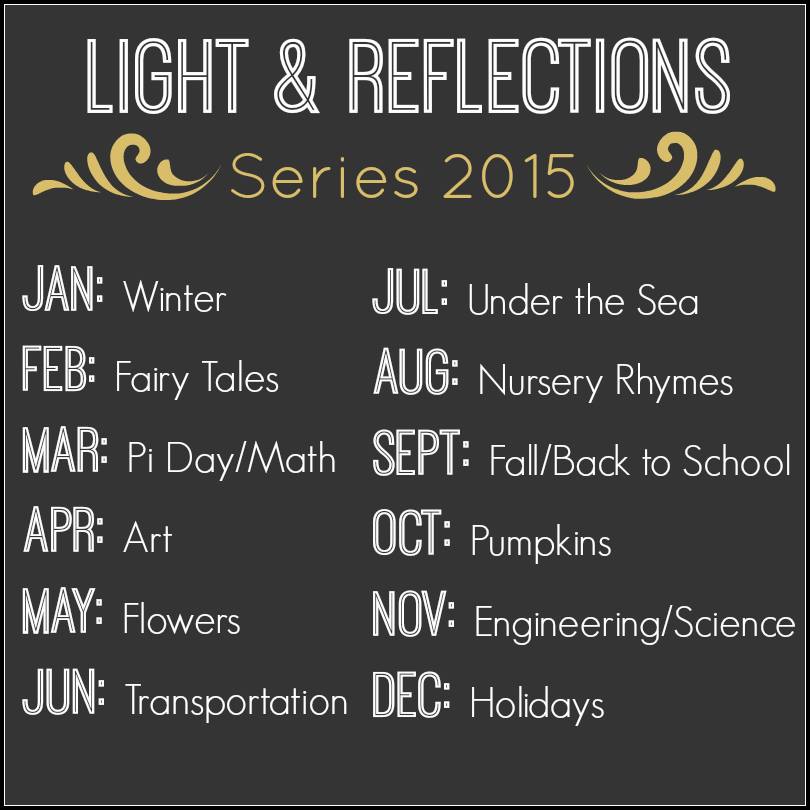 Looking for more crafts and activities? Check out our index for 100+ plus kids activities! Find activities by theme, materials, skills, age and much more!