10 super fun dramatic play ideas in one place!
Dramatic play activities are such awesome ways for kids to learn through play!  There are so many skills that kids are learning plus dramatic play allows them to explore the world around them in a hands on way while also working on language development.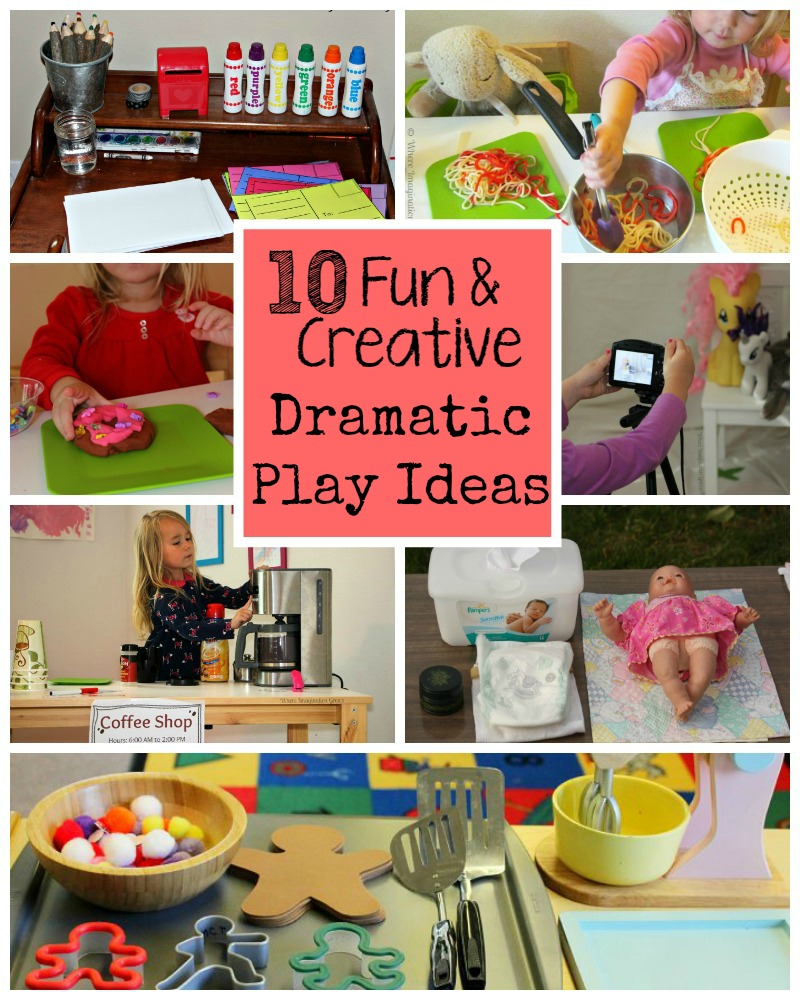 Ready for some fun and creative ideas for pretend play with your preschoolers? Below you will find a collection of our favorite dramatic play activities to inspire your little ones to play and learn!
10 Awesomely Fun Dramatic Play Ideas

1.) This coffee shop with free printables is sure to be a hit with the kids (and parents)!
2.) Is your little one a mommy's helper? Make this fun doll diapering station from Happy Hooligans to let them care for those little babies!
3.) Have a little one that loves to help bake? Try a doughnut shop with homemade playdough!

4.) Deliver the mail with this post office dramatic play idea from Teaching Mama! The free postcard printables are great for writing practice!
5.) Go camping and become a park ranger with this fun camping pretend play prompt! Your kids will love the scavenger hunt printables.
6.) Animal lover? Teach your kids empathy, animal care, and community service with this animal shelter pretend play prompt from Pre-K Pages.

7.) Say cheese! Let your kids take a turn behind the camera with this photographer dramatic play idea.
8.) Turn your playroom into an airport like Play To Learn Preschool did! There is some seriously awesome  fun happening there! I love the baggage x-ray machine!
9.) Ready to get cooking? Turn your play area into a spaghetti shop today!
10.) Make some cute gingerbread men with this creative dramatic play activity from Fun-A-Day!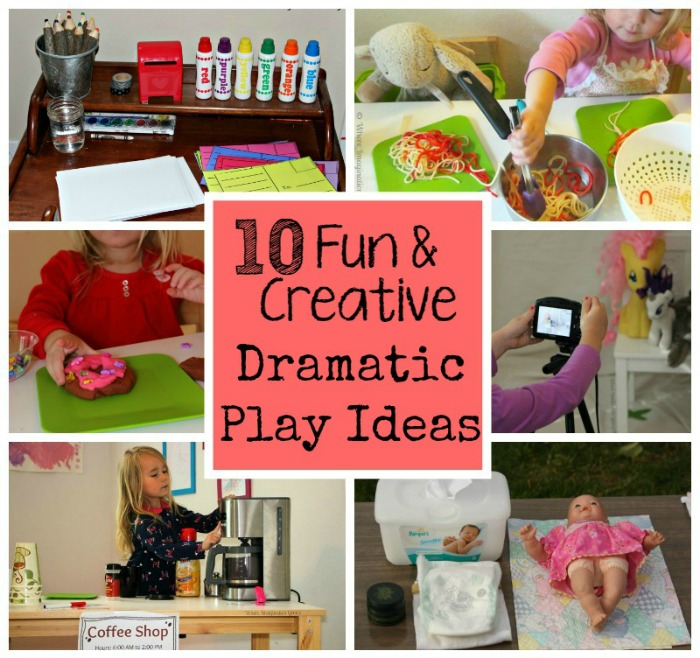 What are your favorite dramatic play ideas?
Looking for more crafts and activities? Check out our index for 100+ plus kids activities! Find activities by theme, materials, skills, age and much more!