We love our light table!  Do you have a light table too??   Check out all these fun ways to use your light table that encourage learning while having fun!
15+ Light Table Learning Activities for Kids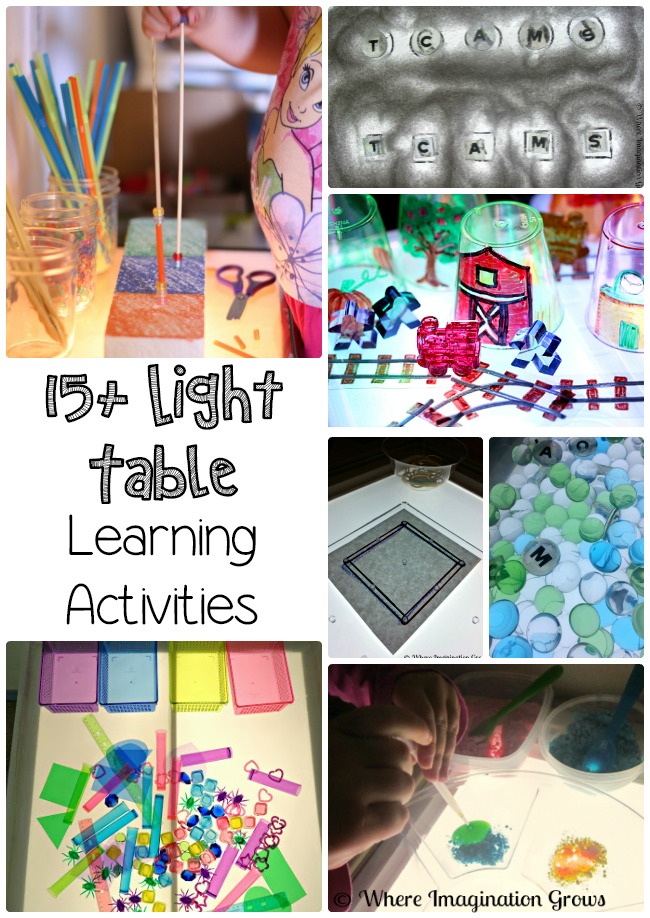 Turn your light table into a fine motor learning station by providing materials for cutting and threading.
Create a simple salt tray and turn it into a letter seek and find game on the light table.
Got geoboards? Kick them a up notch with the light table and practice shapes and letters on them.
Use loose parts and everyday items to create a fun and easy color sorting activity for your little learners.
Turn plastic cups into a whole new world of imagination with by making them into interactive Story Cups.
Use water beads to create a fun sensory experience that also teaches letter recognition to kids.
Let them get messy and learn about colors with this fun bubbling color mixing activity.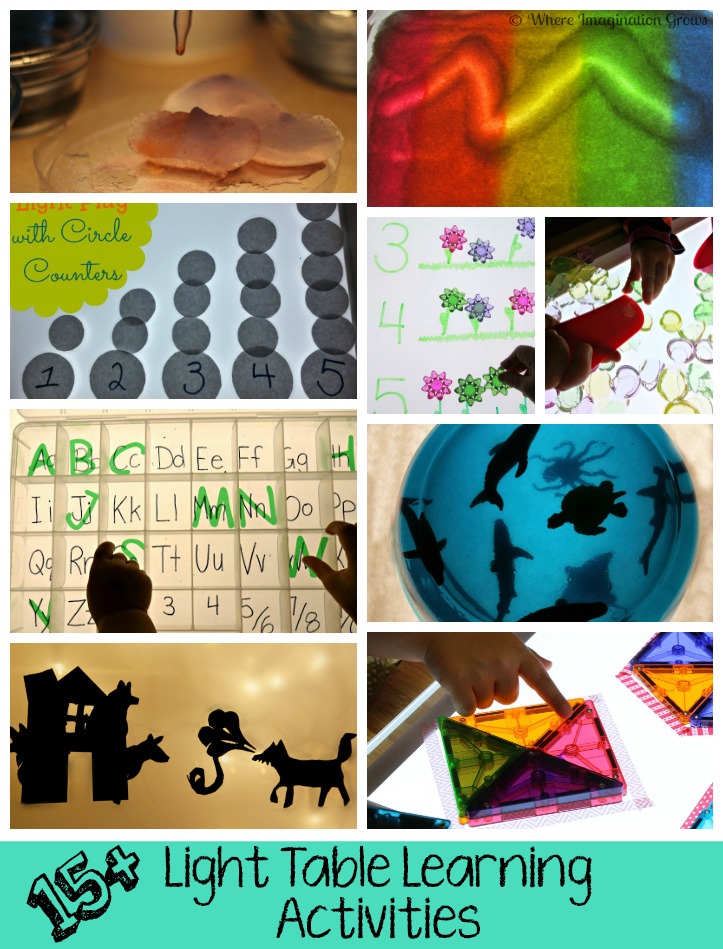 Do some science one the light table by experimenting with ice, salt, and colored water.
Create this simple rainbow salt tray  to encourage pre-writing skills for toddlers and preschoolers.
Practice counting and math skills by counting with circles or DIY flower counting cards.
Create this easy alphabet sorting busy box and some transparent letters.
Do some fine motor skill building by cutting water beads on the light table! Slippery beads are a challenge to cut.
Learn about the sea life by making and exploring ocean animals in this creative and fun sensory activity.
Make these story silhouettes for storytelling and imaginative play.
Create your own simple shape puzzles with transparent tiles and a little bit of tape.
Do you have a favorite light table learning activity?
Don't forget to follow my Light Play board or the Ultimate Light Table Guide on Pinterest for lots more great ideas!